The Truth About Rob Lowe's Sons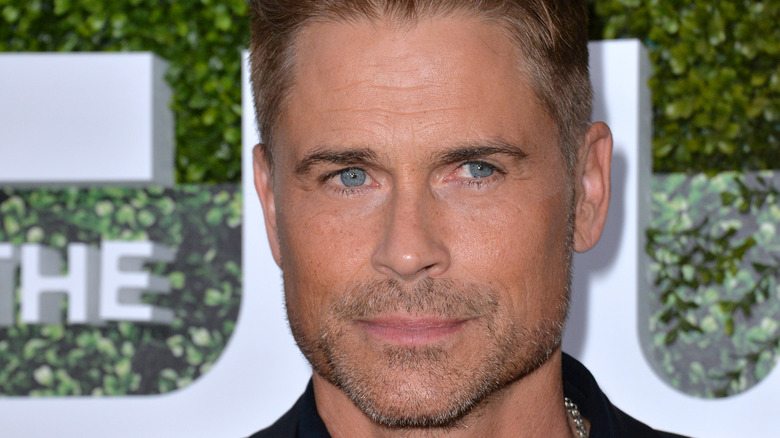 Shutterstock
The following article includes mentions of drug and alcohol abuse.
A heartthrob since striking a handsome pose in 1983's "The Outsiders" (a breakout hit that co-starred all the definitive names of 1980s Hollywood: Tom Cruise and Patrick Swayze to name two), Rob Lowe's career has enjoyed one of the greatest staying powers in all of showbiz. Throughout his 40-some-year career, Lowe has seen all the highs and lows that come with mega-stardom, including grappling with an alcohol and drug addiction that his family helped him through.
In a May 10 Instagram post, Lowe celebrated a special anniversary — that of his sobriety from substance use — and thanked his family for their support throughout the years.
"Today I have 31 years drug and alcohol free. I want to give thanks to everyone walking this path with me, and welcome anyone thinking about joining us; the free and the happy. And a big hug to my family for putting up with me!! Xoxo," the acting icon posted. One of his two sons with wife Sheryl Berkoff, Johnny, cheered on his dad on this milestone writing in the comments, "So proud of you, dad. Love you." Although Lowe's age-defying good looks might make him a potential lady-killer, he has been married to Berkoff, a makeup artist, since 1991. So who are the couple's two sons, Johnny and Matthew? Find out the truth about Rob's sons next slide!
Rob Lowe calls his sons his greatest accomplishments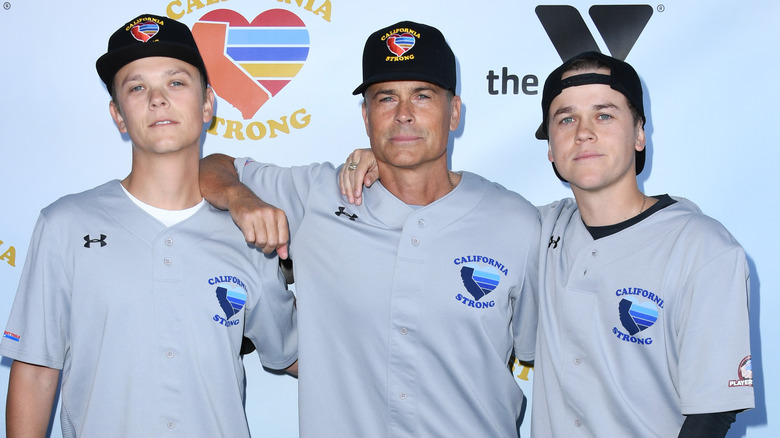 Jon Kopaloff/Getty Images
It is obvious Rob Lowe and sons Matthew and Johnny are as tight-knit as they come. In addition to co-starring in Rob's 2017 A&E's reality series "The Lowe Files," Matthew — Rob's firstborn with Sheryl Berkoff, per People — and Johnny (two years Matthew's junior) are frequent guest stars in Rob's Instagram selfies, attending baseball games and golf's Masters tournaments. Per LinkedIn, Matthew attended Duke University before Loyola Law School and is now an advisor at Proximity, an EDM music promotion company. The elder Lowe son is a fishing aficionado, with his Instagram feed often documenting his enormous catches.
Johnny celebrated a sobriety anniversary like his dad in April 2020. The Stanford grad — who has also appeared in Rob's comedy series "The Grinder" — shared an Instagram side-by-side of him drinking from a wine bottle in 2018 next to a counter app screenshot showing two years of sobriety. "I haven't been vocal about my sobriety on here just because I felt it was something I wanted to keep personal, but I had a change of heart today," Johnny revealed. His dad congratulated him in the comments, per Page Six."I have never been more proud," the actor wrote. "Your hard work is an inspiration. Keep Coming Back."
It's safe to say Rob is indeed a proud papa of his brood. As he told Today in 2018, "No matter how many movies or books or TV shows... raising those guys has been my favorite thing I've ever done."
If you or someone you know is struggling with substance abuse and mental health, please contact SAMHSA's 24-hour National Helpline at 1-800-662-HELP (4357).