What Does 'Shame Shame' By Foo Fighters Really Mean?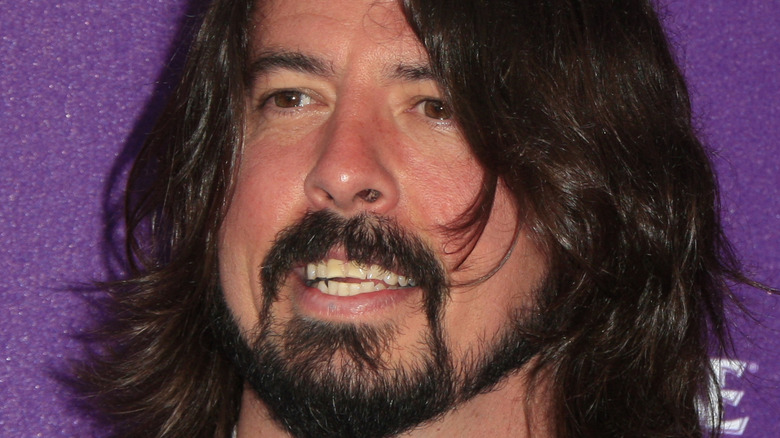 Shutterstock
The Foo Fighters released "Shame Shame" in November 2020 as the first single from their 10th studio album, "Medicine At Midnight." The song is a departure from the Foo Fighters' usual sound, something frontman Dave Grohl has commented on. He described "Medicine At Midnight" as a Saturday night party album inspired by David Bowie's "Let's Dance" era. The song features "this weird rolling sort of loop groove that we've never attempted before," Grohl told Radio X. "This song really stands out on the record ... it sounds like all these albums and artists I was influenced by," he continued.
In an interview with SiriusXM's Jeff Regan, Grohl admitted that it was always his intention to have "Shame Shame," which is nominated for a 2021 iHeartRadio Music Award, as the first single off "Medicine At Midnight," basically because it sounds so unlike the Foo Fighters. Despite the party vibes on the album, Grohl said, "That song is not really a party [song]. I mean, it's got a groove unlike anything we've ever done before, and it has a dynamic and a vibe and a tone unlike anything we've ever done before, which is why I wanted to release it first."
For what inspired "Shame Shame," keep reading.
Dave Grohl's dream sparked something in him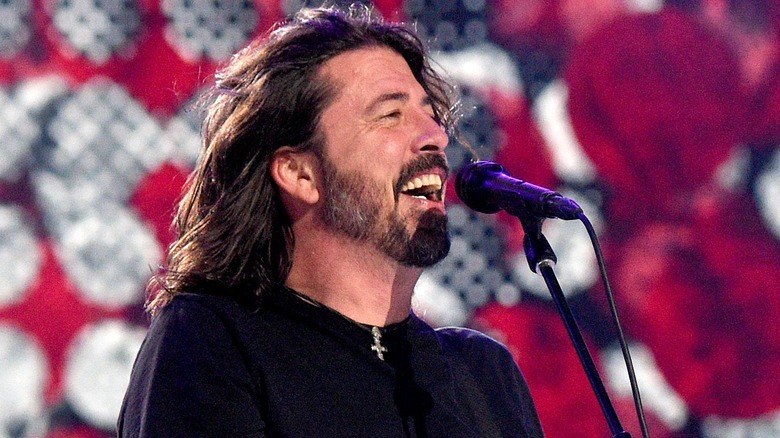 Kevin Mazur/Getty Images
"Shame Shame" is a dark song. Consider the first verse, "If you want to / I'll make you feel something real just to bother you / Now I got you / Under my thumb like a drug, I will smother you," as well as the chorus: "Another splinter under the skin / Another season of loneliness / I found a reason and buried it / Beneath the mountain of emptiness...".
This is not like the Foo Fighters' "My Hero" or "Learn to Fly" — "Shame Shame" has a certain bleakness to it. It turns out the song (and its music video) were inspired by a dream Dave Grohl had as a teenager. 
"I was standing at the bottom of this hill and there was this coffin on fire at the top of the hill, next to this dead tree. So I go running up to the coffin, and I'm trying to open it trying to save whoever's in it... burning my hands ... but I had lived with this dream my entire life, and then, finally, when I wrote the song, I'm like, "Oh my god, I think I finally wrote a song about this dream that I had when I was 14."
There you have it.