7 Little Johnstons: Who Is Jonah Johnston?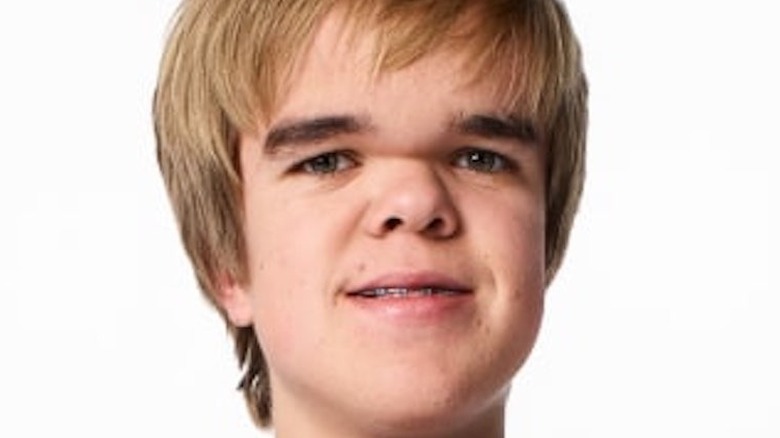 TLC
Since 2015, TLC cameras have been following the Johnstons, a family of seven with achondroplasia dwarfism, which eventually turned into the hit show "7 Little Johnstons." Parents Trent and Amber have two biological children, Jonah and Elizabeth, and adopted Anna, Emma, and Alex. Despite the cameras, "We're an everyday family," as Trent told Southern Living. "We raise our kids with traditional morals and discipline. There's a difference between being strict and rude, and being strict and disciplined."
Amber said their parenting style emphasizes respect, and part of that means teaching their children to say "yes, ma'am", "no, ma'am," "yes, sir" and "no, sir." "You're going to respect each other and you're going to respect your elders," Amber explained. "And you're going to respect yourself. It's a respect thing, and it's the way we live." 
So who are the kids that have been raised in this traditional and respectful household? Let's take a closer look at the family's oldest child, Jonah. Keep reading for more details.
Fans are waiting for Jonah's relationship drama to resolve
Jonah Johnston is his family's eldest biological child at 21 years old, and, according to his TLC bio, he was "the average teenager, juggling marching band, driving lessons and JV soccer."
Jonah has grown up a lot in front of the cameras. It's no surprise then, that when he turned 21 in December 2020, he was met with a tidal wave of positive comments from fans on Instagram, per TV Shows Ace. Part of growing up is also dating his first girlfriend, Ashley, and introducing her to his family. At first, his parents didn't exactly warm up to his new love, per Distractify. Ashley lives in North Carolina, while Jonah is in Georgia, making things more complicated. Eventually, though, Amber said she noticed a "renewed energy and motivation" in her son whenever Ashley was around. However, at the beginning of Season 8, Trent and Amber thought the couple should pump the brakes. Ashley revealed she was considering moving in with Jonah, which didn't ultimately happen.
To make things even more interesting, Trent and Amber allegedly gave Jonah a three-month timeline to move out, according to Hollywood Life. His parents claimed Jonah was "cruising" through life, but he disagreed, saying he has a job and pays bills. According to his LinkedIn, he's selling cars at Butler Toyota. Still, his mom remained firm. "If you don't start training yourself financially it's not going to be good," Amber said. "We will have to sit back and watch you fail." Dramatic!