Prince Harry Speaks Out About Why Meghan Markle Cried Before The Oprah Interview Aired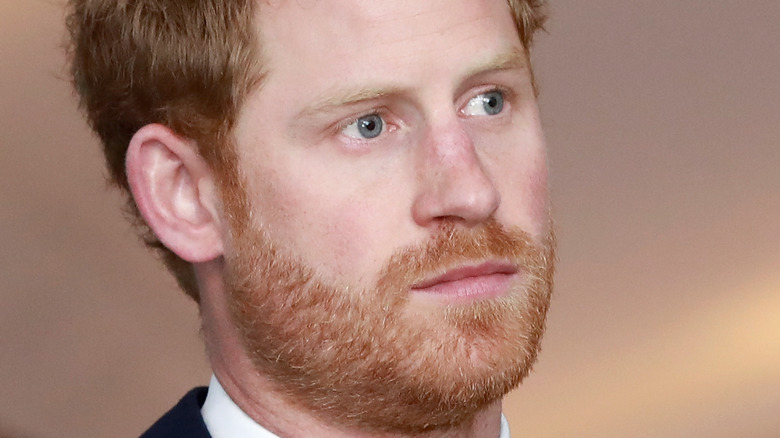 John Phillips/Getty Images
Prince Harry and Meghan Markle decided to sit down with Oprah Winfrey for a candid interview that would allow them to tell their side of the story. The interview, which aired on CBS back on March 7, was really the first time that Harry and Meghan were able to speak out on their own terms. The Duke and Duchess of Sussex shared several bombshells about life in the UK, what they experienced living under the monarchy's rule, and the challenges they faced, which ultimately caused them to step down and move away.
In Harry's new AppleTV+ docuseries, "The Me You Can't See," he revealed that the interview with Oprah "was about being real, being authentic and hopefully sharing an experience that we know is incredibly relatable to a lot of people around the world despite our unique privileged position" (via People). Many of the things that Harry and Meghan told Oprah made headlines, and are still talked about months after the interview aired. However, while they received their fair share of support — and criticism — there is something that many people didn't know; Meghan cried before the interview aired. Keep reading to find out why Meghan was so upset.
Prince Harry suggests therapy saved both him and Meghan Markle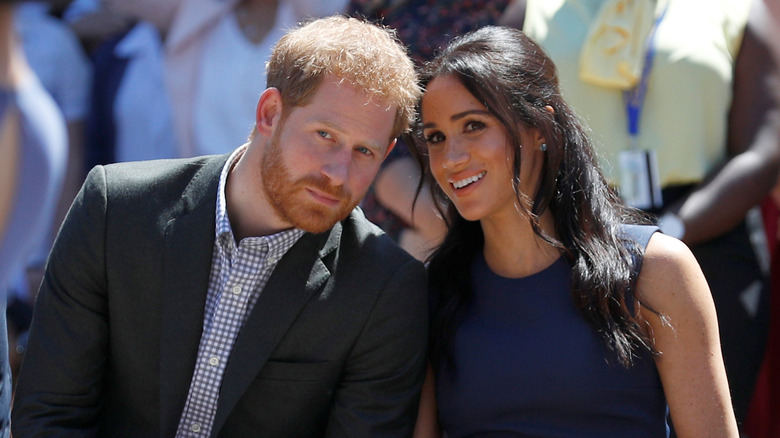 Pool/Getty Images
Just days before Prince Harry and Meghan Markle's interview was set to air, The London Times published an article in which one of Meghan's close advisers accused her of bullying. Harry claimed that this was intentional — that there was a smear campaign against his wife in play by The Firm and the media. After the report came out, Harry and Meghan released a statement to People magazine. "The Duchess is saddened by this latest attack on her character, particularly as someone who has been the target of bullying herself and is deeply committed to supporting those who have experienced pain and trauma," the statement read in part. However, Meghan feeling "saddened" may have been an understatement. 
"I was woken up in the middle of the night to her crying in her pillow because she doesn't want to wake me up, because I'm already carrying too much. That's heartbreaking. I held her, we talked, she cried, and she cried, and she cried," Harry said on "The Me You Can't See" (via People). Harry went on to say that he and Meghan really left their lives as senior members of the royal family because they "chose to put [their] mental health first." He credited therapy for getting them through the tough times. "That's why I'm here now. That's why my wife is here now," he said.