Why Adam Scott Is Living In Aziz Ansari's Apartment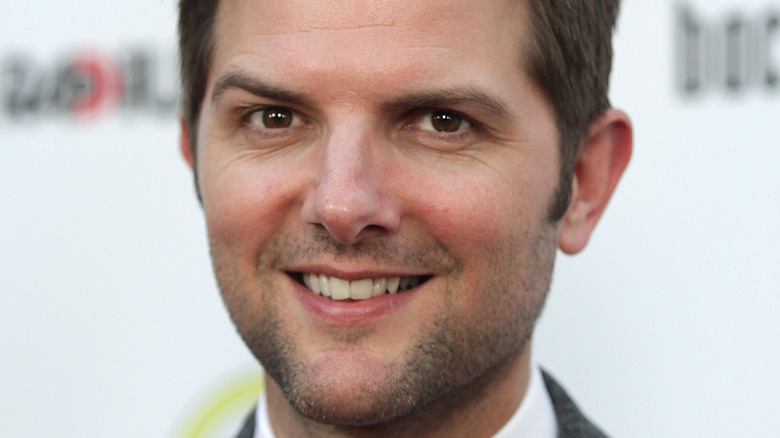 Shutterstock
Rob Lowe and Adam Scott are back together again! At least, they were ... for a virtual interview that went down when Lowe was filling in for Ellen DeGeneres as host of "The Ellen Show." Fans of "Parks and Recreation" will remember that while the beloved comedy was on-air, Lowe played the seemingly always chipper, health-obsessed Chris Traeger. As for Scott, he played Traeger's co-worker, Ben Wyatt. Scott also played Lowe's close friend on screen, and it looks like the two are just as fond of each other these days.
"Hey, Buddy. First of all, I miss you," Lowe said while opening his conversation with Scott. After Lowe asked his guest how he was doing, Scott responded by saying, "I miss you too, bud." Then added, "I'm doing great!"
From there, Scott revealed a little something unexpected about his living situation. He happens to be staying in the home of another former "Parks and Recreation" alum, Aziz Ansari. Why would Scott be living in Ansari's apartment instead of at home with his wife and family? Keep reading to find out!
Rob Lowe suggested that Adam Scott is 'squatting' on 'The Ellen Show'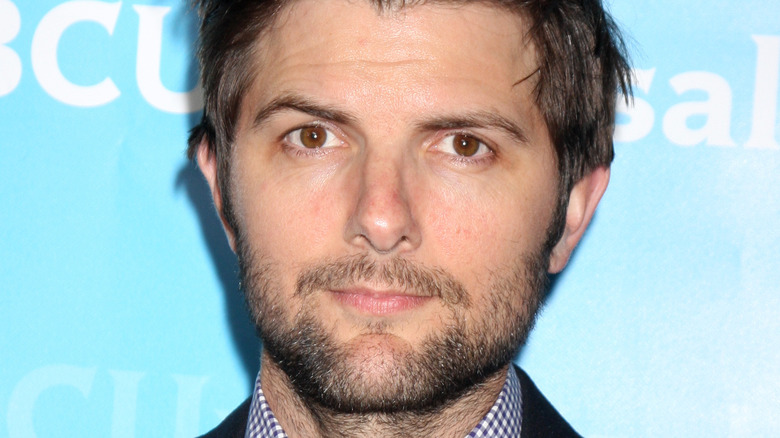 Shutterstock
When Rob Lowe and Adam Scott were doing an interview for "The Ellen Show," the former "Parks and Recreation" co-stars discussed the fact that Scott wasn't at home at the time. "I'm actually ... in New York working on a show and I'm staying in Aziz's place," the actor revealed. "You're kidding! You guys are roommates?" Lowe asked. Scott clarified that living situation, saying, "Sadly, no. He's off doing something else and I've been subletting his place." He added, "As well as I think we would get along as roommates, I am here by myself."
Scott may have been subletting, but Lowe saw it another way. "You're squatting," he told his friend. "You're squatting at Aziz's house." Ha! While that may have earned a smile from Scott (who presumably lives in Los Angeles, Calif.), the situation is curious, no?
The two also got a kick out of the fact that the group who made up the cast of the show always have been and still are friends. Lowe explained that when it came to "Parks and Recreation," you just "can't fake the kind of relationships that we had." And it sounds like those relationships are still going strong these days. In fact, Lowe stated that "the bromance is real" and we have no doubt about that! Especially between Scott and Ansari. Seriously, why not get a hotel (at least, when you're worth millions)?