The Real Reason Ellen DeGeneres Is Ending Her Talk Show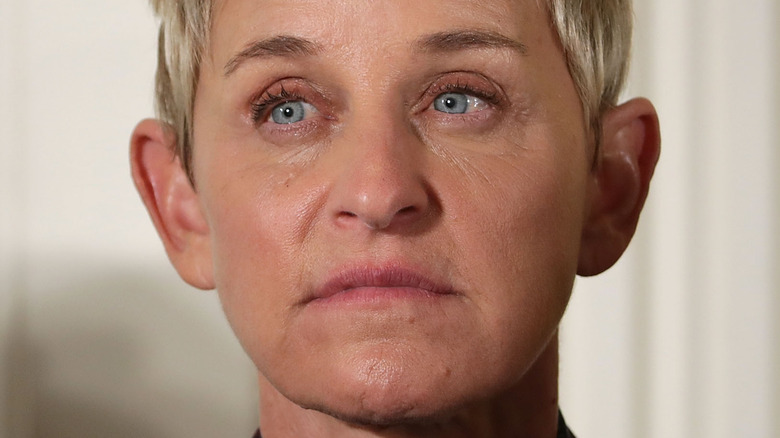 Chip Somodevilla/Getty Images
Ellen DeGeneres may have once been one of the most popular daytime TV hosts in the game, however, she has also faced a fair share of controversies. On the professional side of her life, in July 2020, allegations came out that claimed there had been toxic and even racist behavior on the set of "The Ellen DeGeneres Show."
Due to the serious accusations, WarnerMedia launched an investigation into what was going on behind the scenes of the show. DeGeneres also offered an apology, according to Today, sending a memo to her staff and telling her employees, "On day one of our show, I told everyone in our first meeting that 'The Ellen DeGeneres Show' would be a place of happiness — no one would ever raise their voice, and everyone would be treated with respect. Obviously, something changed, and I am disappointed to learn that this has not been the case. And for that, I am sorry." She also noted that she would be "taking steps ... to correct the issues," which surely meant that she hoped to get things back on track.
It now turns out that DeGeneres is ending her show, and when you find out why, then you'll realize that she may not have had any other choice. As DeGeneres told The Hollywood Reporter, "When you're a creative person, you constantly need to be challenged – and as great as this show is, and as fun as it is, it's just not a challenge anymore." However, inside sources hinted there's more to the story.
Ellen DeGeneres' show supposedly couldn't recover from all the controversy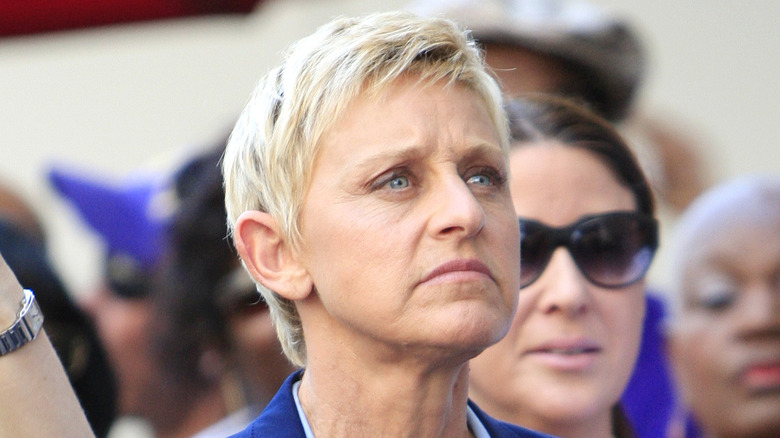 Shutterstock
Following the accusations that Ellen DeGeneres' show had been fueling a toxic work environment, the star promised to do better. Whether or not she followed through is something that only her staff could reveal, but what we do know is that her show wasn't able to recover in another key aspect. That's why, "after 19 seasons and more than 3,000 episodes," a source revealed to the Daily Mail that the star is planning on calling it quits and ending "The Ellen DeGeneres Show."
With a sit-down interview between DeGeneres and Oprah Winfrey apparently on the way, the source explained that the star "has had enough and told her team that she's done." The insider added, "She's promised one more season after this one and will exit at the end of the 2021/2022 season — the 19th season of the show."
So why is DeGeneres done? Well, apparently, following the controversy, the show's "ratings have tanked and have been truly appalling this year." In fact, the "show has bled viewers since the toxic environment around Ellen and her show was made public," per Daily Mail. To break it down, since the September 2021 season premiere, ratings dropped from 2.6 million last year at the same time to an average of only 1.5 million. In some areas of the U.S. (like New York City, Chicago, Los Angeles, and San Francisco), her ratings have dropped by a whopping 40% to 59%.
Because of that, the host reportedly "knows her time is up."