Why Fans Are Turning On Prince Harry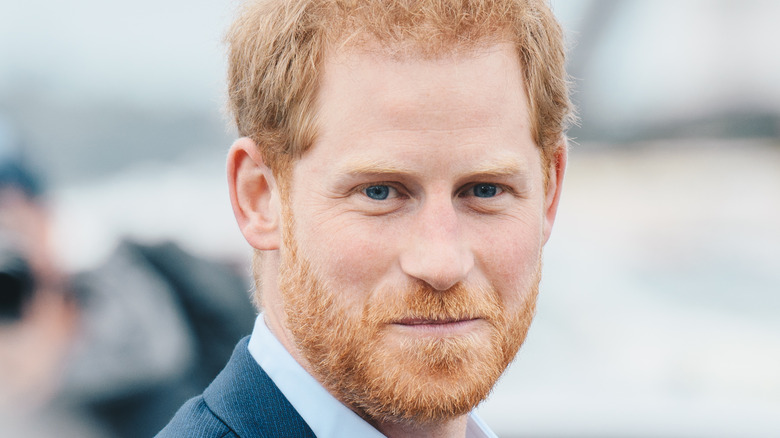 Shutterstock
Prince Harry isn't shirking from the spotlight anytime soon. With multi-year Netflix and Spotify deals, the prince also debuted the first of his five-part Apple+ TV docuseries about mental well-being, "The Me You Can't See Me," on May 21. In March, the prince — along with wife Meghan Markle — sat down with Oprah Winfrey (who co-produced "The Me You Can't See") to share some previously undisclosed shockers about the British royal family. The couple alleged that a senior member of his family had questioned the color of son Archie's skin color before he was born ("It was awkward. I was a bit shocked," Harry told Oprah) and claimed that Meghan was denied help by senior palace officials after experiencing suicidal thoughts (the Duchess of Sussex was reportedly told, "There's nothing we can do to protect you because you're not a paid employee of the institution," per The Guardian)
However, Harry has also spent much of 2021 embarking on the admirable endeavor of using his influential platform to raise awareness about mental health. "In today's world it's quite a sensitive subject, not just for people who are sharing, but ultimately the subject matter itself, it has to be handled with care," Harry told Dax Shepard on a May 13 episode of Shepard's "Armchair Expert" podcast.
In the premiere episode of "The Me You Can't See," Harry definitely shared — and the response from social media ranged from positive to ... mixed. Here's why.
Some fans think Prince Harry is becoming one-note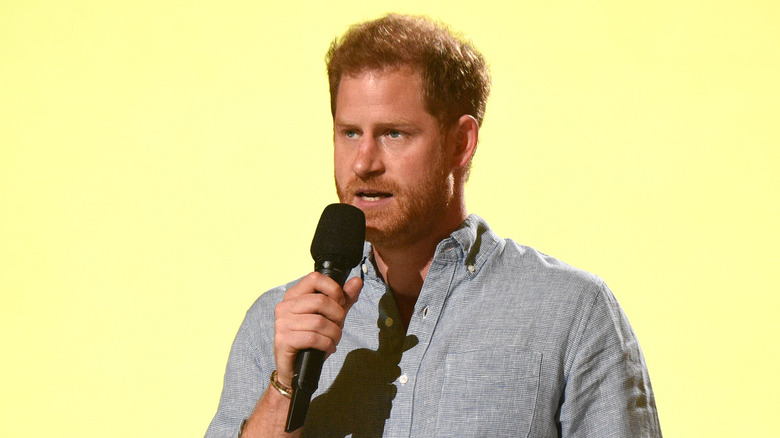 Kevin Mazur/Getty Images
Fans on social media are accusing Prince Harry of oversharing. Per the Daily Mail, Harry has revealed further negative claims about the British royals in the May 21 episode of "The Me You Can't See." In perhaps his most controversial revelation, Harry claimed Charles employed tough love in raising him and William. "Just because you suffered doesn't mean that your kids have to suffer," Harry responded in the documentary. With Harry also admitting that he would drink a week's worth of alcohol in one day to cope with Diana's death ("I was trying to mask something," Harry said, per The New York Times), many fans were not feeling the sympathy this time. 
"Harry reminds me of that kid that is constantly complaining about his parents and decides to move out of their home," one Twitter user noted (via the Daily Mail). "Prince Harry complaining about the life he's had ... but that's the trade off for a life of privilege, no money worries, private doctors, holidays, best schools, not living month to month," wrote another. "If he tried 'normal' life, he would soon want his old life back."
However, the prince also received support for reaching out to others by sharing his mental health journey. As one user wrote, 'We tell people, especially men, to speak out about their struggles. Prince Harry has spoken about how his trauma turned him to drink and drugs, such a brave thing to do." Indeed.
If you or anyone you know is having suicidal thoughts, please call the National Suicide Prevention Lifeline​ at​ 1-800-273-TALK (8255)​.
Some people think Prince Harry should move on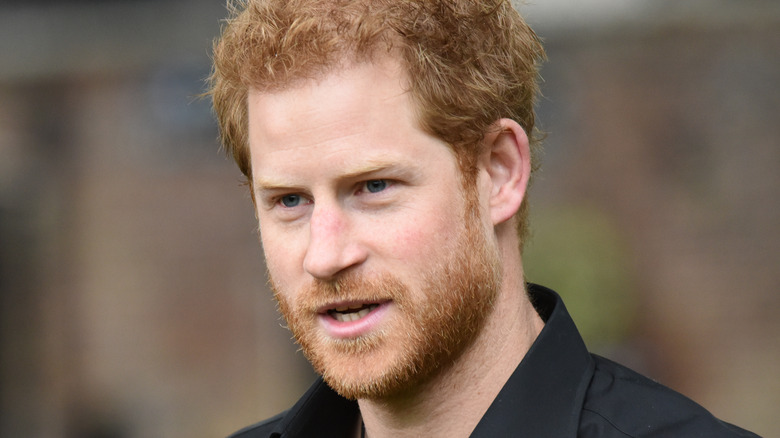 Shutterstock
Some fans think Prince Harry's continued reflections on his royal upbringing might hinder his ability to move on. In discussing his mental state surrounding Princess Diana's 1997 death on his Apple+ TV show, "The Me You Can't See," Harry said, "When my mum was taken away from me at the age of 12 ... I didn't want the [royal] life," per the Daily Mail.
Though no one is in Harry's shoes but Harry, some Twitter users think it's time for him to let the healing begin. "I understand Harry but he wont feel better before he starts forgiving people," one such user wrote. "Therapy is also about forgiving, not only expressing how angry you are." "Didn't [h]e want privacy? Because there are better ways to go about it than going on Oprah interviews. Just saying," wrote another. "i feel so bad for people who grow up in luxury and splendor who live in a castle," a third (sarcastically) penned.
Royal biographer Angela Levin also chimed in on "Good Morning Britain" (via the Daily Mail) on May 21. "I obviously feel enormous sympathy with anyone who is mentally unwell, [but] most therapists try and help you have a bit of closure, move you on, give you something positive to think about and aim at." Levin said Harry "seems to be stuck in this," pointing to brother Prince William, who also experienced Diana's death at a young age and was raised under similar scrutiny.