What Ashton Kutcher Revealed That Made His Twin Brother Angry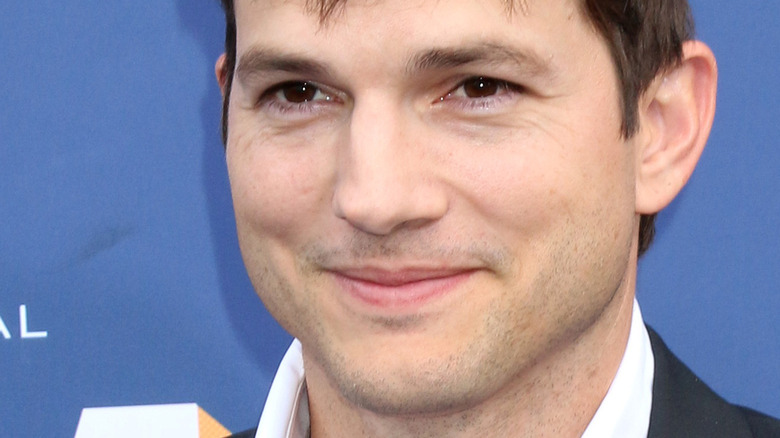 Shutterstock
Most people know Ashton Kutcher for his role in "That '70s Show," but few realize he has a twin brother Michael. Although they live different lives, Ashton has a lot of love for him and put it on full display when he accepted the Robert D. Ray Pillar of Character Award in 2017.
"I was born a twin and from the moment I came into this world I had to share it with someone," he said (via Hello!). "I shared every birthday, every Christmas, I shared my bedroom, I shared my clothes, I shared everything I had in this world and I didn't know that there was another way because I always had my brother with me." Ashton continued, "Loving people isn't a choice... We're all created incredibly inequal to one another, in our capabilities and what we can do and how we think and what we see. But we all have the equal capacity to love one another, and my brother taught me that."
There might be a lot of respect between them, but Ashton is in the hot seat for what he once said about his brother. Keep reading for more details.
Michael Kutcher was intially furious with his brother Ashton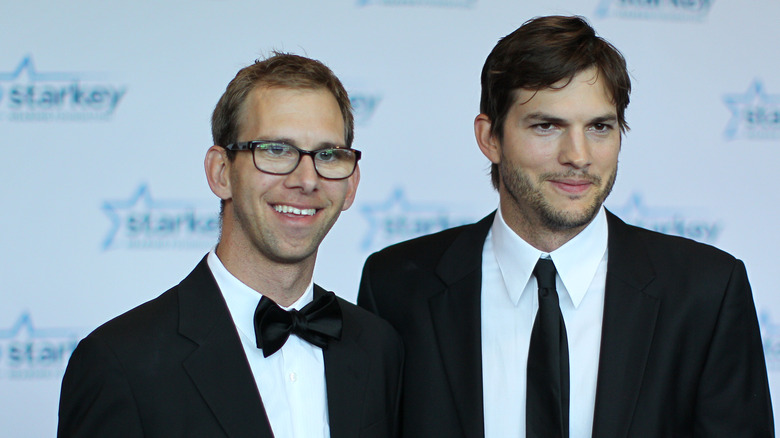 Adam Bettcher/Getty Images
Michael Kutcher was angry with his brother Ashton Kutcher when he spoke about his cerebral palsy diagnosis in a 2003 TV interview. "I was very angry. Very angry," Michael told TODAY Parents on May 20. "I remember speaking to him about it. I didn't want to be the face of CP. I never talked about it."
Michael has since moved on and has no hard feelings against Ashton, calling him by his first name, Chris. "Chris did me the biggest favor he's ever done because he allowed me to be myself," Michael reflected. Michael revealed what it was like growing up with cerebral palsy, adding that his brother often stood up for him when they were younger. He discussed an incident when a group of kids called him the "R" word: "My brother picked a fight with them. He stood up for me. He wanted them to treat me with respect. And that meant a lot."
Ashton refused to go to sleepovers if his brother wasn't invited. "Most of the time they'd say yes, but sometimes they'd say no and Chris would go, 'Well, then I'm not coming,'" Michael said. "Chris would tell me, 'I wish I could take all of this off of you — and take it myself."
Ashton seems proud of what Michael has overcome. "My brother's daily actions remind me that life isn't about running around challenges — it's about running through them," he told TODAY. "Mike has a relentless work ethic and a deep compassion for others."