Why Mila Kunis And Ashton Kutcher Couldn't Stand Each Other During That '70s Show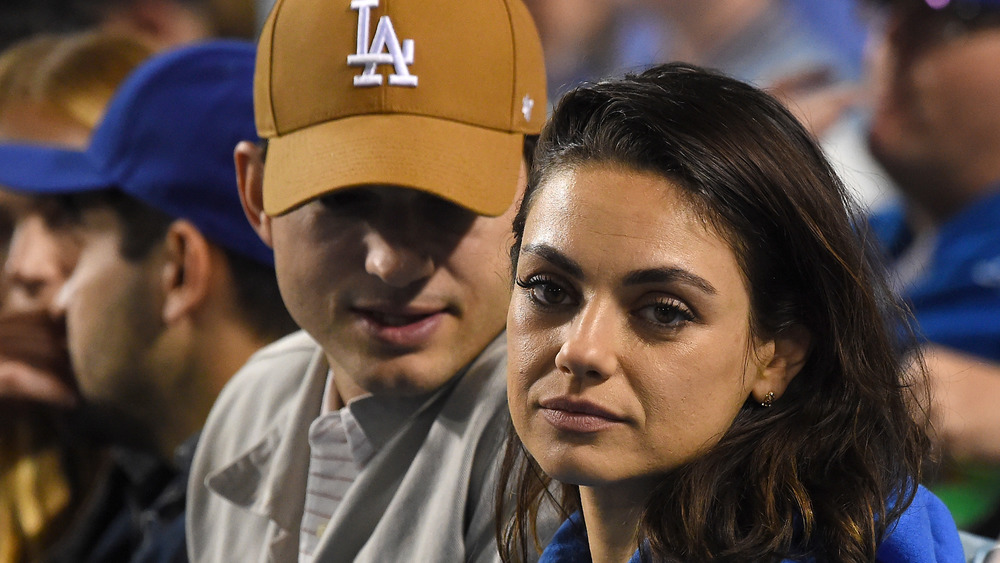 Jayne Kamin-oncea/Getty Images
Mila Kunis and Ashton Kutcher are one of Hollywood's most-loved couples. Not only did they play lovers on TV, but their real-life love story is one for the ages. The two met at a young age on the set on That '70s Show back in 1998, when they played on-screen couple Jackie Burkhart and Michael Kelso. However, the actress has previously said their relationship at the time was strictly platonic. "I say this not as a joke, but [he] literally did my chemistry homework," Kunis admitted in 2018. "I thought he was fine, he was a nice guy, we worked together and sometimes he'd drop me off at home."
The couple has certainly come a long way since then. Not just because they are now married with children, but because there was a point in time where Kunis and Kutcher didn't even like each other. As a matter of fact, some say they hated each other. "Ashton and Mila were absolutely not friends during much of the making of That '70s Show," a source told Radar Online in 2014. "In fact, they couldn't stand working together...The two were never close on the set. Quite the opposite!"
Keep scrolling to read what Kunis had to say about these feud rumors and how she and her now-husband made amends.
Mila Kunis thought Ashton Kutcher was 'crazy'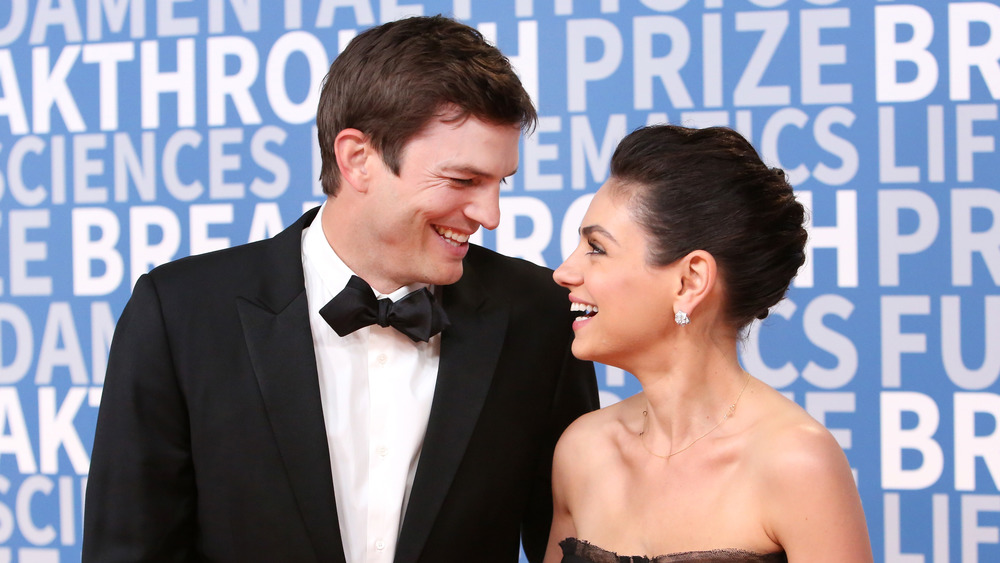 Jesse Grant/Getty Images
Mila Kunis opened up about her and Ashton Kutcher's relationship ups and downs during a 2016 interview with Glamour. "There's nothing we don't know about each other because we've known each other for so long: the ugly, the bad, the good. We went through a period where I thought he was crazy," Kunis revealed. "At the height of his career, I was like, 'Ugh, I don't like you. I don't even know you anymore. You think you're such hot s**t.'" The actress also admitted they went through "full friendship breakups" all the time, adding, "Then we'd get back together and be like, 'Oh, sorry. I didn't mean to overreact.' 'That's OK.'"
According to Radar Online, the two reconciled for good after Kunis decided to bury the hatchet following Kutcher's split from ex-wife Demi Moore. "She could see Ashton was going through a tough time and reached out to him," a source claimed in 2014. From there, their friendship bloomed into a full-fledged romance and their feelings turned into love — especially after the actor's divorce from Moore was finalized in November 2013. Kutcher and Kunis were engaged in February 2014, married in July 2015, and welcomed daughter Wyatt and son Dimitri in October 2014 and November 2016. You know what they say: there can be a thin line between love and hate!