Here's How Much Kit Harington Is Really Worth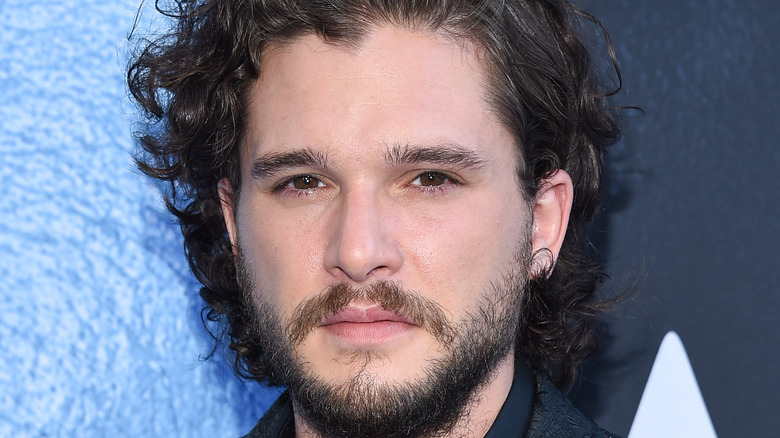 Shutterstock
Kit Harington was relatively unknown before his breakthrough role as Jon Snow on HBO's "Game of Thrones." That iconic role immediately captivated audiences, not only through the British actor's scruffy yet boyish charm, but also through his fully realized acting talent, which is pretty unheard of for such a newcomer. Nevertheless, Harington was able to show his on-screen prowess for eight seasons on the hit fantasy series, as well as in smaller projects, such as "Pompeii" and "How to Train Your Dragon 2," according to IMDB.
While Harington never really struggled financially to make his acting dreams come true (did you know that he descended, per Vintage News, from a line of baronets?), he had a healthy amount of encouragement from his family. "My parents brought us up in a very clever way ... they saw what we were interested in ... and then they encouraged whatever that may be," the actor told Interview Magazine. "When I started sharing a keen interest in drama and the theater, instead of steering me away from it, they encouraged me to see plays, and think about drama school."
Harington graduated from the Central School of Speech and Drama in 2008, per Celebrity Net Worth, then going on to find theater success, and soon, Hollywood horizons. Given his short yet very impressive entertainment career so far, what is Harington's net worth? Scroll down to find out! 
Kit Harington has a small fortune, but "Game of Thrones" ending was tough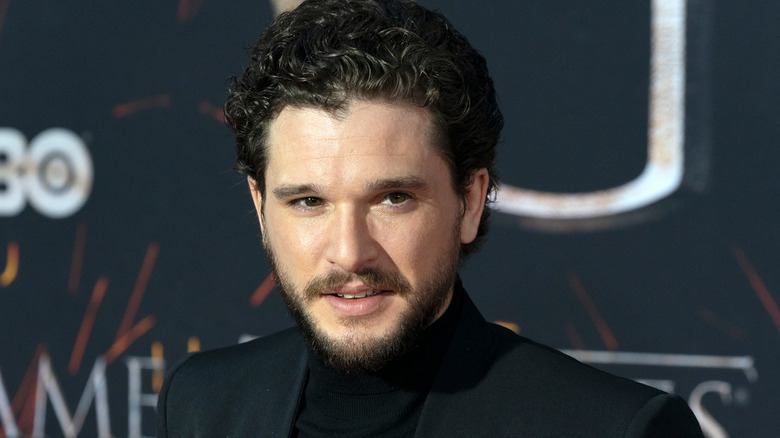 Shutterstock
Kit Harington became a household name by playing "Game of Thrones"' Jon Snow, and he has an impressive net worth given his short industry tenure. According to Celebrity Net Worth, Harington is worth $14 million. By Season 5 and Season 6 of the beloved show, he was making $500,000 per episode, per the outlet. Then, the actor then received another pay increase for Seasons 7 and Season 8 making $1.1 million each episode, per Celebrity Net Worth. Not bad for King in the North! 
Harington and wife Rose Leslie (Ygritte, you know, from the show) were wed in 2018, share one child, and own a $1.9 million Tudor home in Suffolk, England, per the Daily Mail. The star is set to appear in Marvel's "The Eternals," per IMDb. Though he perhaps hasn't yet stepped out of his "Thrones" shadow, this could be that moment. "This was a huge job for us: a pilot for HBO. American TV. That was massive. I remember it was very, very exciting," the actor told Esquire on first being cast in the show. "I remember feeling like an adult then, but looking back, I was just a kid." 
Post-"Thrones" life hasn't been all smooth sailing for Harington, who checked into rehab in Connecticut after the show wrapped, per Page Six. Sources told the outlet the show ending "really hit him hard." Here's hoping "The Eternals" sees Harington start a new chapter and become king of a new domain.