Here's How Much Adam Levine Is Really Worth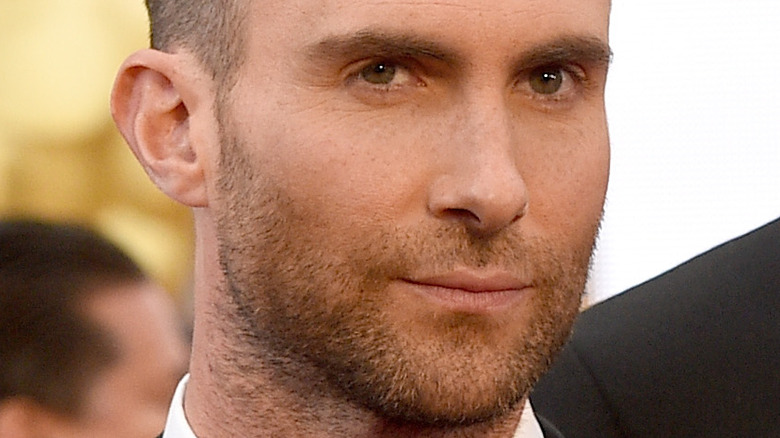 Kevork Djansezian/Getty Images
If you ever wondered what it's like living like a rockstar, imagine dropping a few grand on sneakers and your first thought is, "That's not as bad as I thought." For Adam Levine, this dream shoe shopping moment was his reality in an episode of Complex's "Sneaker Shopping with Joe La Puma" (via People).
The artist casually spent over $11,000 shopping for sneakers for himself; his wife, Behati Prinsloo; and their two daughters in a Los Angeles shop, bragging about the collection of one-of-a-kind shoes he and his wife have at home. "Lowkey, a small collection of 20/10. Just like the greatest shoes," said the artist about Prinsloo's closet. "I helped curate the collection. She loves Jordans. Jordan 1's are her favorites."
The Maroon 5 lead is known to have some pretty expensive tastes, previously living in a $45 million home in Beverly Hills, CA before selling it to talk show host Ellen DeGeneres in 2019 (via New York Post). So, how does the rocker afford this lavish lifestyle? Well, for starters, he owes a big thanks to his time on "The Voice."
Adam Levine made most of his fortune from "The Voice"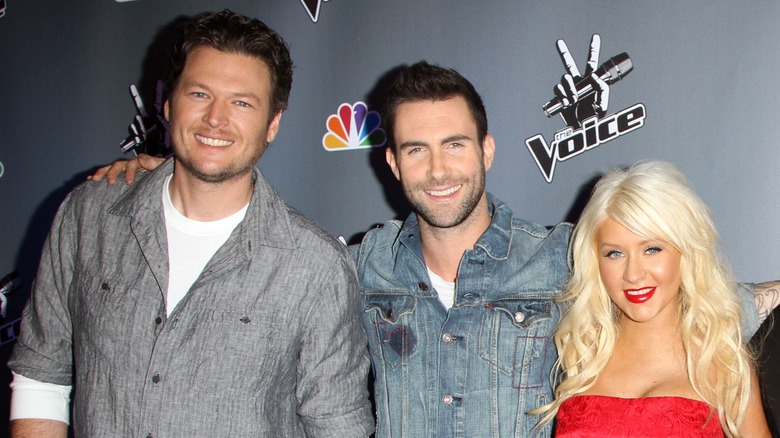 Shutterstock
For the 10th anniversary special of "The Voice," past judges of the hit music competition series will take the stage to help close out Season 20 of the show. Those past judges include Adam Levine, who joins his band Maroon 5 in a performance of "Beautiful Mistakes," according to Entertainment Tonight. Levine was a judge on the series for a whopping 16 seasons, developing a love-hate relationship with fellow co-judge Blake Shelton. (The pair still stay in touch, per People.)
The anniversary performance seems like the least Levine could do for the show that grew his fortune by over $250 million total, according to Wealthy Genius. The outlet reports that Levine could have made as much as $15 million per season of "The Voice," making the NBC show the greatest contributor to his reported $125 million net worth as of 2021.
Celebrity Net Worth, on the other hand, sets Levine's net worth a tad-bit lower at $120 million as of 2020, listing the artist's yearly salary at $68 million. The outlet reports that Levine made just $8 million per season on "The Voice," compared to the $15 million listed at Wealthy Genius. Regardless, the paychecks don't even account for the payout the singer made as the lead singer of Maroon 5. The band does have four No. 1 hit songs, after all.