Who Is Chris McNally?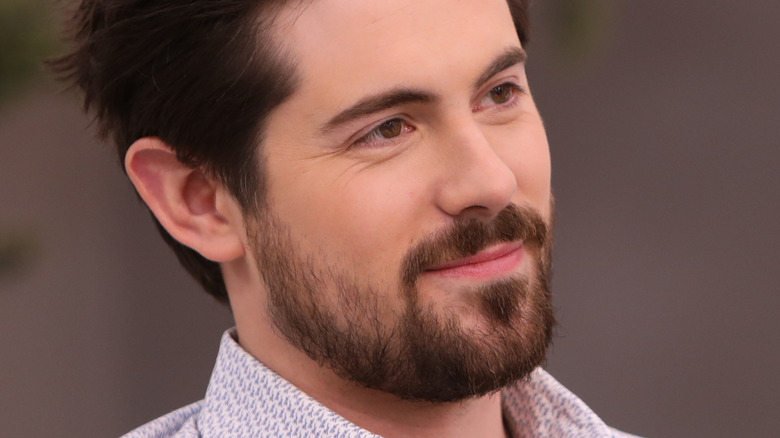 Paul Archuleta/Getty Images
Canadian actor Chris McNally has appeared in numerous films and television series and is most known for his role as saloon owner Lucas Bouchard in the Hallmark Channel show "When Calls the Heart." McNally landed the role of Lucas after originally auditioning for the role of Mountie Nathan Grant, played by Kevin McGarry. "I auditioned for Nathan through my Canadian representation," McNally said on the Hallmark Channel's "Bubbly Sesh" podcast (via Cheatsheet). While he didn't get the role he first had in mind, McNally has won plenty of fans' hearts as Lucas.
The actor joined the Hallmark series in the sixth season of the hit television show. His character became one of two men caught in a love triangle with schoolteacher Elizabeth Thatcher Thornton, played by Erin Krakow. After another season of the love triangle, fans finally got the resolution they were hoping for in the Season 8 finale. Elizabeth chose to pursue a romantic relationship with Lucas. As would be expected, this choice divided fans, with some "Hearties" expressing their disappointment online, per Cinema Blend. McNally responded to the fans who said they'd quit the show, tweeting, "#Hearties thanks for being so invested in WCTH! Love your passion. For those voicing they won't be back, we'll miss you, but I'm looking forward to shooting it for those who will. HV has more stories to tell."
But who is McNally outside the Hallmark Channel show? Keep reading to find out a few details about the heartthrob's personal life.
Chris McNally has an IRL Hallmark love story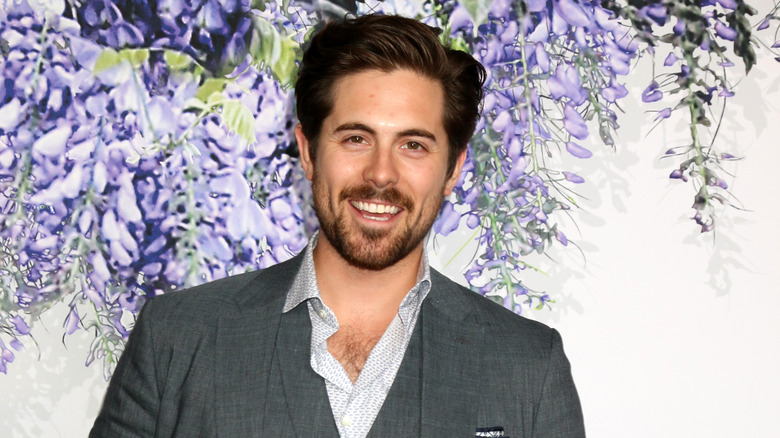 Shutterstock
Chris McNally is dating fellow Hallmark co-star Julie Gonzalo, per Entertainment Tonight. The two met when they were filming the movie "Sweetest Heart." Although McNally has kept his relationship with Gonzalo out of the spotlight, for the most part, he did share some sweet words about their relationship with ET. "If my girlfriend tells me I'm handsome, that'll make me feel good," McNally said to the outlet, adding that decorating the apartment they share is the most romantic thing he's done in their relationship.
In addition to acting and spending time with his girlfriend, McNally enjoys painting and drawing, he shared with the "Deck the Hallmark" podcast (via TV Shows Ace). He also hopes to open a boutique cocktail bar one day. 
With his love for the arts, it's no wonder that McNally pursued acting at a young age. The Vancouver native didn't initially succeed as a child actor but decided to take acting classes after graduating high school, which have surely paid off. "When Calls the Heart" has more stories to tell, and the actor's future beyond the series looks bright, too.