Inside Dick Van Dyke's Relationship With His Brother Jerry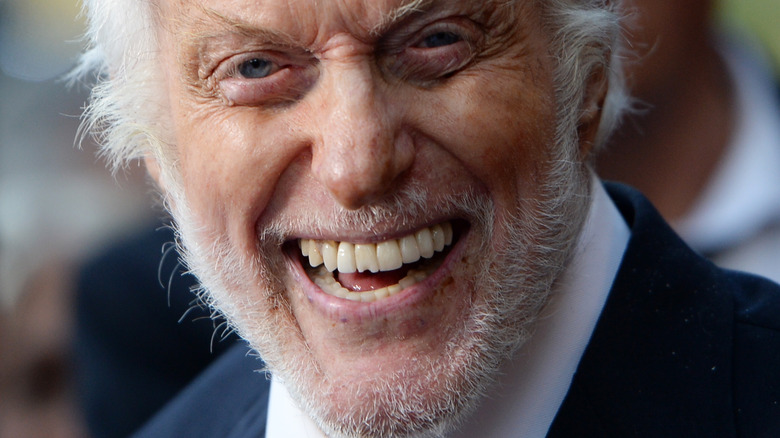 Amanda Edwards/Getty Images
Jerry Van Dyke was the younger brother of Dick Van Dyke and got his start in comedy at nightclubs and strip clubs, according to The New York Times. He knew comedy was in the cards from an early age, telling USA Today (via The New York Times) in 1990: "I decided to be a comedian at eight years old and didn't tend to my studies in school. Had I known how to do anything else, I would have quit. Many times."
He had a short stint in the Air Force in the '50s and performed on bases, later appearing on "The Ed Sullivan Show," "Perry Mason" and "The Andy Griffith Show," per the Times. Jerry also starred on "Love, American Style," "The Mary Tyler Moore Show," and "The New Dick Van Dyke Show." When roles were scarce, he filled the gaps by performing at Playboy clubs, Las Vegas outlets, and cruise ships.
Things picked up in 1989 when he landed the role of Luther Van Dam, an assistant football coach on ABC's "Coach." Jerry scored four Emmy nominations for the role, and in 1990, he told USA Today it was a "thrill" that people were finally talking about his career. "Everybody talks about me making a comeback," he said at the time. "I say: 'Comeback from what? This is as good as it's ever been.'" But how did Dick Van Dyke feel about his brother pursuing the same career he did? Keep reading to see how Dick feels about his late brother.
Dick Van Dyke has nothing but good things to say about his brother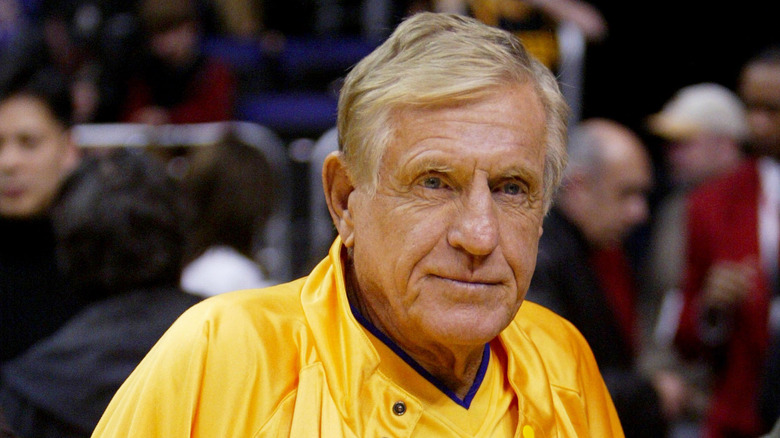 Vince Bucci/Getty Images
Although Jerry Van Dyke did not have quite as illustrious a career as his brother Dick Van Dyke, the brothers were still proud of each other. Speaking to the Los Angeles Times in 2015, Dick described watching his brother during a talent show while he was in the service. He told the newspaper, "I didn't realize how good he was. The main thing about Jerry is that he's funny from the inside out."
The Van Dyke brothers occasionally shared the screen together, as in ABC's "The Middle" in 2015, where they played siblings, per The New York Times. Dick told ET Online in April 2015 that it was second nature to play brothers on TV: "Somehow he talked me into it — to come and play his brother, which we love to do. We fight real good." 
Jerry also told the Los Angeles Times in 2015, "We are becoming closer. I'm really getting to know him better at this age." The statement echoes what Jerry told CNN in 1982, that he and his brother became closer as they grew older. Jerry died at the age of 86 in January 2018 (per TMZ), after spending the holidays with Dick and the rest of his family. It's clear the actor is missed by his brother, as well as by his fans.