Why Bad Bunny's Billboard Awards Acceptance Speech Has Twitter Talking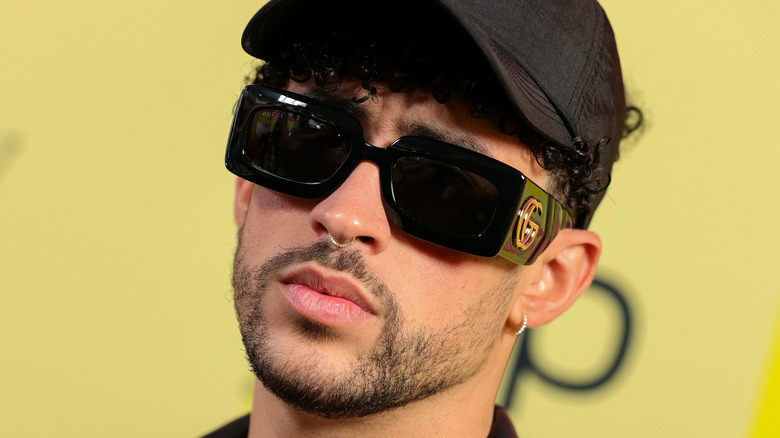 Rich Fury/Getty Images
Bad Bunny showed how proud he is of his Puerto Rican roots at the 2021 Billboard Music Awards. The singer, who took home Top Latin Artist on May 23 and records all of his music in Spanish, humbly opened up about his rising popularity worldwide to E! News. "Music is a universal language," he explained to Tanya Rad after the host shared she's a huge fan. "A lot of people don't know what I say in the song, but they love it. That's special. I'm so happy I'm here."
Bad Bunny has almost 44 million monthly listeners on Spotify and already received an esteemed a Grammy for Best Latin Pop or Urban Album this year. Fans also got in such a frenzy recently after the singer released tickets for his latest album's, "El Último Tour Del Mundo," U.S. tour in 2022 that "the system crashed." Bad Bunny told E!, "I think people are crazy for the show. And we were really busy during the pandemic, [so] we have a lot of music to perform. People want to see me and other artists."
Not only are fans going "crazy" for Bad Bunny's tour and music, but people on Twitter got "hype[d]" up after the singer said his entire Billboard Award acceptance speech in Spanish.
Bad Bunny gave his acceptance speech in Spanish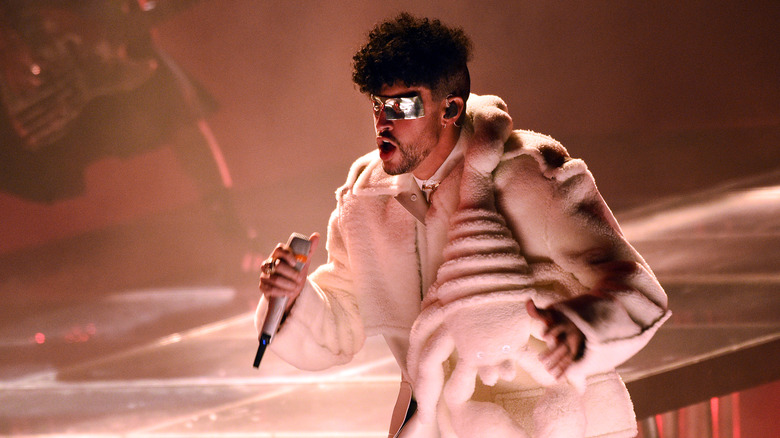 Kevin Mazur/Getty Images
Although international performers and actors generally say a few sentences in English when accepting awards, Bad Bunny broke the mold — and fans are loving it. After collecting his Top Latin Artist Award at the Microsoft Theater in Los Angeles, the masked singer did his minute-long speech entirely in his native tongue. The award show seemingly wasn't prepared for it, so there were no subtitles for people watching at home. But people on Twitter didn't seem to care — and in fact, applauded Bad Bunny for it. "YAS BAD BUNNY SPEAKING AT THIS NATIVE LANGUAGE AND WEARING MASK," one user wrote while another said: "Yes, speak your native tongue bad bunny, also thinking about the fact his company is under hybe now."
Others equally lauded the artist while firing shots at the entertainment industry for not having more representation in the first place. One person wrote: "my kink is bad bunny giving his billboard speech entirely in spanish in front of an industry that hates diversity." Some also hoped that Bad Bunny's Spanish speech might motivate more foreign acts like BTS to speak in their native tongue. "I hope BTS sees Bad Bunny accepting & giving his entire award speech in Spanish! I want them to know if they ever feel like doing this over here we'd hype them!!!" one wrote.
There's a good chance Bad Bunny's Spanish address will inspire more entertainers to speak their language to provide more cultural acceptance. Congrats, Bad Bunny!