Who Is Tom Llamas Married To?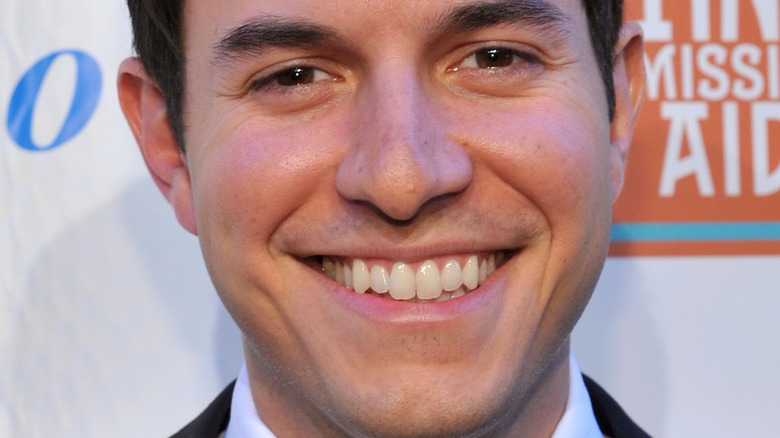 Henry S. Dziekan Iii/Getty Images
We all know Tom Llamas as the former weekend anchor of "ABC World News Tonight" and now as a senior national correspondent for NBC News, but it seems he keeps his personal life away from viewers. Now that he's making appearances on "TODAY," many want to know who Tom is beyond the camera.
According to Stuffs That Matter, Tom married his wife Jennifer on June 10, 2006. She graduated Loyola University, New Orleans in 2003 and Tom graduated from the same university in 2001, so it's possible the two crossed paths during their studies. However, it appears Tom and Jen met in the early 2000s when they worked at NBC, per the outlet.
Tom gushed over his wife in a 2017 Adweek interview: "[During the campaign] I was away from home so much, and thankfully I have a wonderful wife who worked in the business, who understands the business, and so she understood what an incredible opportunity it was. But she was essentially raising two kids while I was on the road, so it was tough."
He added, "We were both production assistants at MSNBC and she became an executive producer. And then after our second child, she decided to stop working. It was the right decision for our family. She's my biggest cheerleader, my biggest supporter, and she's my biggest critic! She gives me great advice. It's good to have a partner like that."
Keep reading to find out who Tom's wife really is.
Tom and Jennifer Llamas share three children
Tom Llamas seems to shine in front of the camera, while Jen lends her talents behind the camera, according to Stuffs That Matter. After learning the ropes at MSNBC as a production assistant, she went to Miami, Fla. and joined the team at WSVN Channel 7, where she stayed for three years. She later returned to MSNBC and worked as a line producer. Jen was promoted to a senior producer and then served as executive producer of "NewsNation with Tamron Hall."
When she's not in the newsroom, Jen is the mother of Malena, Juliette, and Tomas, per the outlet. Although her Instagram account is private, Tom takes every opportunity to swoon over her. On Mother's Day, he wrote, "Looking for photos and reminded every day should be Mother's Day. To all the moms especially the one that raised me and the one that puts up with me – HAPPY MOTHER'S DAY!" He shared a similar sentiment on Valentine's Day with, "Thank you Cupid. Always #Valentines with this hot momma."
Despite their busy schedules, it seems this couple knows how to keep the love alive!