Inside Larsa Pippen's Relationship History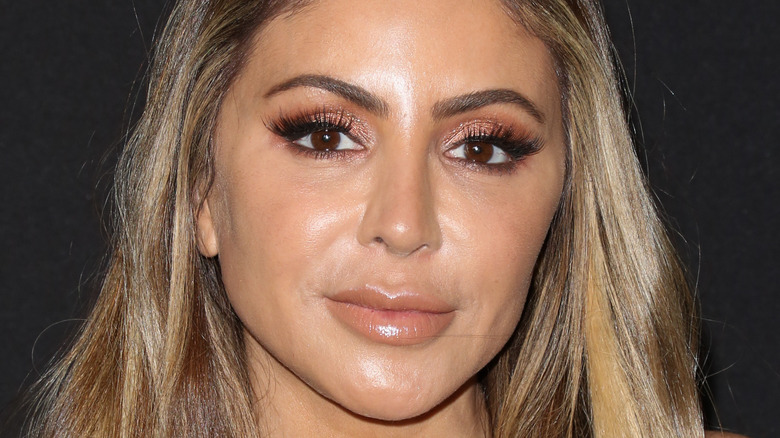 Paul Archuleta/Getty Images
Fans of "Keeping Up with the Kardashians" are already familiar with Larsa Pippen. If you know anything about Larsa, it's that the most complicated relationship in her life is with the Kardashian sisters. Kim and Larsa were once BFFs. They traveled together, wore matching outfits, and just spent a lot of time lounging around pools with other members of the Kardashian entourage.
However, things went south when Larsa was noticeably absent from Kim's blowout 40th birthday party in October 2021. Kim rented out a private island and flew dozens of her nearest and dearest out to celebrate.
Determined to get the last word, Larsa gave a no-holds-barred interview in which she claimed the breakdown of her relationship with Kim was all thanks to Kim's estranged husband, Kanye West, calling Larsa up at all hours of the night. Larsa asserted that West "brainwashed" the family and turned them all against her, per Entertainment Weekly. The Kardashian never addressed any of Larsa's claims, and as far as we can tell, she and Kim aren't back in BFF land just yet.
We're willing to bet that Larsa isn't that bothered by the falling-out, as she has plenty of experiences with complicated relationships in her dating life as well as her platonic. Below, we break down Larsa's dating history. Buckle up, because it's, ummm, a lot.
Larsa Pippen loves a tabloid romance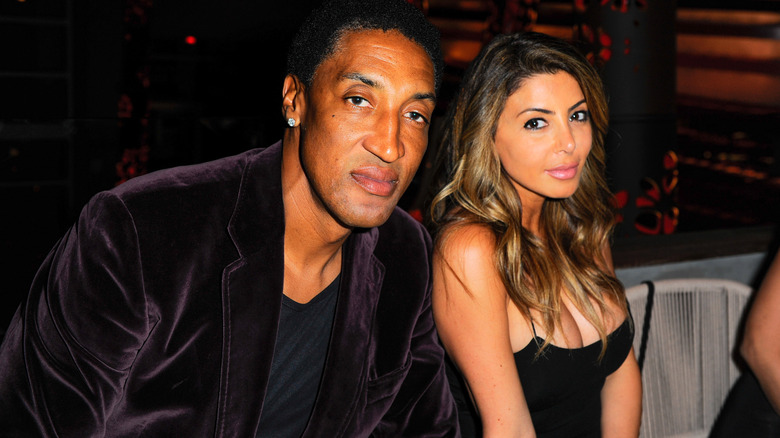 Sergi Alexander/Getty Images
Besides her tumultuous ties to the Kardashians, Larsa Pippen's longest-running and most noteworthy relationship is with her ex-husband, Chicago Bulls legend, Scottie Pippen. The pair married in 1997, welcomed four kids, and ultimately filed for divorce in 2018. According to Larsa, though, they remain good friends and are committed to co-parenting. "Scottie and I are both the same in a lot of ways. Family always comes first," the former "Real Housewives of Miami" star told Us Weekly.
After splitting from Scottie for the first time in 2016, Larsa went on to date Tristan Thompson, Khloé Kardashian's current partner. According to her interview with the "Hollywood Raw" podcast, Larsa was actually the one who introduced Thompson to Khloé, and there were no hard feelings on either end when he left Larsa for Khloé a few days later. 
Finally, this brings us to Larsa's messiest romance: her headline-grabbing relationship with NBA star Malik Beasley. Larsa was spotted getting cozy with the married Timberwolves player in December 2020. Beasley is now divorced and recently split from Larsa as well. There have been a lot of stories from all the players, including Larsa's claims that Beasley was separated when she met him and his wife's claims that they were actually happily married at the time, per Page Six.
We aren't entirely sure who to believe, but as Beasley's now ex-wife remarked upon seeing the photos of him and Larsa: "The truth always comes out, one way or another."