Inside Kim Kardashian And Larsa Pippen's Feud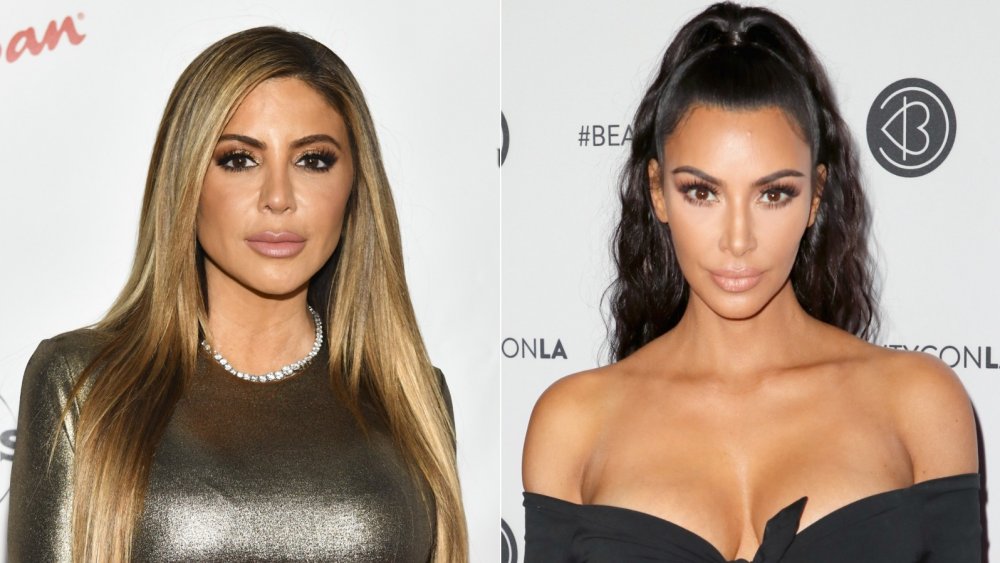 Rodin Eckenroth, David Livingston/Getty Images
The big, complicated Kardashian-Jenner family tree becomes even more confusing when you factor in all of the close friends who shadow these famous faces. There's Jonathan Cheban, who divides his time between Instagramming pictures of food and hanging out with Kim Kardashian and Kris Jenner. There's Kylie Jenner's entourage, which consists of her best friend Stassi Karanikolaou, her former assistant Victoria Villarroel, and her makeup artist Ariel Tejada. There's Kim's former assistant Steph Shep, who stopped working for Kim but remained close with her, as well as Kourtney and Khloe. Basically, once you're in, you're in, and once you're out, you're out. Just look at Jordyn Woods: One drunken kiss and she was out of Kylie's pool house faster than you can "okurrr."
This brings us to Larsa Pippen, Scottie Pippen's ex-wife and the unofficial sixth Kardashian-Jenner sister. Well, the tables seemed to have turned on Larsa because rumor has it she's now out of the inner circle. Apparently, Larsa and Kim, who don't even follow each other on IG anymore, can barely be in the same room. Fans were left wondering what happened to drive a wedge between the former BFFs. Thankfully, Larsa is finally speaking out and dishing the dirt on the feud. Read on to find out exactly what happened between the reality stars.
Kanye West can't stand Larsa Pippen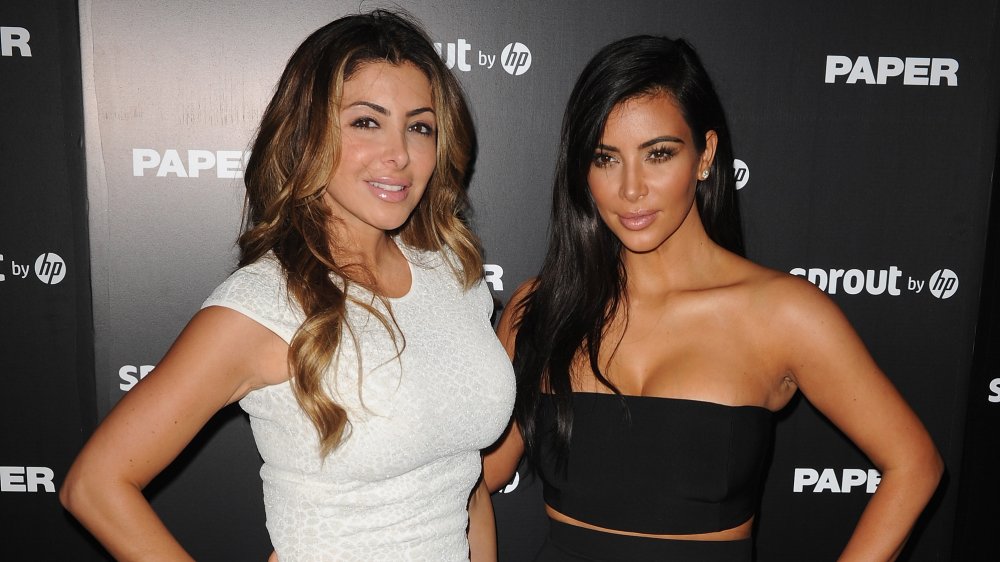 Larry Marano/Getty Images
Fans of Keeping Up With the Kardashians were sure something was amiss when Larsa Pippen was conspicuously absent from Kim Kardashian West's controversial 40th birthday party in October 2020. Why wasn't Larsa posing in an impossibly small bikini on a private island with the rest of the gang?
In November 2020, Larsa spoke to the Hollywood Raw podcast to try to set the record straight. Larsa blamed the rift squarely on Kim's husband, rapper/occasional politician Kanye West. Apparently, she rubbed West the wrong way when she blocked his number, claiming that she couldn't deal with his early morning calls anymore, per the Daily Mail. "He used to call me at four, five, and six o'clock in the morning. I was the person that would take his calls when he wanted to rant," she explained. "I couldn't bear taking his calls anymore. I can't, I'm drained. So, I blocked him on my phone. Obviously, that really upset him." Larsa theorized that Kim stopped talking to her for the sake of her marriage. 
That's Larsa's story, but some think it's more likely Kim and Kanye didn't like how she acted around the men in their circle. Larsa has been dogged by rumors that she tried to hook up with Kylie Jenner's on/off boyfriend, rapper Travis Scott. Larsa adamantly denies it, but if there's any truth to it, that likely didn't play well with Kardashian clan, per the Daily Mail.