Larsa Pippen: The Untold Truth Of Scottie Pippen's Wife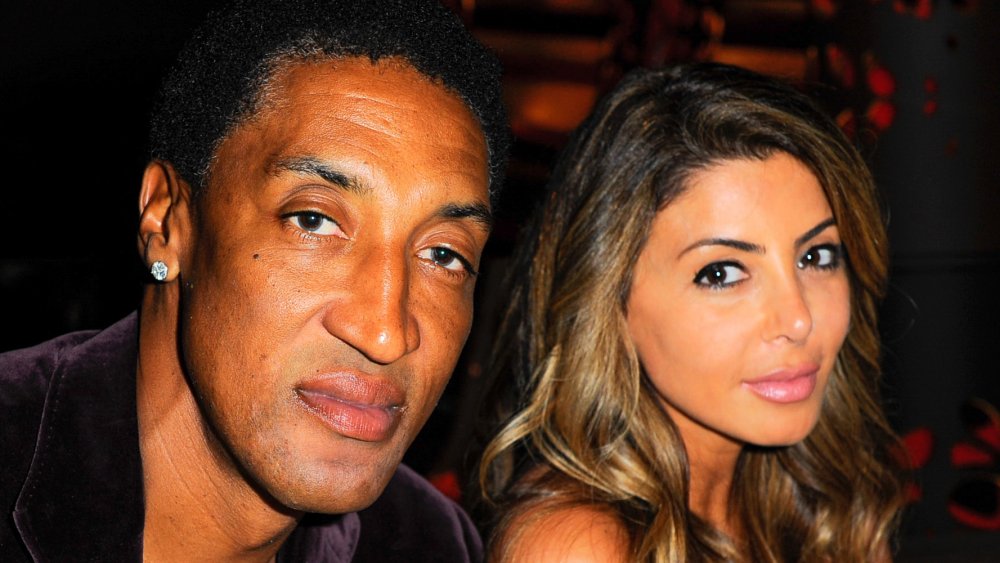 Sergi Alexander/Getty Images
Everyone is talking about the Chicago Bulls because of the 10-part ESPN documentary, The Last Dance. A majority of the second episode focused on how Scottie Pippen was underpaid. Scottie's soon-to-be-ex-wife, Larsa Pippen, wasn't featured or even mentioned in the documentary, but she ended the salary-related pity party with one single tweet. She posted a screenshot that claimed Scottie's career earnings totaled $109,192,430 and that he pulled in $20 million more than Michael Jordan. Larsa wrote: "Thx for your concern Scottie did ok #TheLastDance." 
Was that sincerity or sarcasm? It's hard to say. The dynamic between these two has been more than a bit confusing over the years. The pair started dating in 1995, married in 1997, and share four children together. In 2016, Us Weekly reported that Scottie filed for divorce, but in 2017, TMZ reported that the duo was working on the relationship. A 14-carat diamond ring from Scottie signaled that the reconciliation was going well, but then in 2018, Larsa filed for divorce.
According to People, Larsa cited "irreconcilable differences," but the rumor mill had a lot to say about it. Sources claimed that Larsa cheated on her man with rapper Future, something that he seemingly alluded to in a rap verse, according to BET. At the time of this writing, Larsa and Scottie are still legally married, but when she chimed in about the baller's bottom line, the couple's stormy history became big news again. Let's take a closer look at the untold truth of Larsa Pippen.
Larsa Pippen denies cheating on Scottie Pippen with Future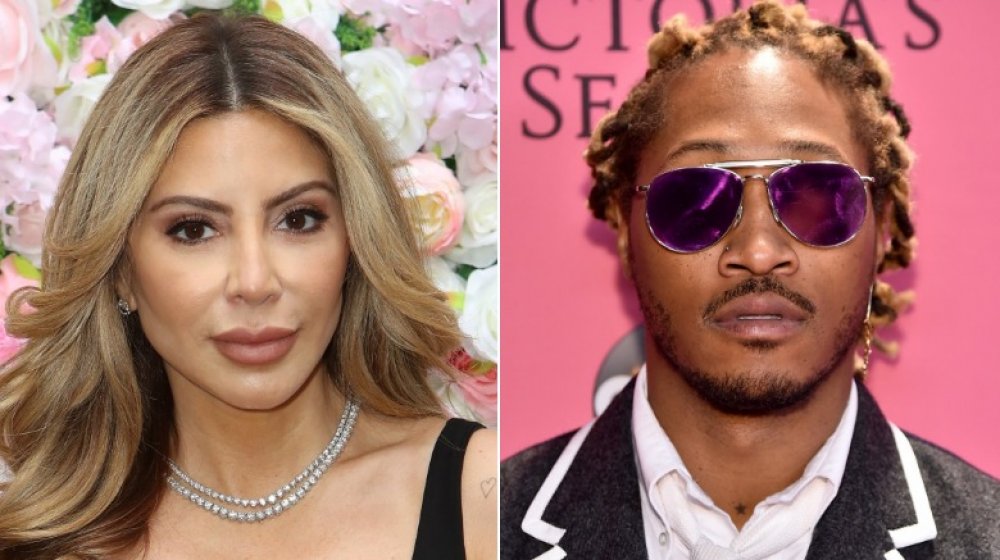 Ari Perilstein, Theo Wargo/Getty Images
That wasn't the first time Larsa Pippen shut down critics. Scottie Pippen's wife apparently clapped back at claims that she cheated with rapper Future. According to Hollywood Life, Larsa tweeted (then deleted): "I was married for 20 years, I did everything for him and my family. People change and that's what really happened. Most people can't even imagine being in a relationship a week so I know it's beyond imagination. Cheating wasn't the problem."
In 2018, Larsa also addressed cheating accusations on social media. "I'll take a beating publicly ppl saying I cheated when believe me it wasn't like that," she said on Instagram (via Hollywood Life). She said she "cried oceans" over Scottie. "I would do anything for him. Ppl saying I'm a gold digger is insane I don't care about money and I've had it my whole life. I spent my bday, New Year's Eve, Times when I needed him alone. At some point i decided I have to live my truth and here I am."
Larsa's "truth" includes spending time with family and booking reality TV appearances. She starred in The Real Housewives of Miami and is now Kim Kardashian's close confidant on Keeping Up with the Kardashians. While Larsa is well-known for her relationships with famous people, she has curated her own loyal following of some 1.9 million people on Instagram, so this probably isn't the last we've heard from her as Scottie's basketball history makes headlines again.
Larsa Pippen told the Kardashians about Tristan Thompson and Jordyn Woods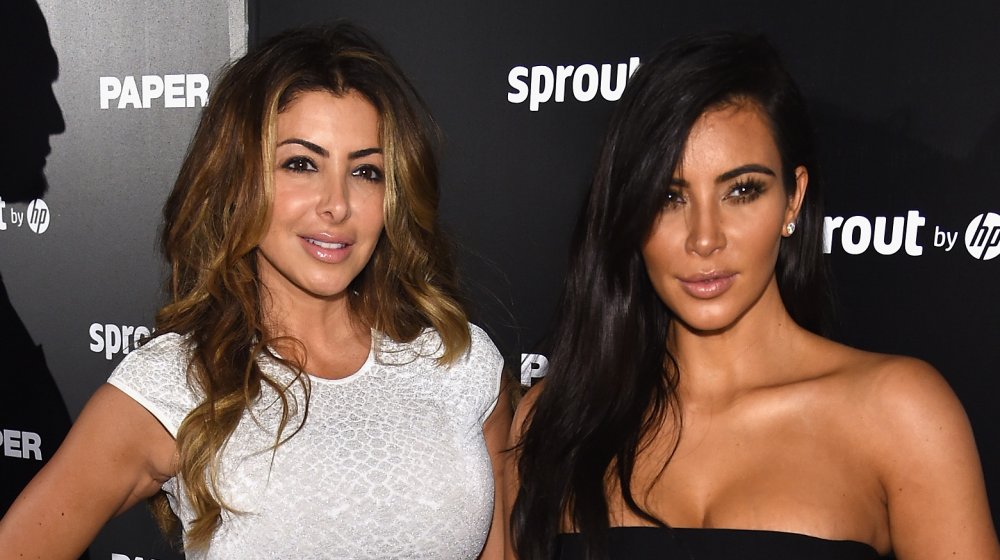 Dimitrios Kambouris/Getty Images
Larsa Pippen is such a Kardashian family insider that she actually found out some major news before they did. Larsa first told Kim Kardashian about rumors of Tristan Thompson cheating on Khloé Kardashian with Jordyn Woods back in February 2019.
In a phone call that was recapped on a 2019 Keeping Up With the Kardashians episode, Larsa told Kim a reporter approached her with the news that Woods and Thompson were "making out" and she stayed at his home until 7 a.m. In an interview on the podcast Hollywood Unlocked [Uncensored], Larsa said Kim didn't initially believe the rumor, but Kourtney did. Larsa explained (via Page Six), "There were other situations where [Jordyn and Tristan] were in the same room together, and it was like a weird feeling, and Kourtney was in that room." It's unclear why Larsa didn't just call Khloé, but maybe she wanted Kim and Kourtney's opinions first.
No good deed goes unpunished, though. Larsa caught some heat for her involvement in the media firestorm. In a comment thread on Hollywood Unlocked's Instagram, someone called her a "spotlight seeking groupie" for talking to media outlets about the incident. In response, Larsa wrote, "Actually babe I'm the one who [tried] to stop the stories by telling my friends what was going down. They also have called me told me things about my situation and that's what friends do!!!"
So, there you have it — Larsa is loyal to Scottie and her friends.