Why The Kardashians Stopped Following Larsa Pippen On Social Media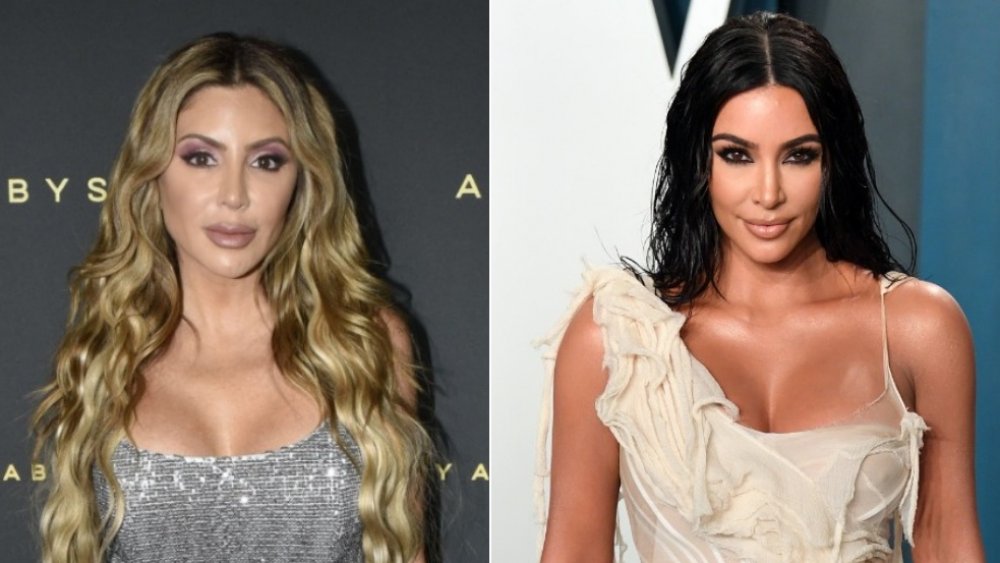 Vivien Killilea, Karwai Tang/Getty Images
Larsa Pippen and the Kardashians were tight for a while, but now there are theories about a falling out. The drama all started in July 2020, when Kardashian fans noticed that Larsa, the former wife of NBA legend Scottie Pippen, was unfollowed on Instagram by Kourtney Kardashian, Khloe Kardashian, and best friend Kim Kardashian, according to Hollywood Life.
There's been speculation that this issue has connections to Kim's husband, Kanye West, who sent a flurry of tweets on July 21, 2020, all of which has since deleted, Billboard noted. One of the tweets referenced Larsa alongside a thinking emoji, but West didn't say anything more. In the aftermath of the tweet spree, we're wondering if something went down between the Kardashian family and Larsa. Our curiosity only intensified when Larsa shared an Instagram statement addressing the drama, tweeting in part, "I Woke up this morning blessed and see that everybody is focused on who I am following and who I am not following on social media."
Is there bad blood, though? Maybe. However, a source told The Daily Mail that Kim never actually followed Larsa on Instagram. That's because Kim doesn't follow all of her closest friends, one of them being Larsa. Hmm.
Now that we've recapped the drama, let's take a look at what else Larsa had to say about the speculation.
Larsa Pippen isn't focused on the drama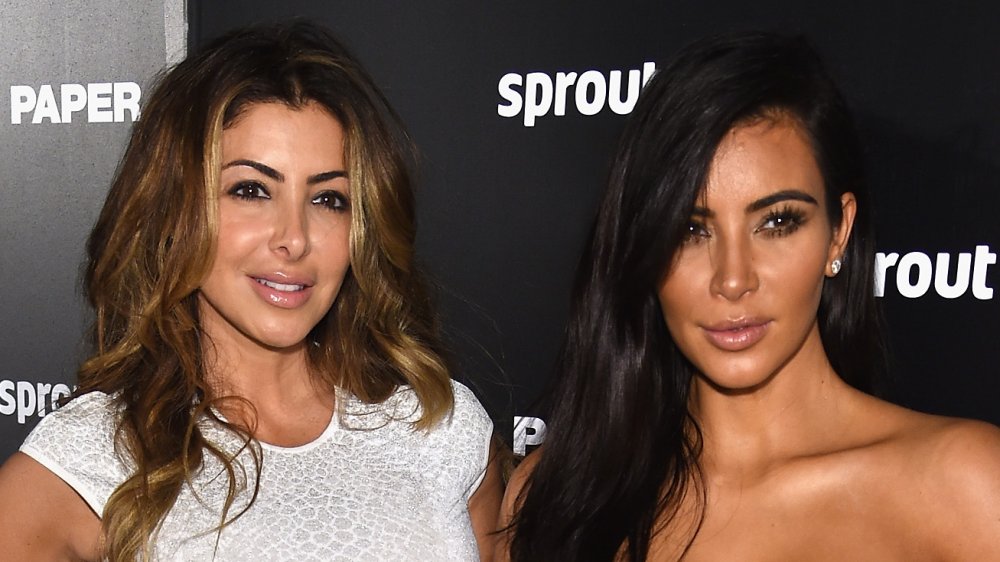 Dimitrios Kambouris/Getty Images
Larsa Pippen has been a frequent guest on Keeping Up With the Kardashians, as well as a constant star on the Kardashian family members' Instagrams. When speculation started bubbling up about Kim, Khloe, and Kourtney Kardashian all unfollowing Larsa on Instagram, some fans thought Larsa had deleted old pictures with the fam, according to Cosmopolitan. However, Cosmo dredged up this November 2019 photo of Kourtney and Larsa to debunk that rumor.
Still, it seems like something went down between Larsa and the Kardashians in light of the unfollows. On July 22, 2020, just one day after Kanye West's Twitter marathon (where he mentioned Larsa), the Real Housewives of Miami alum tweeted her own message that seemingly acknowledged the matter. "I am focused on my children, my new fitness brand Larsapippenfitness, and my relationships in real life." And in a follow-up tweet, she stated, "Praying that everybody finds peace in their own lives and focus on what brings THEM happiness."
What actually happened between the Kardashians and Larsa is still a bit of a mystery, as well as whether or not it has anything to do with Kanye and his current situation. But knowing how open the reality-TV family tends to be, we may eventually find out what went wrong in this friendship on KUWTK.