Lindsay Lohan's New Movie Role Has Twitter In A Frenzy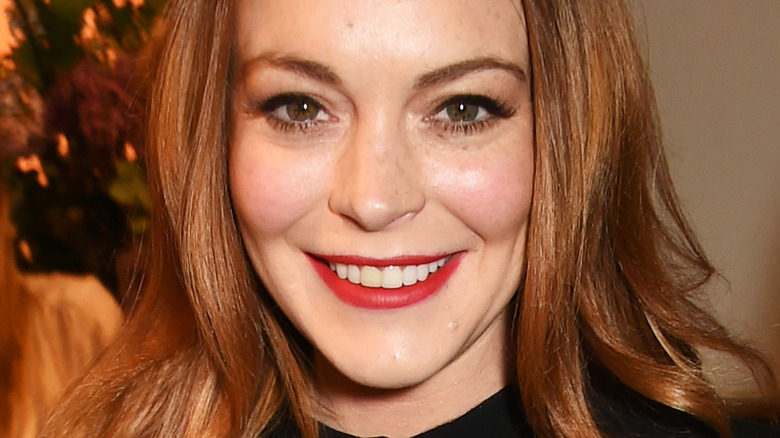 David M. Benett/Getty Images
It's been a minute since Lindsay Lohan has graced us with a new film project. The troubled star got her big break as a child actor when she landed the role of Halle (and Annie) in the twin-centered classic comedy, "Parent Trap." Lohan became a teenage superstar and, with that, inherited all the bad parts of fame. Though she went on to star in more great films like "Freaky Friday," and, of course, "Mean Girls," the star has famously spent time in and out of rehabilitation clinics and has even been arrested for DUI's and more, per E! News. 
After a few attempts at revamping her image, Lohan went off the grid. She relocated to Dubai and popped up now and then with a weird new accent. Then, she made her big comeback in 2019 when she blessed the world with her admittedly bizarre-seeming MTV reality show, "Lindsay Lohan's Beach Club." Cameras followed Lohan's attempts to control her (attractive, yet) poorly behaved staff's antics at her Mykonos, Greece-based resort. It was a choice, but we were happy to see her again.
Now, it looks like we're about to be seeing a lot more of her. Lohan just landed a big role in a new Netflix film. Read on for what we know so far.
Lindsay Lohan's new role sounds exciting, yet familiar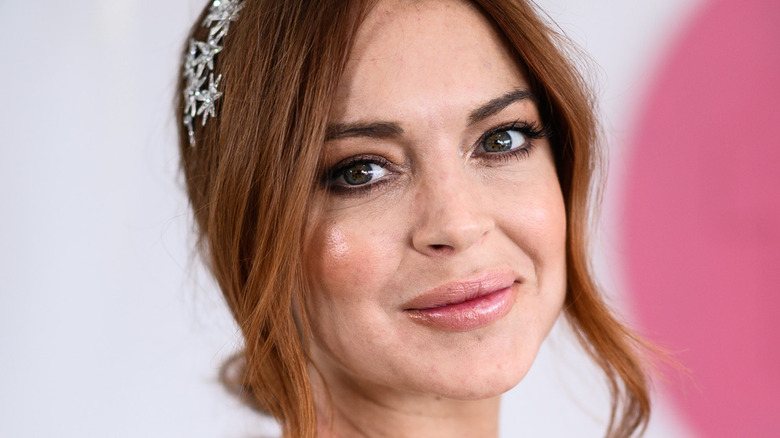 James Gourley/Getty Images
Twitter went wild on May 24 when Netflix announced that Lindsay Lohan was signed on to, yup, star in a new feature film. "Lindsay Lohan will star in a new romantic comedy about a newly engaged and spoiled hotel heiress who finds herself in the care of a handsome, blue-collar lodge owner and his precocious daughter after getting total amnesia in a skiing accident," the streaming giant tweeted. An announcement, or an entire synopsis? Who cares? We're intrigued!
Lohan fans were predictably thrilled by the surprise news. "If there's one thing America loves is a comeback story, so I hope this marks the return of Lindsay Lohan as an A list ACTRESS!," tweeted one fan. "Personally I can't wait to watch the Lindsay Lohan movie, and I hope it's awesome," wrote another. "Jennifer Lopez and Ben Affleck are back now Lindsay Lohan is back to acting.. it's feels like the early 2000's is back," wrote a third. 
Meanwhile, some fans were more skeptical of the news, and were quick to point out the film's plot similarities to the 1987 film "Overboard" starring Goldie Hawn (which also involves a wealthy protagonist and amnesia). "Didn't they already remake Overboard?" tweeted one fan. "So Overboard. She'll star in Overboard," another responded to the Netflix tweet. To be fair, the plots are similar, but as one fan put it, "It can't be Overboard, they're on land." You can't argue with that logic!