The True Meaning Behind 'Single Saturday Night' By Cole Swindell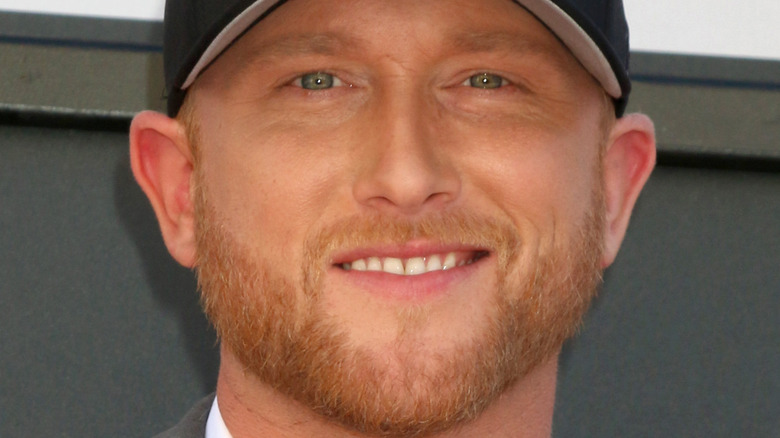 Shutterstock
There's a silver lining to every cloud, and one bright spot to come from the pandemic might just be the resurgence of upbeat country tunes. From Lady A's "Champagne Night" to Luke Bryan's "One Margarita" and Miranda Lambert's fun-loving "Tequila Does," it seems that country music is bursting with feel-good tunes. 
Speaking to Sounds Like Nashville in 2020, lead singer of Lady A, Hillary Scott, explained how "Champagne Night" evolved to meet fan expectations. "We started the process of the song over the winter in a very different time and headspace," she said. "But now, with everything going on, it's almost like that little dose of exactly what I need right now — a light and fun little reminder to enjoy the simpler moments."
And "Champagne Night" is just one of many songs to promise a rollicking good time. Similarly, country star Cole Swindell released his hit "Single Saturday Night" on May 22, 2020, in hopes that "its fun concept would be a boost during an uncertain time" (via Song Facts). The hugely positive fan reception prompted Swindell to release it as a single soon afterwards, and thus, an epic summer smash was born. As of this writing, "Single Saturday Night" is charting on Billboard's Hot 100 list, so this may be the song you need to kick off your Memorial Day weekend in style! Let's take a closer look at the true meaning behind the hit.
'Single Saturday Night' tells the story of life changing in one night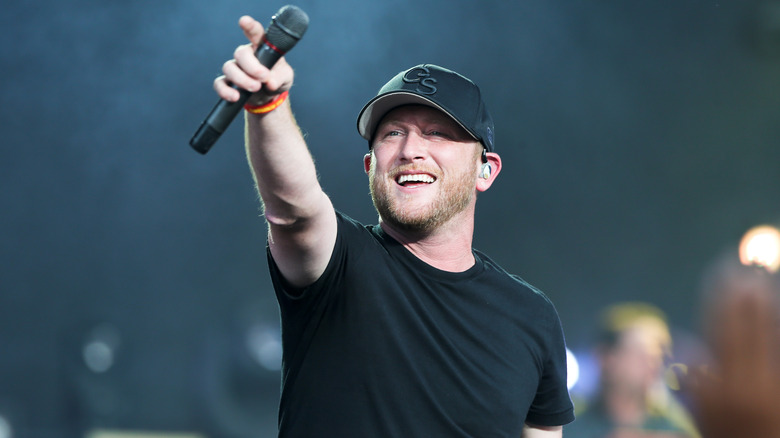 Shutterstock
"Single Saturday Night" tells the story of a man who's having a typical night out at a bar with his buddies, when he meets a girl and his life changes. According to Song Facts, Cole Swindell knew he wanted to record this song almost as soon as songwriters Ashley Gorley, Michael Hardy, and Mark Holman sent him the track. In part, this was because of the song's up-tempo beat, but it was also because of the clever songwriting. 
"As for the line about the White Claw [pretty red lips, working on a White Claw] ... I'd never heard that in a song," Swindell explained to CMT. "It's cool to see the way Hardy thinks about things and the way he words them." Not only that, but the hitmaker fell in love with the story behind the song. "It goes from walking out of church holding hands, to picking out [a church] to get married," he told Entertainment Tonight. "To me, country music ... tends to tell a story," he said, adding that this story gives him "chills" (in a good way)!
But, while forever might not appear in a bar for everyone, the country star believes that everyone can enjoy the song — and that's a huge part of its appeal. "Whether you've had your last single Saturday night or you're still looking for it, whatever side you're on, everybody can enjoy it," Swindell shared with CMT. Cheers to that!