Inside Jacques Pepin's Health Struggles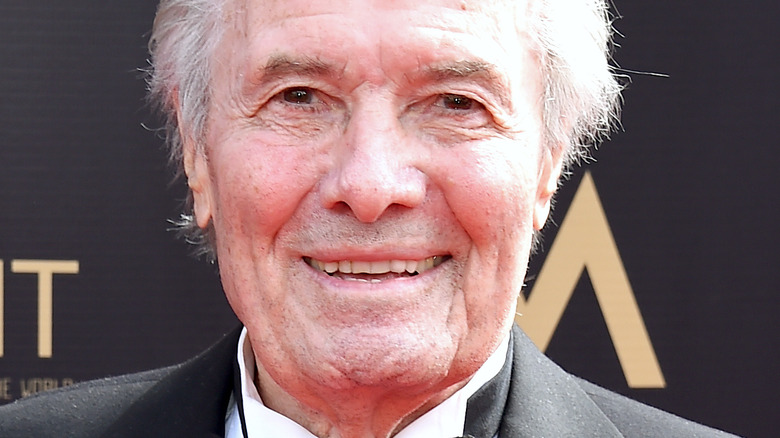 Gregg Deguire/Getty Images
Jacques Pépin is one of America's most celebrated chefs, as he introduced French cooking to the masses alongside late friend and collaborator Julia Child. Child, who would have been 107 at the time of this writing, sadly died from kidney failure back in 2004 — but Pépin has also faced his own devastating health struggles. The French native, who turns 86 this year, will be celebrating his second birthday without his wife of 54 years, Gloria. 
The New Yorker, who met Pépin while skiing, died "peacefully" at their Connecticut home on December 5, 2020. An official statement posted to Instagram read: "We are overcome with grief, but Gloria was a fighter: a strong, resilient, 'spill-no-tears' woman. She would no doubt urge us to get on with living our lives and continue to do the work we were meant to do." 
Gloria was such a "strong" and dedicated partner that "she nursed Jacques back to health" after his station wagon horrifically crashed into a telephone box back in 1974. At the time, Pépin told The Washington Post he not only beat death, but also life in a wheelchair. "I wasn't supposed to live. I wasn't supposed to walk. But here I am." The Frenchman was driving quickly along country roads to the popular ski destination, the New York Catskills, when a deer jumped out, which caused him to swerve. "I hit a telephone pole. I had 12 fractures. I broke my back. My pelvis. My leg, arm, shoulder. ... I'm screwed up," he explained to Town & Country. 
Despite his brush with death, Pépin has experienced more health setbacks in his older age. 
Jacques Pepin has previously suffered from a stroke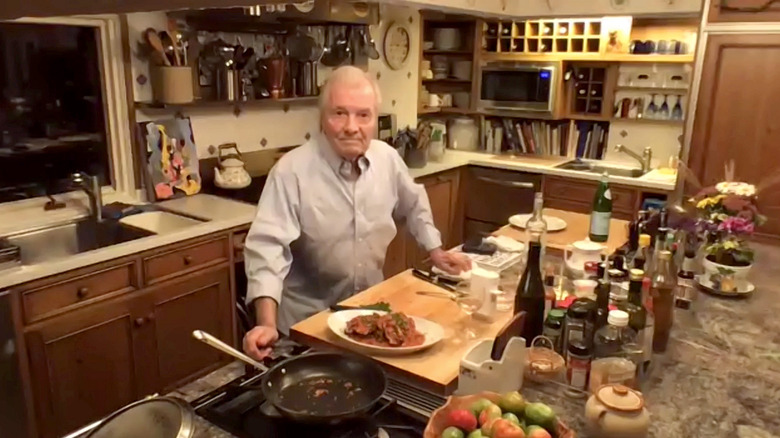 Getty Images/Getty Images
While Jacques Pépin has been a frequent face on television and social media, the man who appears to be fit as a fiddle suffered from a minor stroke back in 2015. Pépin was at his Connecticut home when he began displaying stroke symptoms and was consequently rushed to the hospital, per the Chicago Tribune. The stroke caused him to cancel a much-anticipated appearance and honorary dinner at the International Association of Culinary Professionals conference in Washington D.C. ahead of his 80th birthday. 
While Pépin could not make it to the event, his daughter Claudine Pépin told The Associated Press "he's not of the mind to cancel anything" — so instead, the chef called in via video chat. "Oh my god, he made soup this morning. I will do my best to lighten the load, but he's not of the mind to cancel anything. Honestly, he wanted to go to IACP. He's like, 'I'm talking. I can walk. Let's go.'" 
Since Pépin's minor health blip, little has been reported on his current state. However, if his social media updates are anything to go by, the Frenchman still has a lot on his plate. He not only recently released his cookbook "Quick and Simple," but he also uploaded nearly 200 three-minute instructional cooking videos to Instagram since the start of the pandemic, per WBUR. "People look at [the videos] and thank me for helping them, and that's very rewarding in many ways," Pépin told Food52. It certainly seems as if the visionary French chef has a lot more béarnaise sauce recipes to offer up for the generations!