Takuma Sato's Net Worth: How Much Is The IndyCar Racer Worth?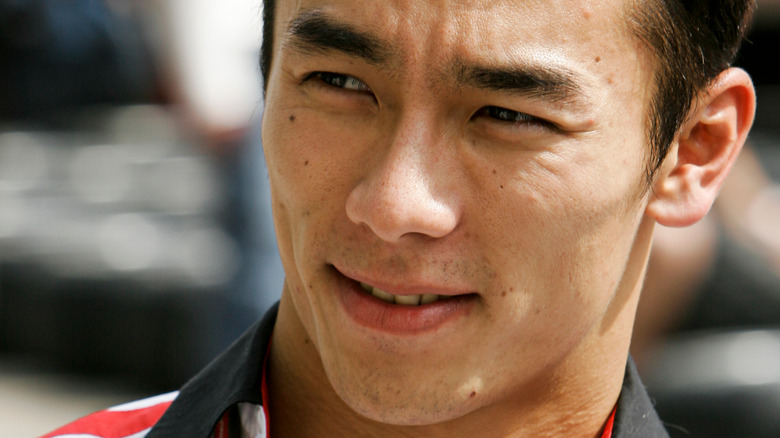 Shutterstock
IndyCar racer Takuma Sato is not one to be messed with on the track — he's "the first Japanese driver to win an Indy car race," per IndyCar.com, and is quite familiar with the Indy 500 winner's podium, winning six times in his career.
Sato took home the Borg-Warner trophy in April, one of racing's most prestigious awards. He gushed over the trophy on Twitter, writing, "I'm honored to received such an incredible trophy again. The Baby Borg is one of the most beautiful and prestigious trophies. Thank you to @BorgTrophy once again for giving me such an opportunity to share this great tradition and history."
Sato said racing was highly regarded in Japanese culture. "Generally speaking, Japanese fans get very majestic and royal about racing. I've seen so many fans fly over from Japan to the States just to see a race just for the weekend," Sato said in 2018, per IndyCar.com, with a stack of "gifts from Japanese fans," as the outlet wrote, behind him. "They have to request a day off from work before they leave and the Monday after the race to travel back. That's a great deal of commitment. It's not cheap, either, but they come." One might think a driver with a racing career as impressive as Sato's would have a massive net worth. So, does he? Keep reading for more details.
Takuma Sato has amassed a small fortune, but lives somewhere interesting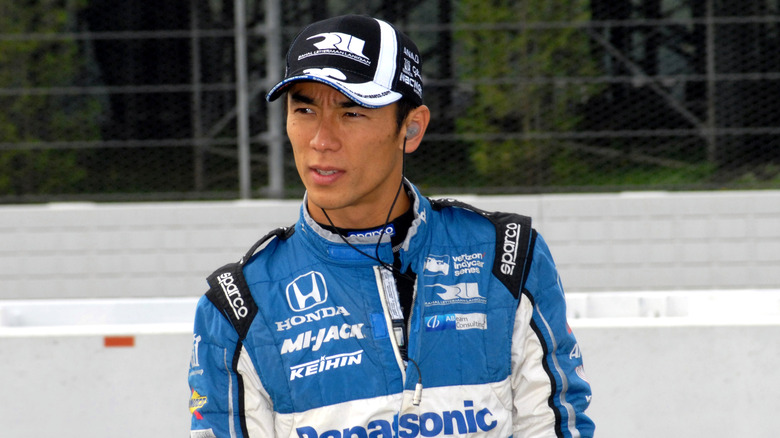 Shutterstock
IndyCar racer Takuma Sato has been tearing up the track for 12 years and has estimated career earnings of $7.9 million so far, according to Racing Reference. Since 2017, he's taken home more than $4.5 million in prize money since winning the Indy 500 twice, per The New York Times. In August 2020, Soto earned $1.3 million for his Indy 500 win, according to IndyStar.com. The "purse" should've been $15 million, but was only $7.5 million due to low ticket revenue stemming from the coronavirus pandemic.
Sato has sponsorships with Digital Ally and PeopleReady, per Racer.com, but there was a time when securing a sponsor wasn't so easy. As he told Auto Motor and Sport in 2012 (via AutoEvolution.com), "I have my money. My management has worked feverishly to find sponsors. When you are talking about the sums that are applicable for Formula One, only large companies are relevant and their decisions are not made quickly. I can only hope that time does not run away from me." 
Sato might have a big ol' bank account, but he spends his money wisely and lives in Steve and Sue Fusek's Indianapolis, Ind. home, according to WTHR. Steve has a "long history in racing" and welcomed Sato in 2009, eventually becoming his business manager. Sato seems to love living upstairs, saying, "The one thing for sure is U.S. houses are too big for Japanese. Thank you for the one bedroom."