How Much Is Lindsay Lohan Worth?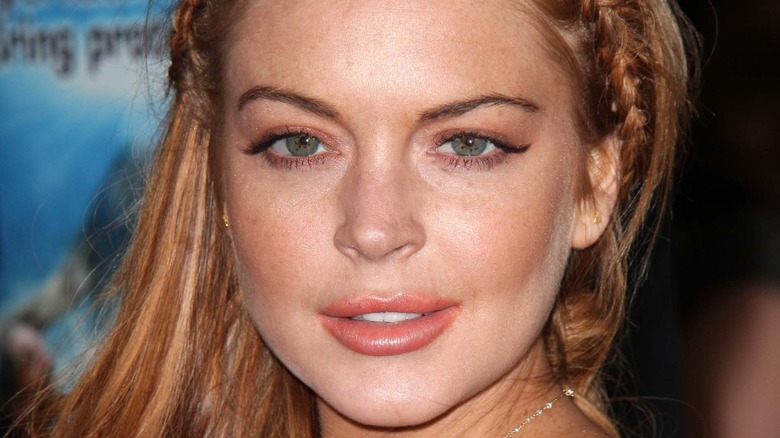 Shutterstock
Lindsay Lohan is easily one of the most famous faces in Hollywood, and her name has been in the headlines for plenty of reasons (both good and bad). According to IMDb, Lohan's career began in 1995 on "Sesame Street." Before that, she also appeared as a trick-or-treater on "David Letterman" in 1992. Of course, one of her most famous roles was in "The Parent Trap," where she played the roles of both Hallie Parker and Annie James ... and we're not going to lie, we thought she was a legit twin for a while.
Lohan's career has come with plenty of setbacks, including some very public money issues that were made known in 2012. According to TMZ, the IRS seized Lohan's bank accounts to make up for a mound of taxes that she owed. For 2009 and 2010 alone, Lohan owed $233,904 in back taxes. She also reportedly owed even more money for taxes in 2011. Charlie Sheen starred with Lohan in "Scary Movie 5" and generously gave his co-star a $100,000 check to go toward her deficit.
At the time, Business Insider reported that Lohan earned around $2 million in 2012, but that still wasn't enough to cover all taxes owed — yikes. TMZ also reported that the situation put Lohan "in full-on panic mode about her financial situation, and is desperately trying to make some cash to get out of the red." Keep scrolling for details on Lohan's current financial state.
Inside Lindsay Lohan's fortune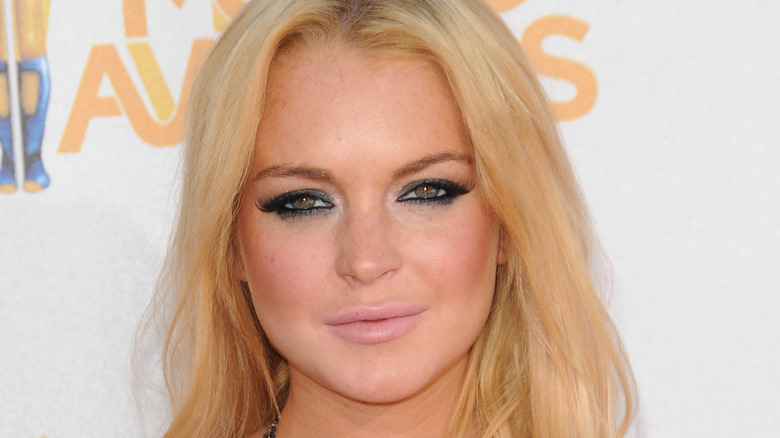 Shutterstock
Though she has starred in some of the most iconic movies like "Mean Girls" and "Freaky Friday," Lindsay Lohan does not have a net worth that is as high as one would imagine. According to Celebrity Net Worth, Lohan's fortune is valued at around $800,000, which is basically nothing in Tinseltown.
During her movie career, Lohan earned an estimated $28 million, with her most enviable stretch coming in 2005-2007. The actor netted $7.5 million for three different films during that period, including "Herbie Fully Loaded," "Georgia Rule," and "Just My Luck." In addition to an acting career, Lohan also released an album titled "Speak" in December 2004. Surprisingly, it climbed up to number four on the charts. Lohan also earned $1 million to pose in Playboy.
The redhead has since left California and is currently a resident of Dubai. "There's a certain calmness that I find [in Dubai]. There's no paparazzi, no cameras; that's a big deal for me," she shared with W Magazine in 2018. When she did call California home, she lived like a Hollywood A-lister. Following a stint in rehab in 2011, PopSugar reported that the actor rented a sweet pad in Venice Beach for $7,100 a month.
Lohan also once owned a home in the celebrity-filled Hollywood Hills. According to Los Angeles Times, the property came back on the market for $2.8 million in 2018. Other famous names that once lived in the abode include Liza Minnelli and Dianna Agron.