The Real Meaning Behind 'Momma's House' By Dustin Lynch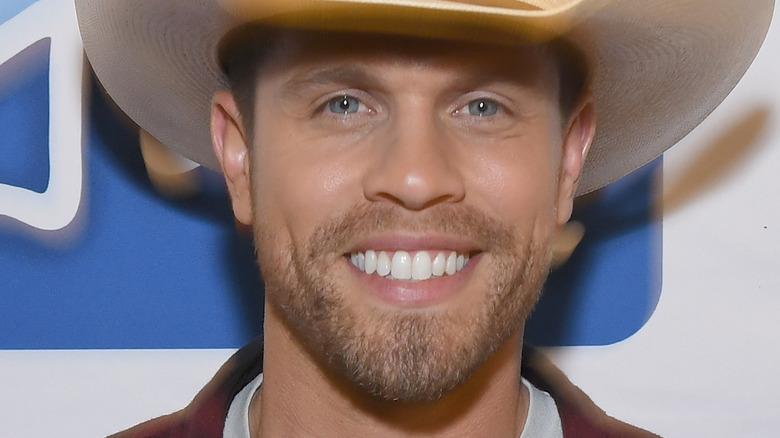 Jason Kempin/Getty Images
Country music is chock full of breakup songs. As much as country superstars like to sing about the joys of falling in love and walking down the aisle, they've also released some of the most iconic songs in music history about breaking up, getting even, and moving on. From revenge anthems like Carrie Underwood's "Before He Cheats" to reflective ballads like "The Story of Us" by Taylor Swift, to old classics like Rhett Akins' "That Ain't My Truck," country is there for anyone who's healing from a broken heart, and is feeling it from their ten-gallon hat down to their boots. 
Interestingly, plenty of these classics deal with heartbreak in unconventional ways (we're looking at you, Carrie!). And Dustin Lynch is another star to bare his soul and sing of a love gone bad in a particularly ... unique circumstance. In January 2020, Lynch released his album "Tullahoma," which features a collection of tracks dedicated to the small town in Tennessee where he grew up. Naturally, there's a track on "Tullahoma" that deals with a high school breakup called "Momma's House" — and it seems to be inspired by his own experience. Here's a closer look.
'Momma's House' is an explosive breakup anthem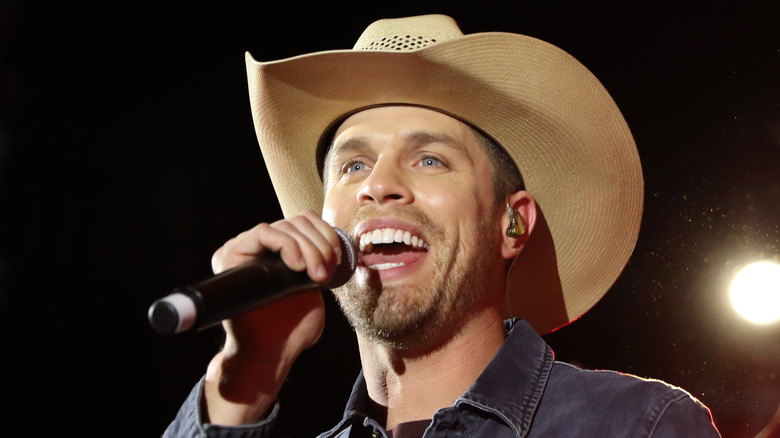 Leah Puttkammer/Getty Images
Dustin Lynch's "Momma's House" might make listeners think warm and cozy thoughts from its title, but the lyrics are pretty fiery ... pun intended. According to Song Facts, "Momma's House" details the aftermath of a breakup that's so painful it "tarnishes the image of his [Lynch's] small hometown." That's when he contemplates burning down the town, but something stops him. "Baby, I'd burn this whole town down / If it wasn't for my momma's house," he sings.
Though the song was written by Dylan Schneider, Michael Lotten, Rodney Clawson and Justin Wilson (via Song Facts), it deeply resonated with Lynch. "My grandparents are high school sweethearts, my parents are high school sweethearts, my sister married her high school sweetheart," he explained to ABC News Radio. "So whenever my high school sweetheart didn't work out, it was such a shock." He added, "And I felt that emotion." 
As with many other country songs, "Momma's House" ties into the narrative of Lynch's larger "Tullahoma" album, which gives fans a look at who he is through his past experiences. "It's kind of about being that kid and learning all those things," the singer explained in a press release, per The Boot. No doubt many can relate to the story of painful first love, but let's hope no one has burned down their hometown as a result!