What Angelina Jolie Just Claimed About Her Divorce From Brad Pitt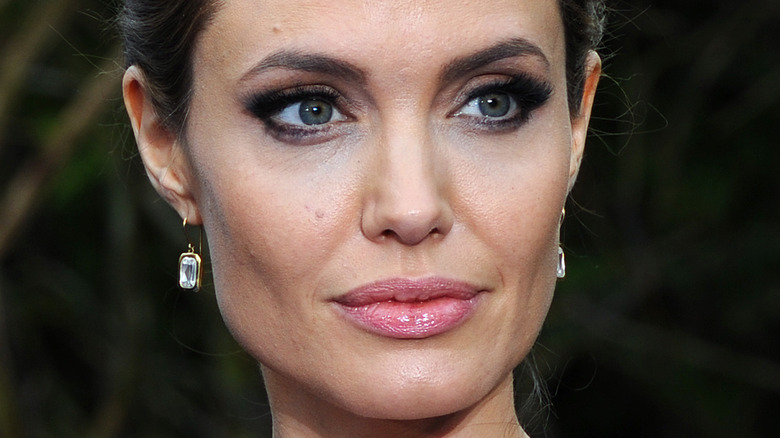 Anthony Harvey/Getty Images
Angelina Jolie and Brad Pitt's extended divorce proceedings have officially lasted longer than their marriage. And Jolie clearly isn't happy about how the trial is going, since she has now criticized the judge for how he is handling the custody battle over their children.
As The Guardian reported, Jolie first asked for a divorce in 2016, only two years after the Hollywood couple had finally married. The shocking split came shortly after an incident during a private flight from France, in which Pitt was allegedly physically abusive to his son, who was 15 at the time. Although child welfare officials and the FBI dropped their investigations against the star, both actors were legally declared single in 2019 as their custody battle raged on.
The pair hired a private judge, John Ouderkirk, in order to keep their personal and financial details away from the public eye, per AP News. But Jolie has since tried to disqualify Judge Ouderkirk after finding out about his business relationship with one of Pitt's attorneys, which he "failed to disclose." The actor raised questions about his suitability, arguing that the trial couldn't be unbiased.
And according to documents obtained by AP News, Jolie has now claimed that the judge won't allow her and Pitt's children to testify in court. In a court filing, she argued that Judge Ouderkirk had denied her "a fair trial," refusing to hear evidence that is "relevant to the children's health, safety, and welfare" and "critical to making her case."
Angelina Jolie slammed the judge for refusing to listen to her kids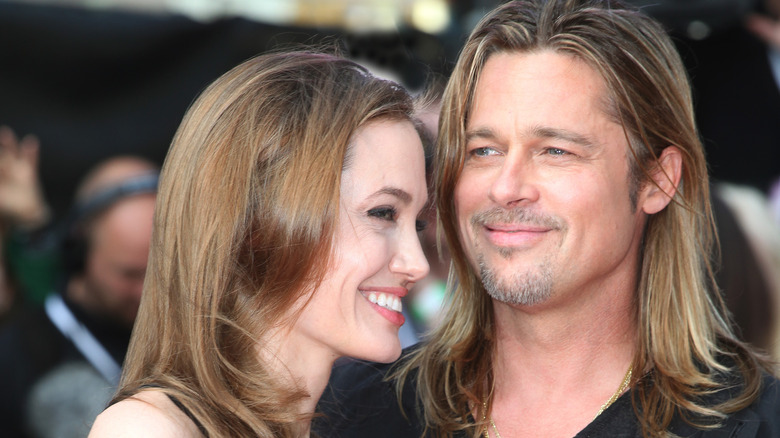 Shutterstock
Three of Angelina Jolie and Brad Pitt's children are allowed by California law to testify if they want to, per AP News: 17-year-old Pax, 16-year-old Zahara, and 14-year-old Shiloh. But according to her filing, Judge Ouderkirk has "refused to hear the minor teenagers' input as to their experiences, needs, or wishes as to their custody fate."
The "Mr. and Mrs. Smith" star also pointed out that Judge Ouderkirk "has failed to adequately consider" a specific clause in the California courts code, which, according to Jolie, is relevant to this case. The code declares that it is "detrimental to the best interest of the child" to award "sole or joint" custody to anyone who has a record of domestic violence. According to AP News, her lawyers submitted extra information about the domestic violence claims in March, although it hasn't been released to the public.
Pitt's legal team responded by stating that Judge Ouderkirk "has conducted an extensive proceeding over the past six months in a thorough, fair manner and reached a tentative ruling and order after hearing from experts and percipient witnesses." They added that the judge found Jolie's testimony "lacked credibility in many important areas, and the existing custody order between the parties must be modified, per Mr. Pitt's request, in the best interests of the children."
Their filing concluded that Jolie's objections would "work grave harm upon the children, who will be further denied permanence and stability."
If you or someone you know is dealing with domestic abuse, you can call the National Domestic Violence Hotline at 1−800−799−7233. You can also find more information, resources, and support at their website.