The Truth About Takuma Sato's Wife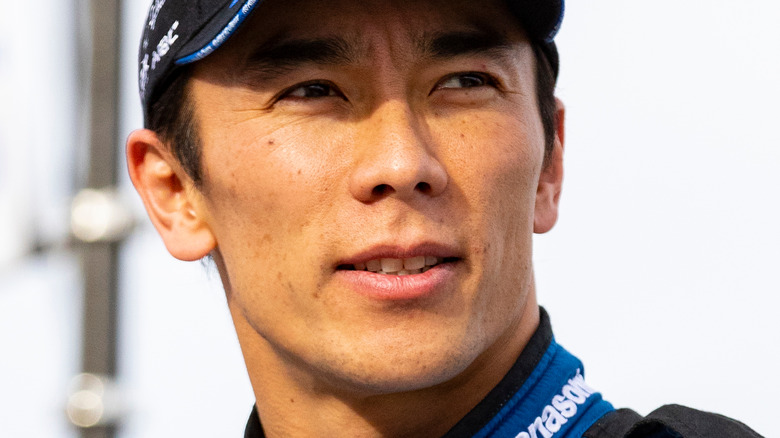 Shutterstock
Takuma Sato is one of the most accomplished IndyCar racers of all time — he won the 2020 Indy 500 and "was the first Japanese driver to win an Indy car race," per IndyCar.com. He's also won the race six times throughout his career, so it's safe to say he's not lacking in talent. 
Because Sato celebrated his second Indy 500 win in August 2020 in an empty racetrack due to the coronavirus pandemic, he's getting a special honor this year, according to the Associated Press. To give Sato the recognition he missed last year, he'll get a special shout-out during driver introductions and hopefully, plenty of cheers from the 135,000 fans in attendance. Sato will also give an interview live in front of the crowd, which will definitely fuel excitement for the race. Sato's ultimate goal is to become the sixth driver to win back-to-back Indy 500s and it seems like he may accomplish this feat, this time to the roar of the crowd.
Sato has an interesting life outside of the racetrack. So if we've revved up your curiosity, keep reading for more details on his wife.
Takuma Sato's wife Chiharu Sato is a mother of two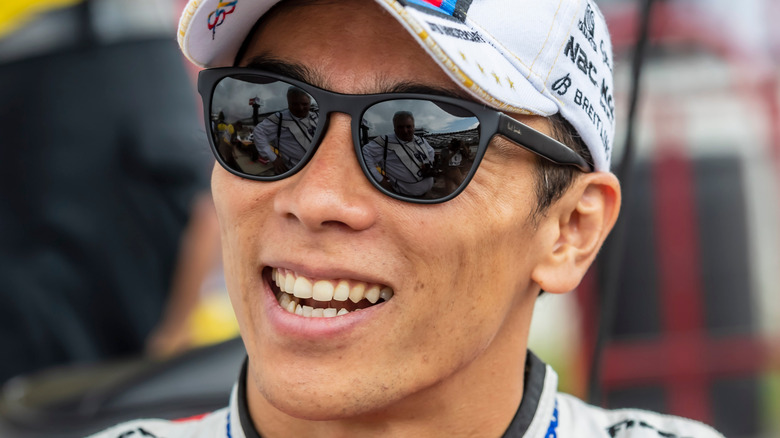 Shutterstock
When he's not winning on the racetrack, Takuma Sato is a happily married man to Chiharu Sato, according to Players GF. Takuma and Chiharu tied the knot in 2005, and share two children. Although she stays out of the public eye, it seems like Chiharu is a devoted mom to their kids.
Due to the coronavirus pandemic, Sato was in the United States preparing for racing season while his family lived in Europe, according to IndyCar.com. Although Sato went months without seeing his family in person, they were on hand to celebrate his second Indy 500 win in August 2020 with the help of modern technology. "Today, we connect through FaceTime and with the kids on iPad," Sato said at the time. "If we are busy, it might be once every three days. We are communicating and texting and updating each other. We just aren't physically together."
He continued, "I'm surprised my son and daughter are growing up so quickly, you can see them getting taller. I look forward to seeing them in the offseason. I'm happy they are keeping healthy and strong as well." "They were fortunate enough with the technology we have, they could follow along with the race with multiple monitors and time charts, they were able to enjoy the race," Sato added. "They were very happy. After the race, they sent me a video clip of them celebrating all over the place. They are happy."