Who Is Terry Crews' Wife, Rebecca King-Crews?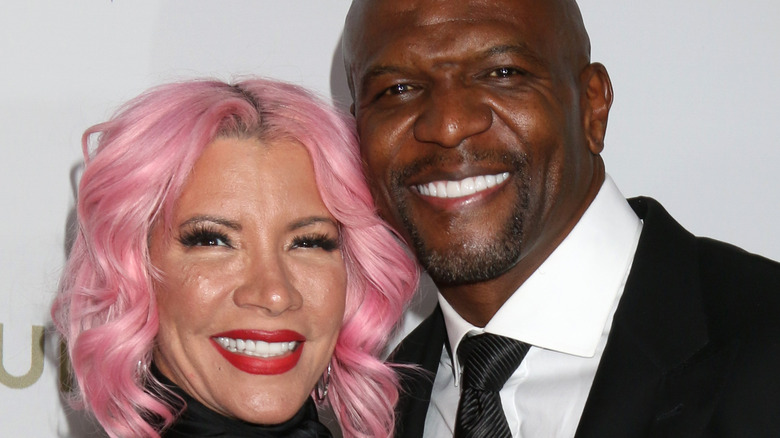 Shutterstock
Terry Crews has enjoyed a prolific acting career that came on the heels of playing in the NFL, and his wife, Rebecca King Crews, has been by his side the entire time. After meeting in college, the couple was married in 1990, per IMDb. That said, Terry had to win Rebecca over at first. "He almost got stuck in the friend zone. He was a little too nice," she told E! News in 2018.
The couple's marriage hit a severe rough patch in 2010 when Terry called Rebecca to come clean that he had been unfaithful. They documented this perilous time in their audiobook "Stronger Together: How Fame, Failure and Faith Transformed Our Lives," where they also gave tips on how to navigate difficulties in marriage.
After Terry confessed his infidelities, Rebecca planned on divorcing him. She was at a car dealership looking at a new car to start over when the car salesman changed her mind about the divorce. The salesman knew nothing about Rebecca's situation but discussed his own marriage. "He regrets to this day that he did not make it work with his wife," Rebecca told Page Six in April. Ultimately, Rebecca forgave Terry, and their marriage grew stronger. "When I talk about forgiveness, I'm not advocating for stupidity," she said in "Stronger Together" (via People).
Keep reading to find out how Terry Crews' wife has made a name for herself in showbusiness.
Rebecca King Crews is a singer who changed her name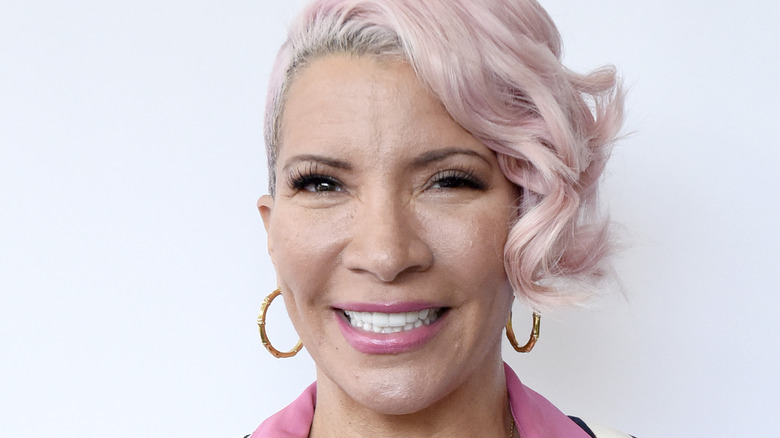 Vivien Killilea/Getty Images
Rebecca King Crews was raised in a musical family, with a mother who was a former opera singer, and that had an impact on her career path. Prior to meeting Terry Crews at college, Rebecca was a performer who enrolled in the theater program at school, per Salon Prive Magazine. Once Terry signed a contract in the NFL, Rebecca put her aspirations aside. "I finally made a quality decision to raise our children ... because his opportunities were bigger than mine at the time," she told the outlet in May.
Years later, Rebecca's choice to stay home to raise their five children led to her being on television, starring in their own reality show "The Family Crews." Eventually, Rebecca decided to pursue her dream of being a singer. "That all changed the day I [turned] 40. I woke up and a still, small voice said to me: 'It's time,'" she revealed to Celeb Mix in April.
Rebecca released a few independent singles, but she did not find success until she changed her stage name. "When I went behind the curtain of Regina Madre, I got my first two radio singles, not even the radio promoters knew that it was me," she told Celeb Mix. "Never Be the Same" was both one of her most successful and personal tracks, as it touched on the subject of Terry's infidelities. "[I]t's about the way in which betrayal changes us for good," she said.