RHOA: The Real Reason Why Kandi Burruss' Restaurant Was Temporarily Closed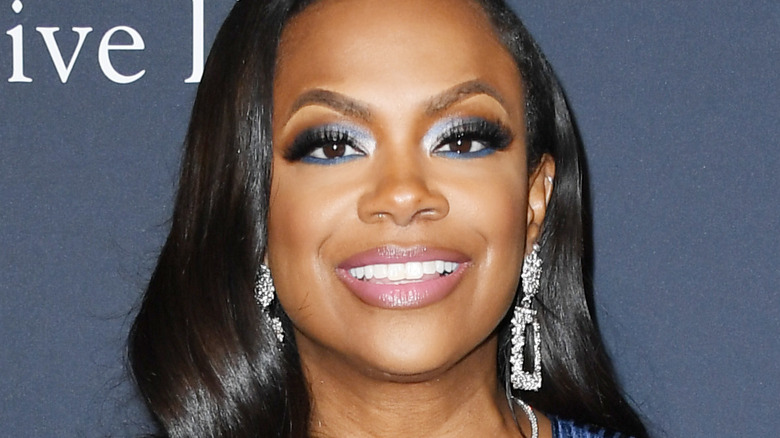 Jon Kopaloff/Getty Images
"Real Housewives of Atlanta" star Kandi Burruss has proved herself time after time that she is the boss who pays the costs. The former Xscape singer and songwriter has dabbled in several avenues of entrepreneurship as she builds her "Kandi Factory" empire. Aside from penning hits for artists such as TLC and Whitney Houston, Kandi operates several business ventures, including (but not limited to) Kandi Koated Beauty, TAGS Boutique, Raising Ace, and her successful sex toy line Bedroom Kandi. Kandi and her husband Todd Tucker own two restaurants, Old Lady Gang and Blaze Steak & Seafood. On top of that, she does it all as a mom of three and a wife.
As "RHOA" viewers saw in previous seasons, Kandi and Todd's journey to establishing a restaurant hasn't been a cake walk. There were a few bumps in the road in the process, which had once caused tension in their relationship. Still, however, the couple ended up being successful in opening Old Lady Gang in March 2017. As for Blaze Steak & Seafood, which opened in November 2020 (via Bravo), Kandi and Todd faced a few obstacles that forced them to temporarily close in May 2021.
Kandi Burruss and Todd Tucker's Blaze Steak & Seafood restaurant failed its health inspection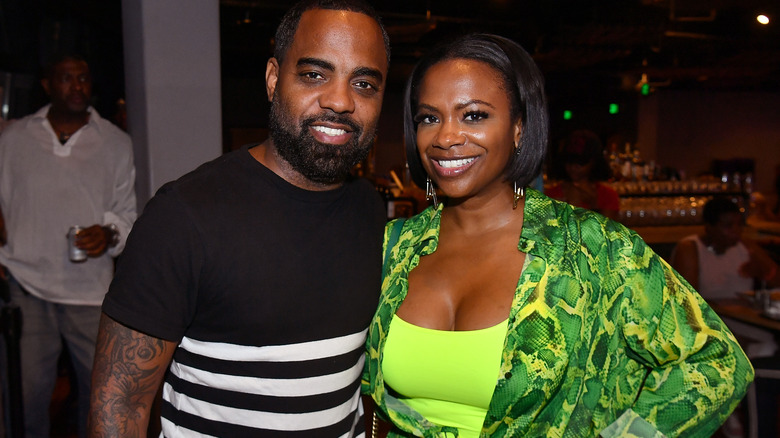 Paras Griffin/Getty Images
Going into the restaurant and hospitality business isn't for the weak; clearly, Kandi Burruss' and Todd Tucker know a thing or two about overcoming adversities that prevent business operations. Kandi and Todd's second restaurant Blaze Steak & Seafood was temporarily shut down in due to a failed health inspection, per Atlanta Journal-Constitution. 
According to reports obtained by both the publication and Radar Online, Georgia Department of Public Health inspectors found a number of health code violations upon their visit to the steakhouse on May 19. The first infraction noted was an employee handling both uncooked and cooked foods without washing their hands first. The report reads, "Food handler touched raw oysters and raw salmon and then proceeded to handle ready to eat leafy greens with the same gloves on improperly. Moving from raw food to ready-to-eat foods is a source of cross contamination."
The restaurant received multiple penalties, including a lack of procedures and supplies for sanitary emergencies, residue in ice makers and the lack of a consumer advisory on the menu for potentially raw or undercooked meat. No bugs or rodents were found on the premises. Unfortunately, their overall inspection score was a 55 and was advised to make necessary changes immediately. The restaurant was shut down immediately to fix these problems, but has since reopened as of this writing. A minor setback for these entrepreneurial lovers doesn't stand a chance!