How Many Grandchildren Does Dick Van Dyke Have?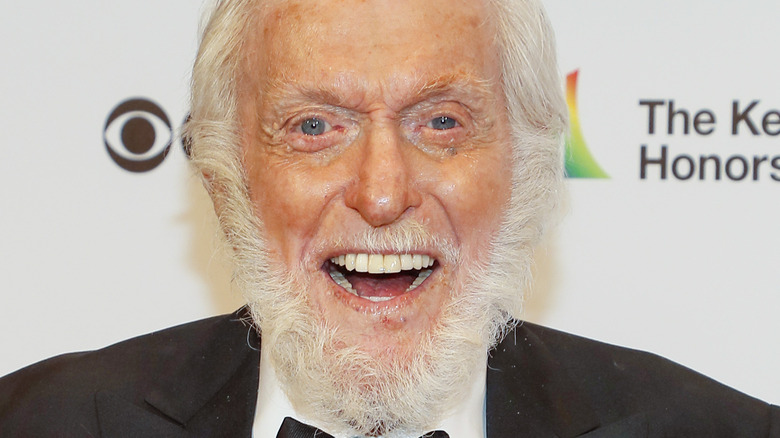 Paul Morigi/Getty Images
Legendary actor Dick Van Dyke has wowed audiences for over half a century. From "The Dick Van Dyke Show" to "Mary Poppins" (both the original and the 21st-century sequel!), Van Dyke has been a familiar face for generations. In fact, some may even say he felt like a father figure, and later a grandfather figure, to viewers. The Missouri native shot to stardom in 1957 via IMDb and went on to stun in "Chiddy Chiddy Bang Bang" and other classic films. 
As for his personal life, Van Dyke has been married twice; his first wife Margie Willett gave birth to their four children, Barry, Stacy, Carrie Beth, and Christian Van Dyke, before they divorced in 1984. Van Dyke went on to marry makeup artist Arlene Silver, who is 46 years his junior. "We don't feel the age gap," Van Dyke told The Guardian. "I'm emotionally immature and Arlene is very wise for her age, so we meet in the middle."
It seems Silver also seamlessly slide into the role of step-grandmother despite her younger age. The married couple is even great-grandparents! So how many grandchildren does Van Dyke have? Keep scrolling to find out!
Dick Van Dyke has four grandchildren that entered Hollywood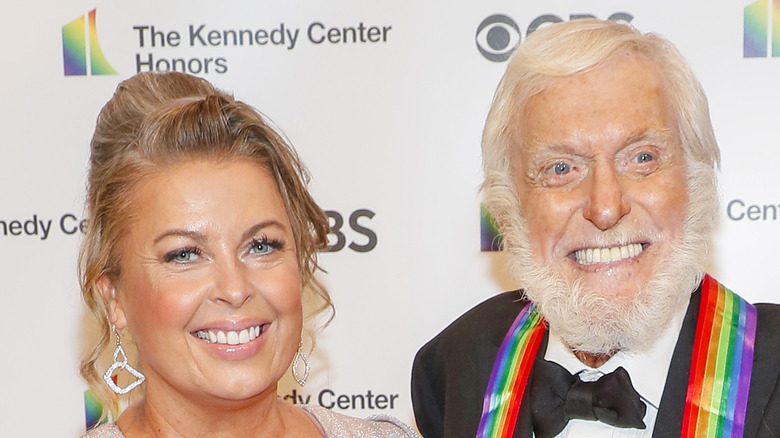 Paul Morigi/Getty Images
Dick Van Dyke and wife Arlene Silver are proud grandparents to four adults today, all of whom are children of Barry Van Dyke. Granddaughter Taryn Van Dyke was born in 1986 and went on to have a short-lived career as an actor, appearing in only two TV series, according to IMDb. Her older brother Wes Van Dyke (born 1984) also has the same screen credits, making "Diagnosis Murder and Murder 101" a family affair, opposite father Barry and grandfather Dick. Wes later became an artist, crediting Dick Van Dyke for gifting him his first easel, according to his website. 
The other siblings, Carey Van Dyke (born 1976) and Shane Van Dyke (born 1979), have the longest-lasting Hollywood careers. Carey started as an actor in the Clueless TV spinoff in 1997 before becoming a screenwriter. While he still acts, with his latest credit in 2011, Carey focuses on writing movies with brother Shane instead, with his new film "Don't Worry Darling" slated for a 2021 release per IMDb. In addition to screenwriting, Shane also acts and directs, as showcased on his IMDb page.
Talk about one talented family!
But Dick Van Dyke dealt with a devastating tragedy losing a grandchild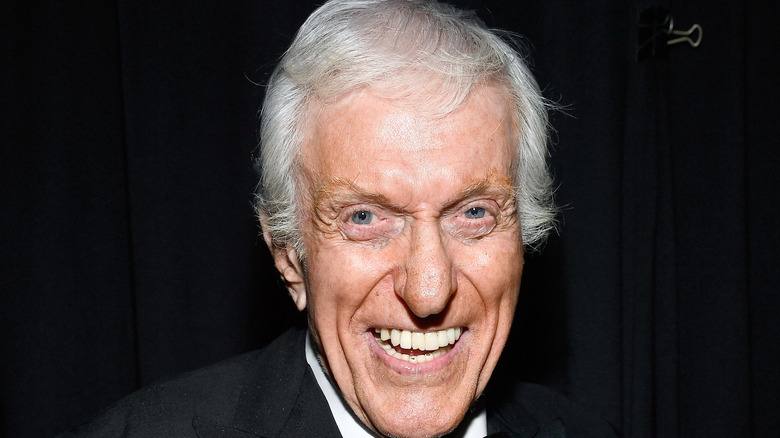 Frazer Harrison/bafta La/Getty Images
Dick Van Dyke tragically lost a grandchild in 1987. The Van Dyke family struggled with the heartbreaking death of 13-year-old granddaughter Jessica; the teen was the daughter of Van Dyke's son Chris. "The loss destroyed everyone," Van Dyke wrote in his 2019 memoir "My Lucky Life in and Out of Show Business – Dick Van Dyke," according to the Daily Mail.
Per the Associated Press, Jessica died from Reye's syndrome which "causes severe swelling in the brain and liver is found mostly in children between the ages of 5 to 15 after they have viral infections" following her chickenpox diagnosis. Van Dyke later became the spokesperson for the National Reye's Syndrome Foundation.
Van Dyke has dedicated his life to spotlighting the harms of the disease. According to the National Reye's Syndrome Foundation website, the organization has "developed and produced television and radio public service announcements" thanks to Van Dyke's work. The actor uses the platform to "warn parents about Reye's Syndrome and the use of aspirin" to create awareness around the deadly disease. It seems Van Dyke is always thinking of his lost fifth grandchild, and hopefully, his charitable work has saved other at-risk lives.