Meghan McCain Just Threw Some Shade At Trump On The View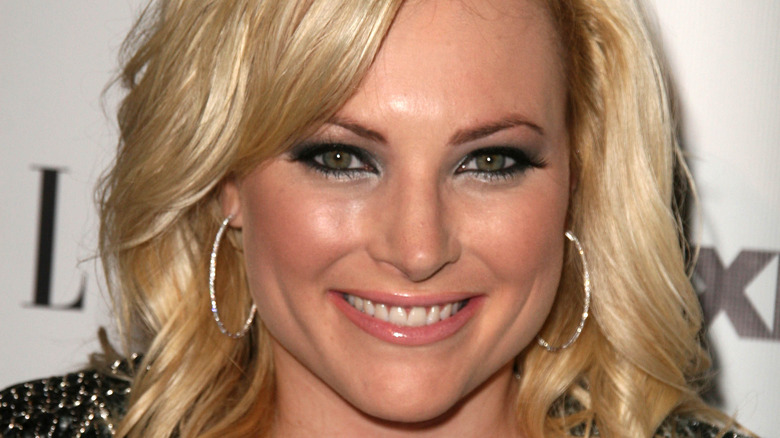 Shutterstock
Meghan McCain has been a consistent critic of former President Donald Trump throughout her co-hosting tenure on "The View." This has arguably never been more evident than following Trump's loss to President Joe Biden in the 2020 presidential election. Daughter to late Arizona senator John McCain, the TV host clapped back at Trump's December 2020 tweet (erased for the foreseeable future thanks to a Twitter suspension of his account) calling John "last in his class" and "one of the most overrated people in D.C.," per The Hill. "Two years after he died, you still obsess over my dad," McCain launched back at Trump, adding with passionate emphasis, "It kills you that no one will ever love you or remember you like they loved and remember him. He served his country with honor, you have disgraced the office of the presidency." Talk about a dress-down.
After the January 6 Capitol building assault by a collection of pro-Trump insurrectionists protesting his election loss, McCain also chimed in on her talk show that the 45th president should be impeached, azcentral reported. "He incited a riot, people got violent, people died. Full stop," McCain said, telling co-host Whoopi Goldberg the actions of the Capitol rioters contradicted her "lifelong conservative" values.
McCain, who took a three-month maternity leave from "The View" (only returning in January with some friction from her cohosts), extended more Trump-slighting sentiments in May on the show. Here is her hot take on Trump's chances of a potential presidential run. 
Meghan McCain called Donald Trump flaky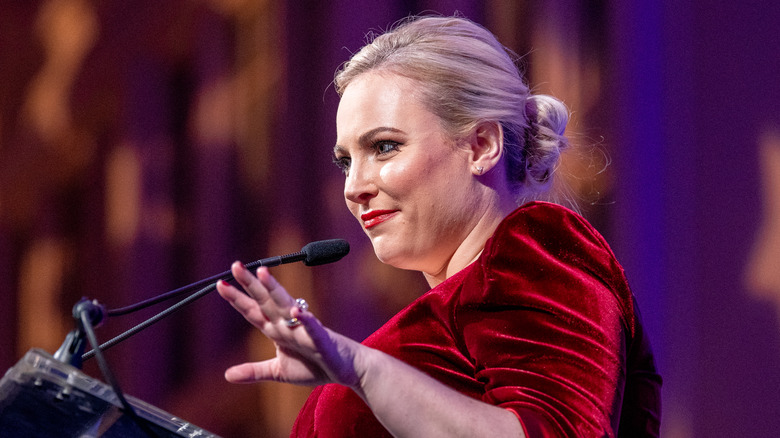 Roy Rochlin/Getty Images
Donald Trump, despite his dramatic tease in his CPAC 2021 address that he might be entertaining another presidential run in 2024, is likely all talk, Meghan McCain said on "The View" on May 26. "Notoriously fickle" according to McCain, Trump is allegedly content with the state of things as he left them. "Everything that I've heard ... is that he's actually pretty happy right now and feeling good about his legacy," McCain offered on "The View." The political commentator also speculated that some of President Joe Biden's current policies would satisfy Trump if their outcomes actualize as he had predicted them.
McCain, both a Republican and vocal Trump critic, did agree with the ex-POTUS that "a lot of policies that are being put in place by the Biden administration that if you are right or center-right, you won't be happy with," she said, pointing vaguely to crime statistics as an example. "I was just reading stats about crime levels going up in major cities at historic levels, so there's a lot of ammo for the right," she analyzed.
As for those wondering if Trump might face serious legal punishment as the criminal investigation of his business' potential tax and bank-related fraud turns more serious by the day, as per USA Today, McCain says ... don't hold your breath. "I've been told for five years that he's going to be handcuffed and trotted off into jail, and I'll believe it when I see it," she said.