Gwen Stefani Talks Politics In New Interview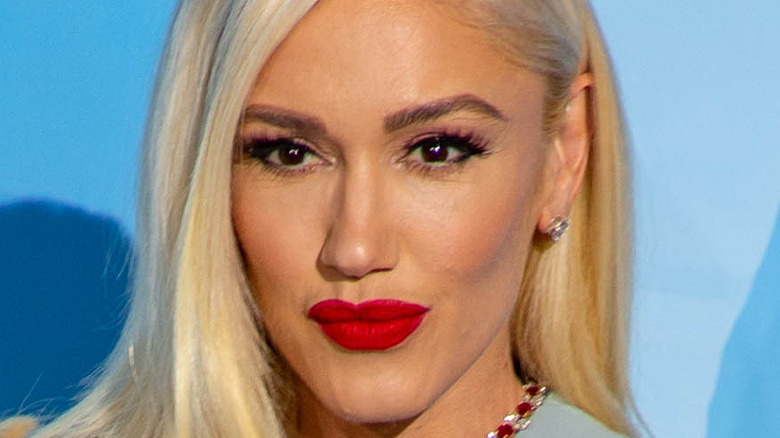 Shutterstock
Gwen Stefani graced Paper magazine's latest cover, doing an eye-opening interview to accompany the glamorous shoot.
The award-winning singer took to Instagram to share the eye-catching cover — and it certainly hasn't gone unnoticed by her 11.4 million followers, gathering more than 87,000 likes and over 1,100 comments in the span of 16 hours. 
As always, Stefani looked stunning. She wore a red striped tank top that featured "Stefani" written across the front in large black capital letters. She paired the top with black latex pants and applied a coat of her signature red lipstick. Along with her engagement ring, Stefani accessorized with a number of gold necklaces, bracelets, and hoop earrings. The mom-of-three rocked stiletto-shaped nails and styled her wavy, shoulder-length blond and brunette hair down. Stefani posed in front of a plain red backdrop and crouched down while staring at the camera lens.
But another thing that caught the attention of many is the No Doubt singer's words on politics. Keep reading to find out what she has to say.
Gwen Stefani admits she is not a 'political science major,' but her music does the talking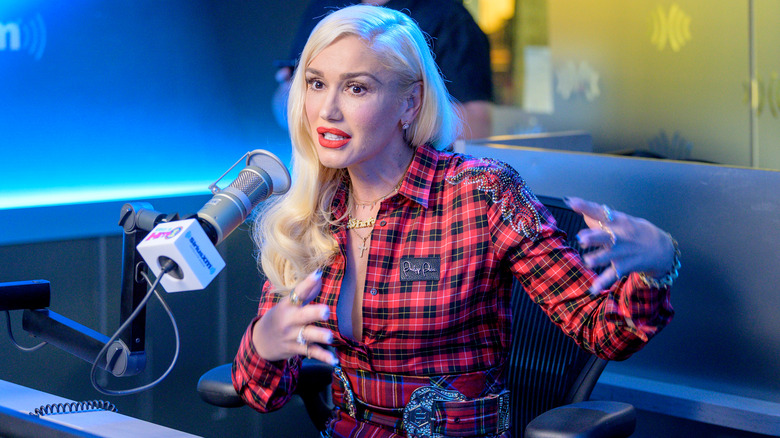 Roy Rochlin/Getty Images
It has been well-documented over the years that Gwen Stefani doesn't talk too much about politics. However, when asked about her views for her Paper magazine cover story, the "Let Me Reintroduce Myself" singer explained that her views are echoed in her music.
"I think it's pretty obvious who I am. I've been around forever," she said, adding, "I started my band because we were really influenced by ska, which was a movement that happened in the late '70s, and it was really all about people coming together."
The No Doubt singer further explained that the band was influenced by '70s ska groups, who were doing "this whole kind of anti-racism, we come together, Black and white ska movement," she said. "And we were sort of echoing that in the '80s when we did it."
"The first song I ever wrote was a song called 'Different People,' which was on the Obama playlist, you know, a song about everyone being different and being the same and loving each other," the "Aviator" actor continued. As for being fairly quiet when it comes down to the topic of politics, Stefani admits she is "not a political science major," adding, "I am not that person. Everyone knows that. So why would I even talk about it?"
As for Stefani's fiance, country singer Blake Shelton, he has been open about not getting involved in politics.