Shania Twain Has Words For Gwen Stefani And Blake Shelton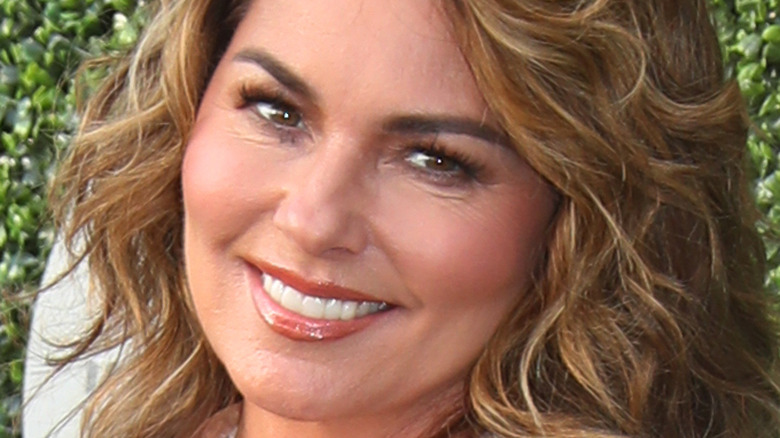 Shutterstock
Gwen Stefani and Blake Shelton's relationship formed over five years ago and remains a hot topic to this day. According to Billboard, the duo met while working on NBC's talent show "The Voice" in April 2014 while they were still married to their ex-partners. Shelton and Miranda Lambert announced their relationship was over the following year in July 2015, while Stefani split from Bush frontman Gavin Rossdale the next month. The pair grew closer together following their recent breakups and soon became an item in November of that same year.
Shelton and Stefani's relationship has been a topic of discussion for many years and had fans wondering if the two singers would ever get engaged. Finally, Shelton popped the question in October 2020. Stefani took to Instagram to announce the exciting news, writing, "@blakeshelton yes please!" while attaching a snapshot of herself kissing Shelton and showing off her ring.
Country legend Shania Twain appears to be fond of the couple and recently discussed their relationship on her Apple Music Hits show, "Home Now Radio." Keep reading to find out what she said.
Shania Twain believes Gwen Stefani and Blake Shelton 'belong together'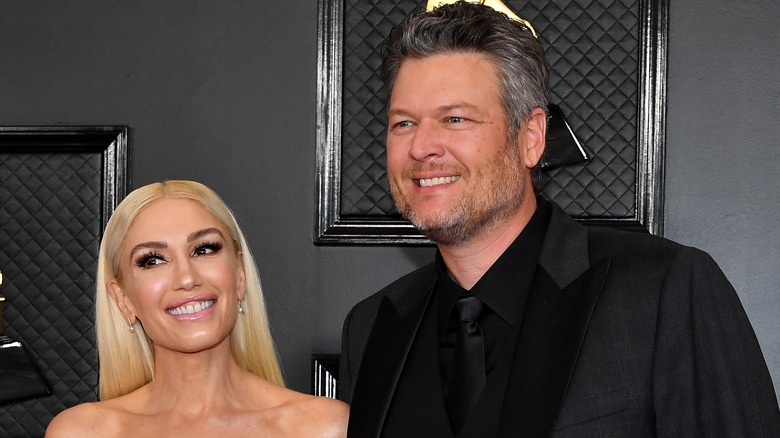 Amy Sussman/Getty Images
Brad Pitt may not impress Shania Twain that much, but Blake Shelton and Gwen Stefani's romance certainly does. As previously reported by Country Now, the "Man! I Feel Like A Woman" hitmaker spoke about the soon-to-be-married couple on her Apple Music Hits show, "Home Now Radio." "Two sweet, adorable, friendly, talented people," the Grammy Award winner said, adding, "They belong together. I hope they stay married forever and ever and ever and ever and ever."
Both Shelton and Stefani have been fairly tight-lipped about when they plan to tie the knot. While Twain might not receive an invite to their big day, she still wants to know the date. "When you set your wedding date, let me know. Even if I'm not invited, I'll be thinking of you," she explained. "I'll be sending good thoughts your way."
Stefani and Shelton have collaborated with each other on music since forming a relationship. During the same episode, Twain reminisced over the days she and her ex-husband, Mutt Lange, worked together. "I have experience with this theme, couples making music together," she said. "Now I've made a ton of songs with my ex-husband. We co-wrote everything together while we were married for 14 years."