Shania Twain Reveals Inspiration For 'That Don't Impress Me Much'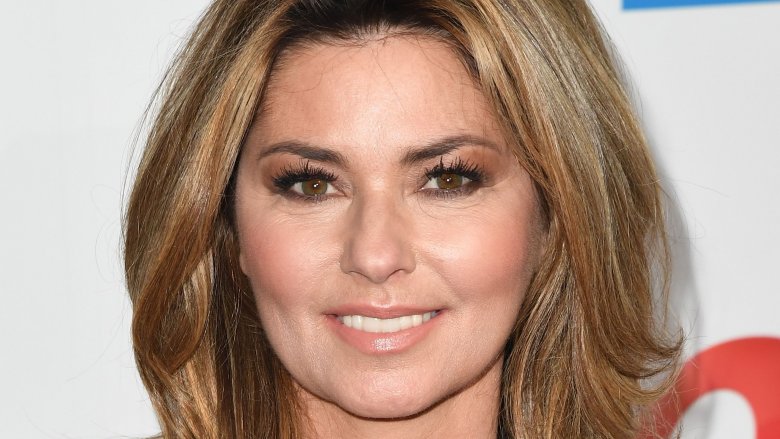 Getty Images
Sorry, Brad Pitt.  
During an interview with Billboard, country music legend Shania Twain revealed it was actually nude photos of Brad Pitt that inspired her to incorporate the megastar's name into her 1997 hit, "That Don't Impress Me Much." 
"You want to know the truth about this story? I've never told this before. I'm going to say it now," Twain told the crowd at Spotify Headquarters in New York City where the interview was held. 
Twain claims she was in the middle of writing Come On Over, the album that would feature the song, when the subject of Brad Pitt's nude photo scandal came up while she was baking Christmas cookies with a friend. 
"And this was like all the rage. I just thought 'I don't know what all the fuss is about.' I'm like, well that don't impress me much, I mean what is all the fuss. We see people naked every day. That's really what I thought," Twain said, adding, "I wasn't picking on Brad Pitt. But that was just the association in that moment and things we make fusses about and whatever. Of course, it could have been any gorgeous guy."
The 51-year-old singer/songwriter was in town to promote her upcoming album, Now, which will be her first in 15 years since Up! in 2002. 
There's no word on whether Twain will weigh in an a more recent nude photo scandal, but just in case, Justin Bieber may want to brace himself.