How Much Is Chyler Leigh Worth?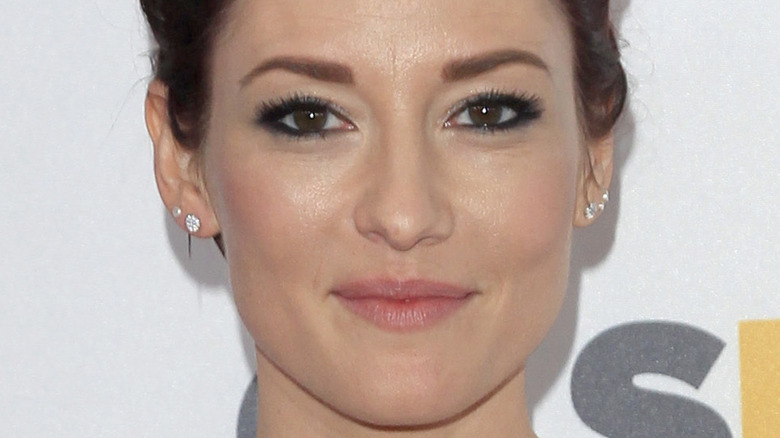 Shutterstock
Actor Chyler Leigh is best known for her roles as Lexie Grey, half-sister of Meredith Grey, on "Grey's Anatomy," and as Alex Danvers, the older adopted sister of Supergirl, on the show of the same name. She made her debut on "Grey's Anatomy" during Season 3 and became a series regular the following season. Her character ultimately died in the plane crash that killed Mark "McSteamy" Sloan and led to Arizona Robbins losing her leg at the end of season eight, per IMDb. Leigh made a return to "Grey's Anatomy" in 2021 while Meredith was in a Covid-related coma.
Leigh started appearing on "Supergirl" in October 2015. Leigh also made her directorial debut on "Supergirl" in the sixth and final season. In an interview with TVLine, she gushed, "Playing Alex Danvers on 'Supergirl' for the past 6 years has been one of the absolute highlights of my career. Leigh continued, "Then on top of that, being given the opportunity and honor to direct an episode in our final season is the greatest gift I could have asked for."
Leigh has been married to actor and musician Nathan West since 2002. They met when Leigh was 16 and he was 20. They have three kids. It sounds like Leigh really has her act together — but that wasn't always the case. Keep reading to find out about the struggles she faced earlier in life and how much her net worth is today.
Chyler Leigh overcame a difficult past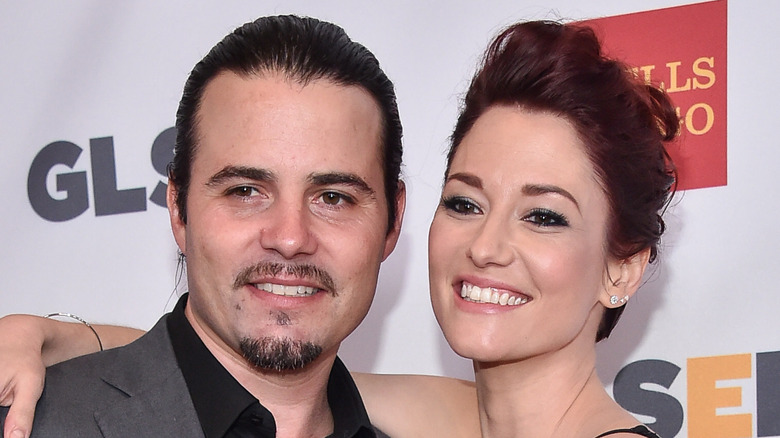 Shutterstock
Chyler Leigh's parents declared bankruptcy when she was 8, per People, and divorced when she was 12. She and her brother moved to Miami with their mom. Leigh made her film debut in 1997's "Kickboxing Academy," per IMDb. In 1999, they moved to Los Angeles.
Leigh met Nathan West when they both were cast in the pilot of a shelved WB series called "Saving Graces" in 1999. She left home at 16 to move in with him, and they quickly devolved into a life of drug addiction. Leigh said that they "went through a teenage fascination with drugs and drinking," per People. As West said, "What do you do when you're 20 and you have thousands of dollars in your pocket and you don't have a focus? We were lost for a long time." They drank, did cocaine, and smoked marijuana.
In 2001 Leigh was cast in "Not Another Teen Movie" and the director pulled her aside. "He told me, 'You need to eat more; you're looking too skinny on film.' That was a reality check," Leigh revealed to People. Around the same time, a friend invited them to a nondenominational Christian church service and something clicked for Leigh and West. They got clean, they got married, and her career took off with roles on "That 80s Show," "Girls Club," "The Practice," and eventually, "Grey's Anatomy."
Today, Chyler Leigh has amassed a net worth of $5 million, per Celebrity Net Worth.
If you or anyone you know is struggling with addiction issues, help is available. Visit the Substance Abuse and Mental Health Services Administration website or contact SAMHSA's National Helpline at 1-800-662-HELP (4357).