How Much Is Denny Hamlin Really Worth?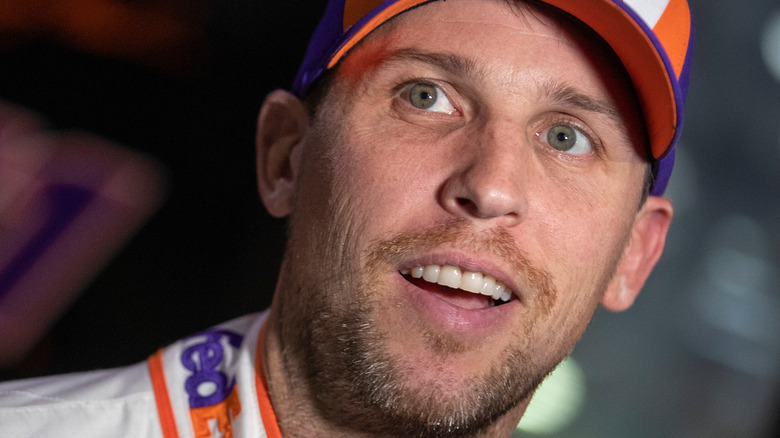 Shutterstock
NASCAR driver Denny Hamlin is one of the most successful drivers on the circuit of the last 15 years. He's won the prestigious Daytona 500 three times, including back-to-back in 2019 and 2020, per Outsider. And he's just the fourth race car driver to win Daytona two years in a row. Unfortunately, he didn't three-peat in 2021. He finished in fifth place. But still, with an average Daytona 500 win netting drivers just over $2 million (per Sporting News), Hamlin's three wins (not to mention his 44 total wins on the NASCAR circuit) mean he's made quite a bit of money over his career to date.
Hamlin has some thoughts on how much NASCAR drivers are paid, too. Citing the increased television revenue for NASCAR, he made a bold statement in 2017. "... I think we're way underpaid on that as race car drivers. That's a fact. I think there's no doubt doing what we do, the schedule we have, the danger we incur every single week, NASCAR drivers should be making NBA, NFL money. I really, truly believe that. But it can not come out of the owners' pockets," Hamlin said at a charity even that year, via NBC Sports.
So while the race car driver has a healthy nest egg, it sounds like he wishes it were greater. Keep reading to find out how much Denny Hamlin's net worth is.
Denny Hamlin teamed up with Michael Jordan to form a NASCAR team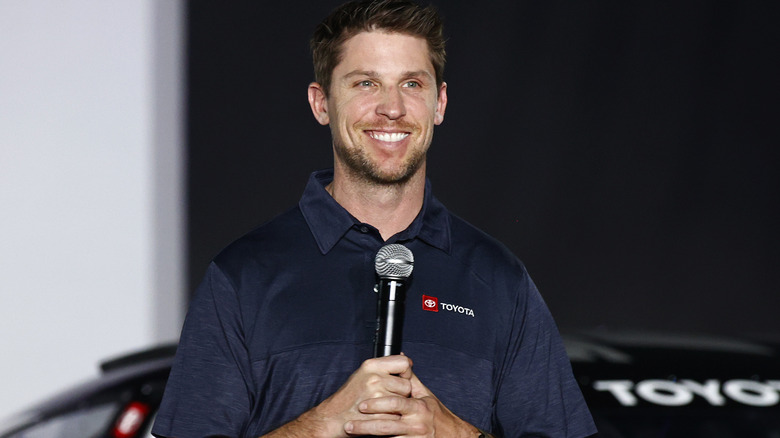 Jared C. Tilton/Getty Images
Over the years, Denny Hamlin has become one of the highest-paid NASCAR drivers, per Statista. In 2019, Hamlin took home a $13.1 million salary, along with an additional $1.5 million in endorsements, per the outlet. Altogether, Hamlin has put together an astounding $65 million net worth, per Celebrity Net Worth. He spent some of that money on his amazing house, a 30,000-square-foot lakefront house that has a full-sized indoor basketball court, a projector room that also holds his Daytona 500 winning car from 2016, an infinity pool, a golf simulator, and a two-lane bowling alley.
Plus, in 2021, Hamlin and NBA legend Michael Jordan's brand new co-owned NASCAR team, 23XI, made its debut at the Daytona 500. Hamlin and Jordan have been friends for years. And growing up in North Carolina, Jordan was a NASCAR fan all of his life. He used to go to races with his father as a young man, per Celebrity Net Worth. Their first outing as team owners resulted in a 17th place finish at Daytona with driver Bubba Wallace, the only Black NASCAR driver. 
Hamlin is using some of his impressive net worth to increase representation in the world of race car driving. And can't you just picture Hamlin and Jordan, who've been friends since 2009, playing basketball on his indoor court?