The Sad Revelation Matthew Perry Made About His Time On Friends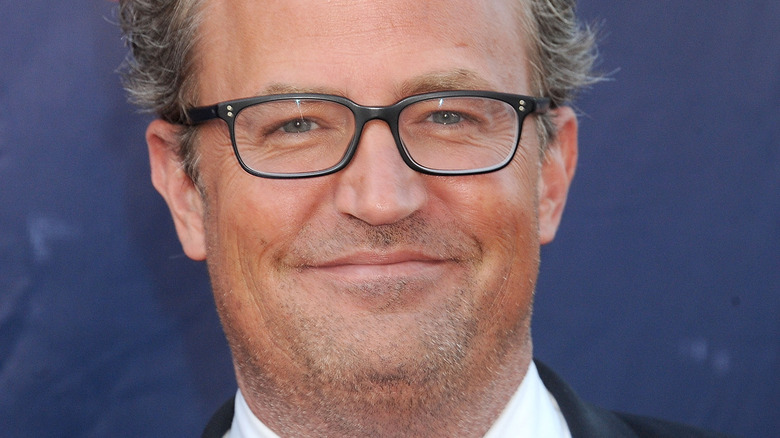 Gregg Deguire/Getty Images
The following article contains mentions of addiction and substance abuse.
Matthew Perry has admitted in a new one-off reunion on HBO Max that he used to "freak out" while filming "Friends" live. 
Perry has previously admitted that he went through some rough times while filming the global smash hit. In a 2016 interview with BBC Radio 2, the actor confessed that he was "a little out of it" during certain seasons due to the addiction issues that sent him to rehab twice, per People. "I don't remember three years of it," Perry candidly stated, adding that his memories were hazy "between season 3 and 6."
Fans were worried about Perry when the first clips of the reunion were released, pointing out that his speech seemed slurred. But, as an inside source told The Sun, this was the result of an emergency dental surgery Perry underwent mere hours before the special was filmed. "Matthew turned up to the reunion and members of his team said that he had an emergency tooth procedure that day," they revealed, adding that the actor was "in pain" at the time. "That was said to impact his wellbeing and also how he was feeling."
Now the actor has spoken out about why he struggled while starring on the successful sitcom.
Matthew Perry felt overwhelmed 'every single night'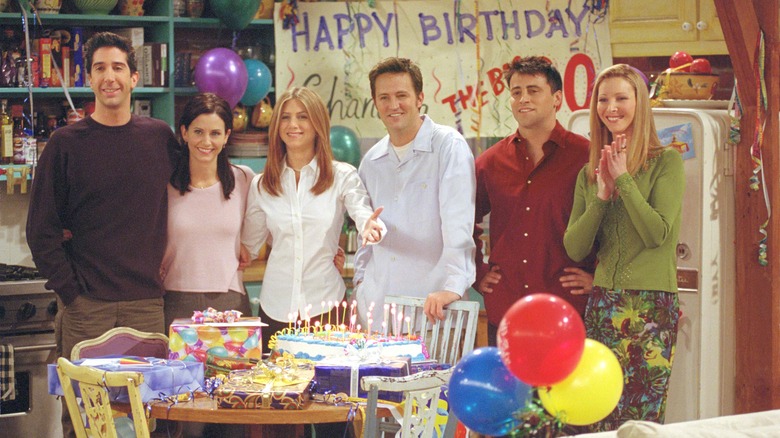 Getty Images/Getty Images
Matthew Perry opened up during the reunion about how he struggled with performing in front of a live audience. "To me, I felt like I was going to die if they didn't laugh," the actor said, per People, adding that he knew it wasn't "healthy" to care so much. "But I would sometimes say a line and they wouldn't laugh and I would sweat and just go into convulsions. If I didn't get the laugh I was supposed to get, I would freak out."
Perry's castmates reacted to his confession with surprise. "You didn't tell us that, though," Lisa Kudrow remarked, insisting that she did not remember him ever saying anything about his fears. "Oh, yeah," Perry replied. "I felt like that every single night." The others had more positive experiences with a live audience: Courteney Cox described it as "rewarding" and David Schwimmer "really enjoyed the energy," which he compared it to "doing a one-act play every week."
Perry brought up his need for a positive reaction from the audience again later, when Matt LeBlanc recalled tripping during a scene. As everyone on set laughed, Perry jumped in, too. "Because I was like, 'Somebody's getting a laugh, I can't handle it — I need to get a laugh, too,'" he admitted.
If you or anyone you know is struggling with addiction issues, help is available. Visit the Substance Abuse and Mental Health Services Administration website or contact SAMHSA's National Helpline at 1-800-662-HELP (4357).