The Truth About Howie Mandel's Wife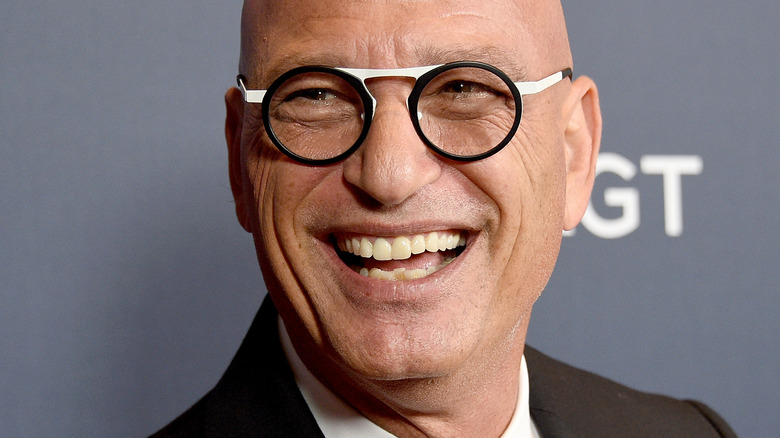 Gregg Deguire/Getty Images
Howie Mandel has maintained a lengthy career in Hollywood both as a comedian and a (witty!) game show host. Even though he has experienced many changes throughout his career, one constant has been his long-time wife, Terry Mandel.
The "America's Got Talent" host has always craved stability, and in addition to being with his wife for many years, Howie has kept the same manager. "Everybody I work with has been with me for a long time," he told Ability Magazine in July 2011. "I've known my manager since I was 14, and my wife's known him since they were in preschool." Howie revealed to the publication that he first met his wife in the girl's bathroom in school where he used to brush his once-flowing hair. 
Another constant in Mandel's life has been his keenness to prank his wife. While stuck home during the early months of the COVID-19 pandemic, Howie's wife would work on giant puzzles and he would hide pieces. "I just sit there waiting for the next couple days, just waiting ... then she screams," he said on "Jimmy Kimmel Live" in May 2020. "We've been married for 40 years." Howie's history of pranking his wife dates back to their time in high school. "As a matter of fact, we once got in a car accident while he was driving," Terry told Ability. "I said, 'Very funny!' Because I thought he had done it as a joke."
So who exactly is the woman married to Howie? 
Terry might be the funniest Mandel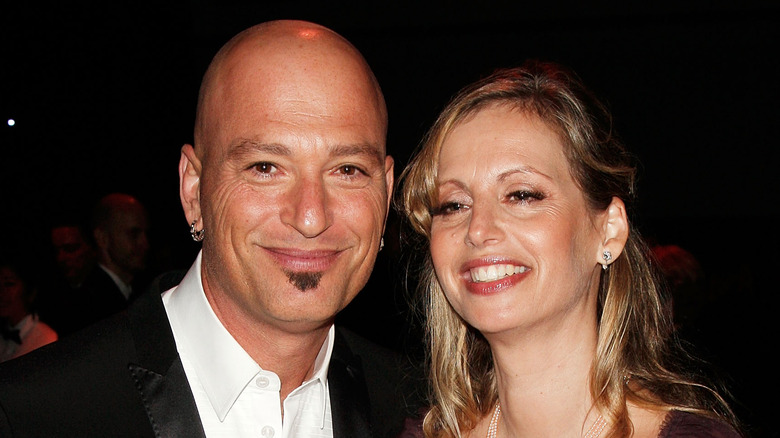 Kevin Winter/Getty Images
Howie Mandel has been married to Terry Mandel since March 1980, sharing have three children, per IMDb. Besides being his long-time partner, Terry had a monumental impact on her husband's career when he pivoted into hosting television shows. Originally, the comedian turned down "Deal Or No Deal," but his wife convinced him otherwise. "In 2005, when I got asked to do a game show, there [were] no comics hosting game shows," he told The Gazette in 2018. "And I said no to it three times. My wife told me to take the deal, and I took the deal."
According to her IMDb profile, Terry has worked as a talent manager and producer. Terry also possesses a killer sense of humor which is what attracted Howie to her before they started dating. "She made me laugh. It was wonderful to meet a witty woman," he told Good Housekeeping. "Spending your life with someone who doesn't have that wouldn't be palatable." Terry showcased her wit on Instagram in December 2020 when she juxtaposed a creepy doll next to a stuffed bumblebee with Howie's face photoshopped on the bee's head. "Which is more disturbing?" she wrote.
Neither Howie nor Terry cares much for cooking, so the couple often goes out for meals. "My wife doesn't cook, so we eat out every night," he told Good Housekeeping. "But every night feels like a date. We see a lot of movies. But we don't plan a Saturday night out."