The Real Meaning Behind Hailey Whitters' 'Fillin' My Cup'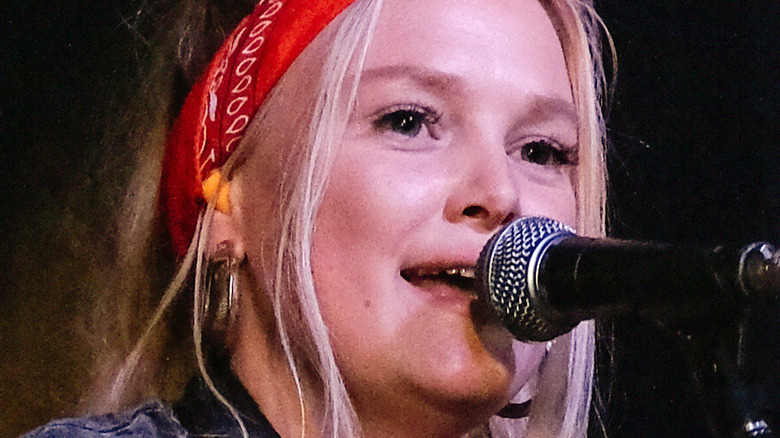 Jason Kempin/Getty Images
Hailey Whitters spent 10 years chasing her dreams of becoming a country music star in Nashville, but it wasn't always easy. "I hit my 'f**k it' point," Whitters said (via her website). "I felt like I was watering myself down to try and fit in with what this town was doing, and I was looking for Nashville to define my happiness. When I quit doing that I was able to dig into why I am on this journey in the first place: to create music that I love on my own terms."
What followed was her second album, "The Dream." She split up the 2020 release into two parts: "The Days" looks back at her musical roots, and "The Dream" explores what's next for the artist. "This is the first record that feels 100 percent me. It's a time capsule of my time in Nashville and coming to terms with dreams and what they mean to you," she said. Whitters revealed she "fully funded" the album and waited tables, sold a guitar, and dipped into her touring profits to move the process along. She also relied on royalties from songs she penned for Martina McBride, Little Big Town, and Alan Jackson.
It's obvious that Whitters is a musical force, but fans might be curious about "Fillin' My Cup," one of the album's tracks. Keep reading to find out what the song means.
Hailey Whitters' song doubles as a 'hopeful reminder'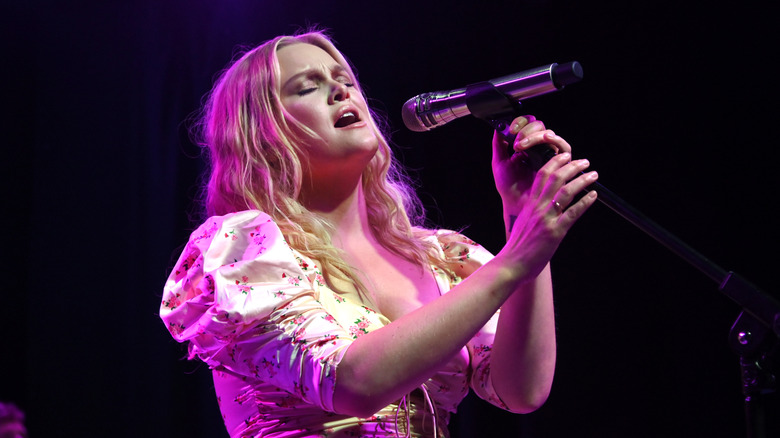 Jason Kempin/Getty Images
Hailey Whitters kept things simple on her song "Fillin' My Cup," which features Little Big Town. The track is about making the most of life when things don't always pan out the way you would like them to. Whitters opened up to Maverick-Country in January about the song's meaning, saying, "I wrote this song with Hillary Lindsey and Nicolle Galyon. I'd had the title 'Fillin' My Cup' for a while, but then Nicolle had the brilliant idea to turn the lyric into a recipe."
As for what that "recipe" is, she continued to explain, "It's a concoction of all of those little things in life that have a way of making my glass feel half-full. It's been a hopeful reminder throughout the year and just felt like the right note to start 2021 on."
When Whitters sings (via Genius), "It's one part happy and one part chaos / Whole lotta borrowed, little bit paid off / You can't appreciate the sugar if you never had the salt / Ain't it nice and sweet even when it's on the rocks? Yeah," it's clear she's noting that you can't appreciate the good times without going through the bad. She makes a point with "It's a high-low life when you shake it on up / Fillin' my cup," alluding to the fact that while some parts of life can be great, others aren't as rosy.