The Real Meaning Behind 'Goosebumps' By Travis Scott & HVME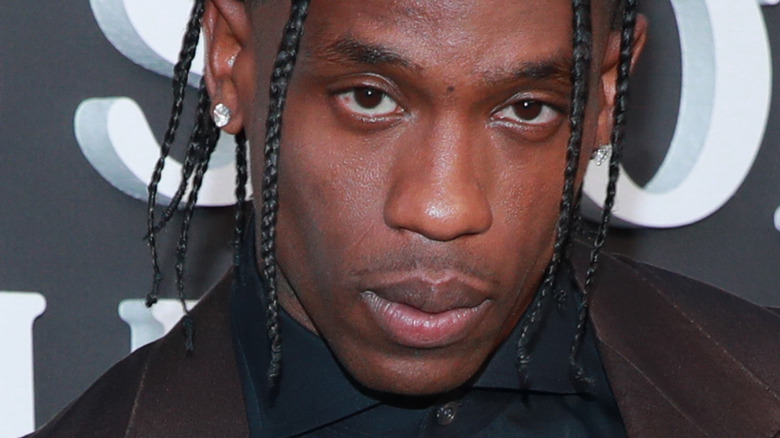 Rich Fury/Getty Images
Do you like to get the chills? Are you the kind of person who gets a thrill when you experience shivers down your spine? Then you might want to pop on "Goosebumps" from Travis Scott and HVME. Released back in 2016, the "single is [as] big as ever in 2021," according to Billboard, and there are plenty of reasons for that. For instance, while the original track was an equally excellent collaboration with Kendrick Lamar, a remix brought Spanish musician HVME on board for a bit of a club-worthy twist.
Along with being an absolute banger (the remix has 210 million Spotify streams to date, while the original, mind you, has more than 1 billion), the tune includes lyrics that definitely make listeners take notice. In the song, per Genius, those singing ask, "Why they on me? I'm flyin', sippin' low-key / I'm sippin' low-key in Onyx, rider, rider." Scott goes on to add, "When I'm pullin' up right beside ya / Pop star, lil' Mariah / When I text a cute game, wildness / Throw a stack on the Bible."
So what are Scott and HVME really trying to say on "Goosebumps"? Read on to find out!
'Goosebumps' isn't as upbeat as you might think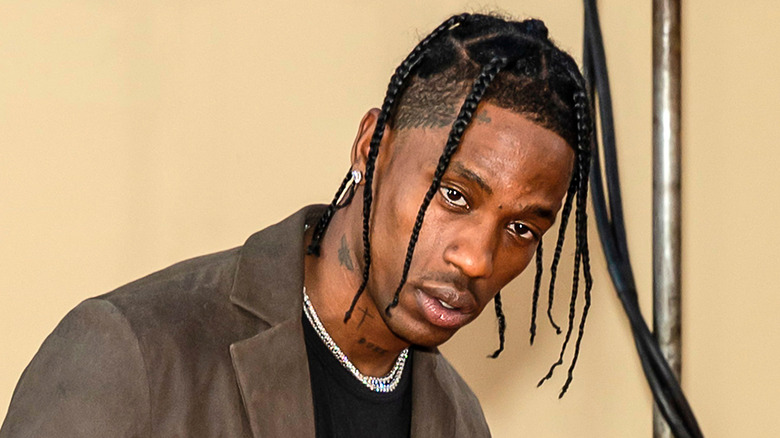 Shutterstock
When you pop on "Goosebumps" by Travis Scott and HVME, you might end up singing along and not even thinking about what the words are actually trying to tell you. Frankly, the tune is so good that we can't blame you! However, it turns out that, despite the dance-worthy beat, the lyrics give Scott's fans a glimpse of what he creates when he's not in a good space. "I wrote this song in my motherf**** bedroom, at one of the darkest times of my life," he admitted while on stage at the Made In America festival the same year that the original song came out, Billboard reported.
"I get those goosebumps every time, yeah, you come around, yeah / You ease my mind, you make everything feel fine," Scott sings in the remix. He continues by adding, "Worried 'bout those comments / I'm way too numb, yeah, it's way too dumb, yeah / I get those goosebumps every time, I need the Heimlich."
Considering Scott has revealed the state he was in when he wrote the song, it seems clear that his lyrics suggest that he was admitting to struggling, while admitting he needed help. Beyond that, there's someone in his life who helps to make everything feel better and that person's presence gives him goosebumps. Kylie Jenner, perhaps?