Did Rob Kardashian And Blac Chyna Break Up Again?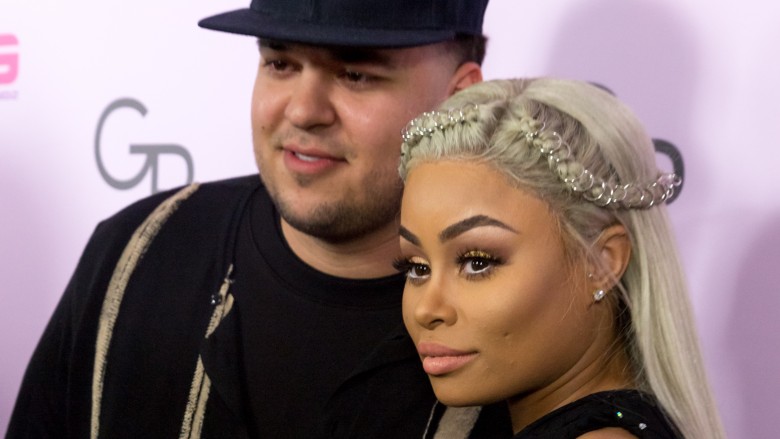 Getty Images
Stop us if you've heard this one before: Blac Chyna and Rob Kardashian are no longer together.
A source lamented to Us Weekly that the couple had a huge argument over the weekend of Feb. 10, 2017, saying, "They are at it again!"
The Rob & Chyna stars' last blowout fight was just before Christmas in 2016, when Kardashian, 29, took to Instagram to claim Chyna, 28, left him and took their daughter Dream with her. However, as these two massive drama queens are prone to do, they reconciled just days later, with Kardashian begging his followers to pray for him. A source told Us Weekly at the time that Kardashian's jealousy often gets the best of him, and when combined with his depression, became too much for Chyna to handle. "She walked out when she couldn't take it anymore," the source said, "but it was the heat of the moment."
Speculation about their latest potential split began over Super Bowl weekend, when Chyna was spotted getting close to another man. A witness at a Super Bowl party Chyna attended sans Kardashian said she was particularly close with one gentleman. "I would definitely have thought they were a couple if didn't know better," the spy told Page Six. "[The guy] at some point had his hand in her lap or on her legs." Chyna was also overheard allegedly saying "she's still talking to Rob but they're not living together right now."
People later identified the man as Jamel Davenport and claimed Chyna was "cuddling and getting cozy" with him at the party. Chyna was also spotted grabbing lunch with Davenport later that week...without her engagement ring from Kardashian. Eagle-eyed followers also note that Kardashian and Chyna have been absent from one another's social media since Jan. 25, 2017, so for at least the next 10 minutes, consider these on-again-off-again lovers to be, well, off-again.