The True Meaning Behind 'Fractions' By Nicki Minaj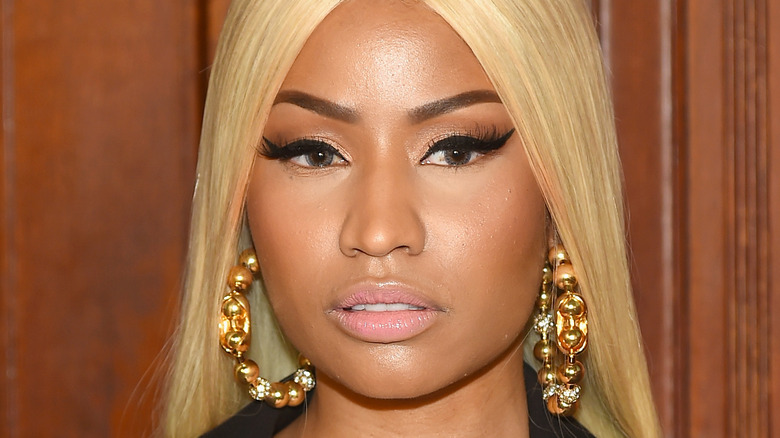 Ben Gabbe/Getty Images
On May 14, Nicki Minaj re-released her 2009 mixtape, "Beam Me Up Scotty," which included three never-before-heard tracks — "Seeing Green," "Fractions," and "Crocodile Tears (Remix)." The project marked Minaj's return after a pretty long hiatus following the birth of her and husband Kenneth Petty's first child.
Though "Seeing Green" seems to be most popular song out of the mixtape, due to Lil Wayne and Drake's verses, fans seem to be loving "Fractions" as well. Not long after it became available on streaming platforms, the song peaked at No. 7 on the Digital Song Sales chart (with 10.9K units sold) and debuted at No. 52 on the Billboard Hot 100 chart. 
"Nicki snapped on fractions [crying emoji]," one fan wrote on Twitter. " "If @NICKIMINAJ starts teaching fractions the entire class wouldn't miss a single lesson," another fan jokingly wrote. Some even think this may be Minaj's best song so far. "FRACTIONS BY NICKI IS THE BEST FLOW BY HER," one fan said. "Fractions is def my favorite nicki song now," someone else wrote. But what is "Fractions" by Nicki Minaj really about? Scroll down to find out.
Nicki Minaj is putting competition in their place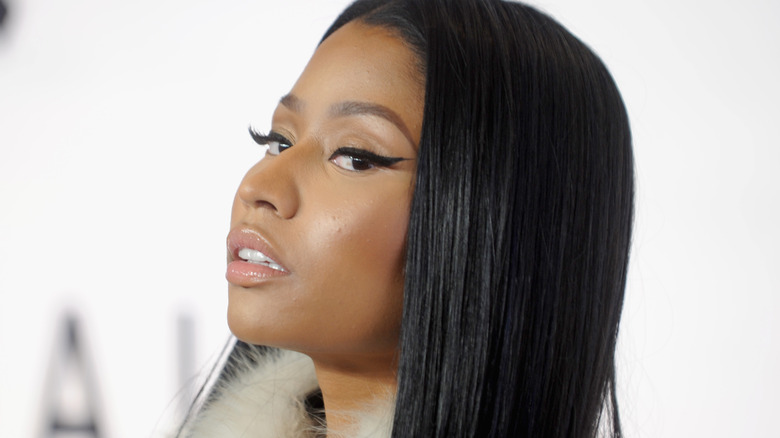 Brad Barket/Getty Images
On "Fractions," Nicki Minaj celebrates her return on the music scene post-maternity leave, and warns her competition that their time is up. "I fell back, I had a baby, you know," Minaj says in the song's intro. "I did the mother thing, I did the wife thing [...] But I think it's quite clear now / You's need the bad guy." This isn't the first time Minaj calls herself the "bad guy," as she had a similar line in her 2018 hit "Chun-Li."
The 3-minute song, which doesn't come with a chorus, then continues with a long verse from the rapper. "I'm 'bout to give them that traction, send a distraction / Then I'ma line 'em like fractions," Minaj raps, announcing that she is back to put her competition in their place. Later, she also seems to reference her beef with Cardi B: "I tried to give 'em some press, they tried to say it was beef."
Towards the end of her verse, Minaj can be heard mentioning Tessica Brown (a.k.a. Gorilla Glue girl), referencing her awkward hair incident. And, as TMZ reported, Brown seemed to appreciate the shoutout and thought that Minaj's Gorilla Glue girl line was "cute." She also mentioned that she doesn't like it when people call her "Gorilla Glue girl" instead of her real name, as the superstar rapper did ... but Minaj gets a pass.