Mariah Carey Has Fans Excited After Teasing New Book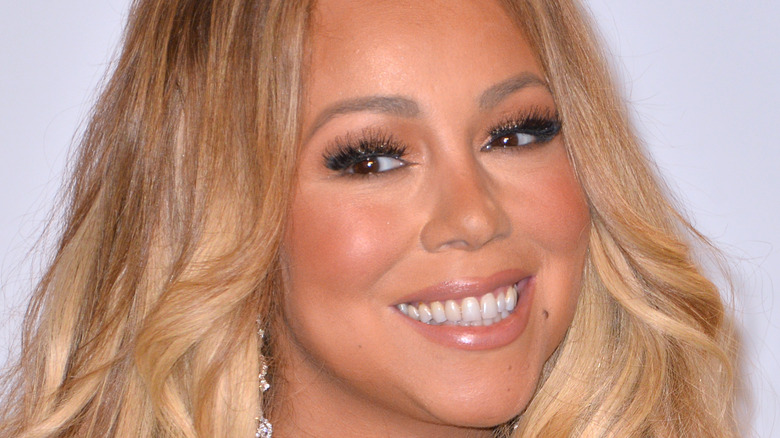 Shutterstock
Mariah Carey is a woman of many talents and has never limited herself to one occupation. Of course, most know the powerhouse vocalist as a five-time Grammy Award-winning singer, but she is also an actor and author.
In 2020, Carey released her first memoir, "The Meaning of Mariah Carey," which detailed many of her life experiences. In an interview with Audible that same year, the "We Belong Together" chart-topper revealed why that year was the right time to tell her story. "Well, I've been wanting to tell this story for a long time. I've wanted to write my memoir," she said, adding, "And I started thinking about it when I was pregnant with the kids — dem babies, dem kids [son Moroccan and daughter Monroe] — and then it didn't end up working out. So I believe that everything happens at the right time for the right reason. And it's a very timely story, actually, the story of my life."
After a week of the book being released, "The Meaning of Mariah Carey" proved to be very popular with fans and topped the New York Times Best-Seller list, according to UpRoxx. With that being said, it seems Carey might have another book up her sleeve. Keep reading to find out more.
Mariah Carey teases fans with a story about meeting David Bowie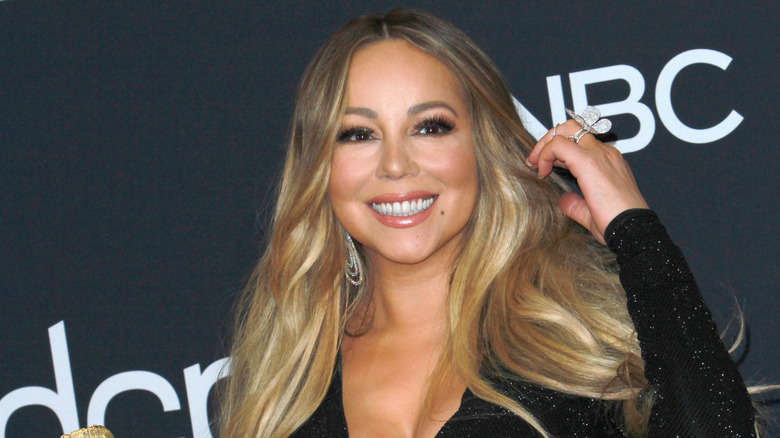 Shutterstock
Soon after releasing her memoir, "The Meaning of Mariah Carey," it appears that Mariah Carey is willing to tell fans more about her life experiences. On May 28, the "Fantasy" singer took to Twitter and reflected about the time she met late icon David Bowie. While doing so, she hinted at another book. "Now playing... Space Oddity by the legendary Bowie!!! I met him with [his wife] Iman once, it was amazing but I'll keep that story for my next book or just for me," she wrote, adding a wink and red heart emoji. 
In the span of 50 minutes, Carey's post caught the attention of many fans, racking up over 380 retweets, 300 replies, and 3,400 likes. Unsurprisingly, her loyal followers, also known as Lambs, instantly got excited in the replies. "Next book?!?!?!?! Omg yes please!!! YES WE NEED THE SEQUEL," one user tweeted. "NEXT BOOK ?!?! im not ready.. but also very much ready for another glimpse into the many meanings of mariah carey," another person shared. "Mariah please announce something soon the lambs are starving," remarked a third fan. Whatever you have planned, Mariah Carey, we're totally ready!