Family Karma: Inside Bali Chainani And O'Malley Dreisbach's Relationship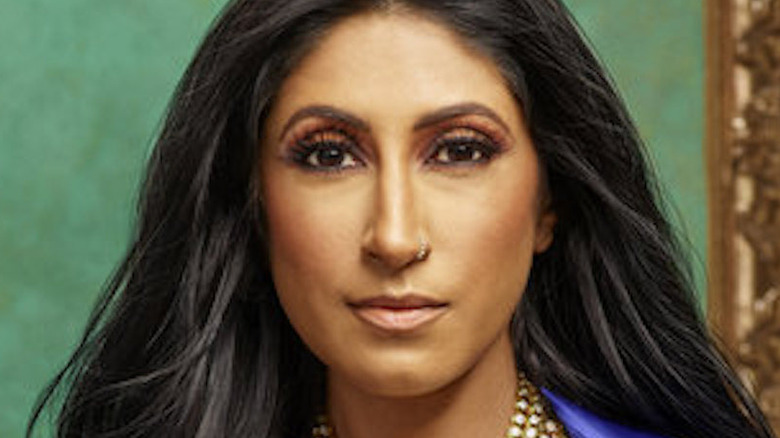 Tommy Garcia/Bravo
Bravo fans are still getting to know the "Family Karma" cast, and one star with the most history behind her is Bali Chainani. She has been married two times, has a daughter, and is currently in a long-term relationship with a new guy. 
Bali joined the cast in Season 1 and was very open about her past. She was married at 22 years old to a Bombay businessman, and they had one daughter together, Anushka, per Bravo. But after a decade-long marriage, Bali called it quits and moved back to Miami to be with her family. Bali later married again, though he reportedly cheated on her, via Distractify. 
Now, her daughter is in college and Bali is "navigating life as an empty nester," via Bravo. But she manages to spend her time wisely, focusing on her flower business, spending time with her younger friends and their moms, who call themselves the "Aunties," and of course, dating her BF O'Malley Dreisbach. So are there wedding bells in their future? 
Here's everything we know about Bali & O'Malley
Although it's hard to navigate their long-distance relationship — O'Malley Dreisbach lives in Kentucky and Bali Chainani in Miami — Bravo reported in 2020 that the couple is still going strong. In fact, in October 2020 they celebrated their sixth anniversary on Instagram. But while she celebrates their love there, she also often posts about him on her page saying that she misses him. 
Bali told the Sun-Sentinel that she's glad to represent Indian Americans, especially within her relationship as a twice-divorced woman, on national TV. "[I] am not sure America was 'seasoned' enough to fully think outside the box [until] now when it came to Indians," she said. "I think a large population still wants to believe that we all smell a certain way, sound a certain way, live a certain way and then are sold off for goats and gold in arranged marriages!"
The reality star would like to share more of her relationship with O'Malley with viewers in Season 2, she told Danny Pellegrino on the "Everything Iconic" podcast. She said she'd like to take the cast on a trip to Kentucky for a bourbon tour, where they would likely spend time with O'Malley and maybe even go on an international cast trip to India. These are all good ideas and hopefully, Bravo can deliver on them, because the world needs more Bali and O'Malley!