How Much Is Tom Llamas Worth?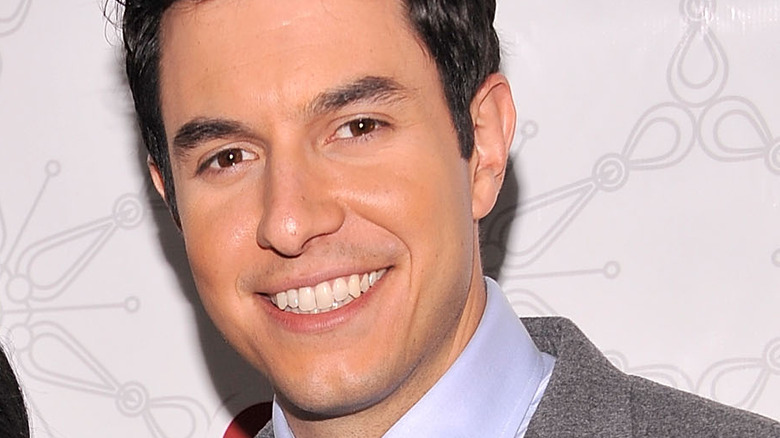 Gary Gershoff/Getty Images
For years, Tom Llamas was a face of ABC News' "World News Tonight," telling some of the most compelling and groundbreaking stories as the weekend anchor. Llamas joined the network in 2014, working as a New-York based correspondent until he became the program's Sunday anchor one year later. By January 2017, Llamas became the sole weekend host of "World News Tonight," according to Deadline.
Llamas built quite the repertoire at ABC, covering stories from the 2016 Presidential Election to natural disasters and much more, per Unitedtalent.com. He's even been recognized for his work, having received an Emmy in 2008 for his coverage on human smuggling at sea with the U.S. Coast Guard. Llamas later won a second Emmy in 2013 for Best Anchor.
Though he's done some amazing things at ABC News, Llamas left the network after more than six years in January 2021. Following his departure, it was speculated Llamas was being picked up by NBC News, and by April, he confirmed he was named a senior national correspondent for the network. "Back on the gram with a new handle and a bit of news," he captioned a screenshot of Deadline's article on Instagram. "Excited for this homecoming and next big step. Will be bringing you stories on @todayshow & @nbcnightlynews and soon on @nbcnewsnow."
With a new gig comes new money, and there's no doubt Llamas is making some impressive cash at NBC News. To find out his net worth, keep scrolling. 
Tom Llamas has had a very lucrative career as an award-winning journalist
Tom Llamas has been working as a journalist for more than two decades, and since beginning his professional career, he's racked up an enviable bank account. To be precise, Fact Buddy reports he's established a net worth of $1.4 million. The outlet estimates that Llamas earned a salary of $87,153 while working as the weekend anchor on ABC's "World News Tonight."
Llamas definitely deserves the big bucks, having "worked in newsrooms since the age of 15," per Unitedtalent.com. He kicked off his career in reporting at NBC News in 2000, and he was later picked up by MSNBC as a political campaign reporter. As Deadline reports, Llamas has also worked as an investigative reporter and anchor for NBC affiliates in New York and Miami. 
The Emmy winner spent a portion of his career at ABC News, and when it was time to sign off from his final show, Llamas expressed how grateful he was for his time at the network. "Over the years it has been a pleasure spending the weekends together," he said in a clip. "It has been an honor to work here. I am the son of immigrants, and because of that, I have never taken for granted the opportunity or the responsibility to be able to sit at this desk and bring you the truth." We can only imagine how much more Llamas is going to accomplish in his career!