Fans Think This Celebrity Divorce Should Have Happened Much Earlier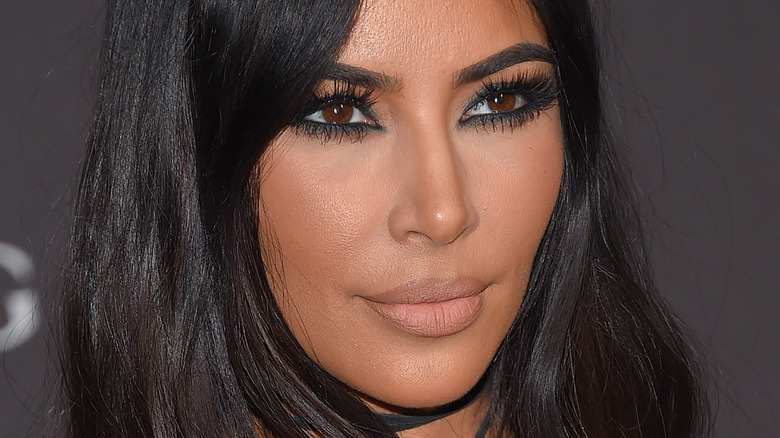 Shutterstock
Throughout quarantine, numerous celebrity couples have called it quits on their marriage. Perhaps being forced to spend a large part of the lockdown around their partner made them realize it was just not working out, and they deserved better and had to move on with their lives.
While the COVID-19 pandemic did put many relationships on trial, not all connections turned bitter due to the lockdown, as fans anticipated some celebrity divorces long before they were ever confirmed. Consider Kim Kardashian and Kanye West — even though the pair finalized their split in 2021, they started having marital issues early on in 2016 (per Us Weekly). Going through several ups and downs, Kim finally decided to file papers in February 2021.
A lot of relationships seem to start sweet and turn into hopeful marriages. However, things also fall apart with time. And what may lie next is sometimes a long, bitter custody battle for kids that exhausts everybody, as we have seen in the case of Brad Pitt and Angelina Jolie. So could time have saved these celebrity marriages? Nicki Swift surveyed 637 people, asking them which celebrity divorce should have happened much earlier. The results were not a surprise — the more intense the divorce drama, the greater their share of the poll pie. Read on to find out more!
Fans believe Kim Kardashian and Kanye West should have split much sooner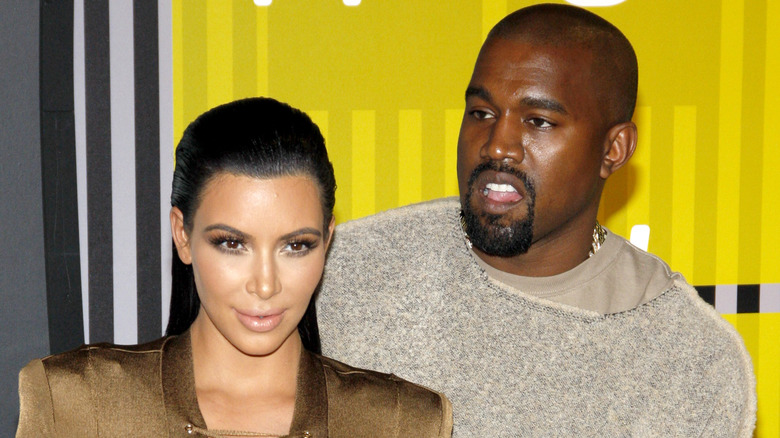 Shutterstock
According to the survey, 46.94% of respondents felt that Kim Kardashian and Kanye West should have divorced much earlier — and that does not come as a surprise. Kim and Kanye have tried hard to keep their marriage intact and managed to stay afloat despite many ups and downs in their relationship.
However, 2020 was a breaking point for the "Keeping Up With the Kardashians" star. At a political rally during his 2020 presidential bid, Kanye said that Kim almost aborted their daughter North West. After North's mention and a series of since-deleted tweets about her family, Kim released a statement on Instagram. "As many of you know, Kanye has bi-polar disorder," she wrote. "Anyone who has this or has a loved one in their life who does, knows how incredibly complicated and painful it is to understand." The SKIMS founder then filed for divorce in February 2021 and requested joint custody of her four children. Per TMZ, the two are "committed to parenting together."
Kardashian and West's divorce may not have come as a surprise. However, there were other married couples whose divorce turned nasty. And one of them is worth mentioning, as they dragged each other to court. In fact, this particular battle became so bitter that many of their fans wished that they had divorced sooner, including respondents of the Nicki Swift survey.
Fans also think Johnny Depp and Amber Heard should've divorced earlier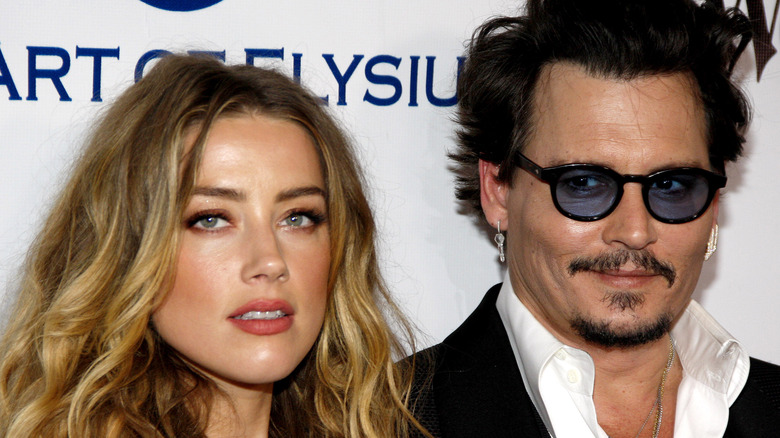 Shutterstock
More than 26% of respondents agreed that Amber Heard and Johnny Depp should have separated long before things turned bitter. According to Variety, Heard revealed in a court filing that she began dating the star "around the end of 2011 and start of 2012." In 2014, People confirmed that the two were serious, as Heard was spotted trying to conceal her engagement ring.
The two got married in 2015, and suddenly there was trouble in paradise! Heard filed for divorce in May 2016, accusing Depp of physical abuse under the influence of alcohol and drugs. They eventually reached a $7 million settlement, and the divorce was finalized in 2017. In 2019, Depp sued Heard for $50 million after she wrote an op-ed in The Washington Post claiming that she was abused. The lawsuit added more legal dates to their calendars.
Other popular responses to the survey included Adele and Simon Konecki, who ranked third on the list with 9.89% of the vote. Jennifer Garner and Ben Affleck also made the list with 9.11%, while Megan Fox and Brian Austin Green came in last with 7.85% of the vote.