What Does Spencer Pratt From The Hills Do For A Living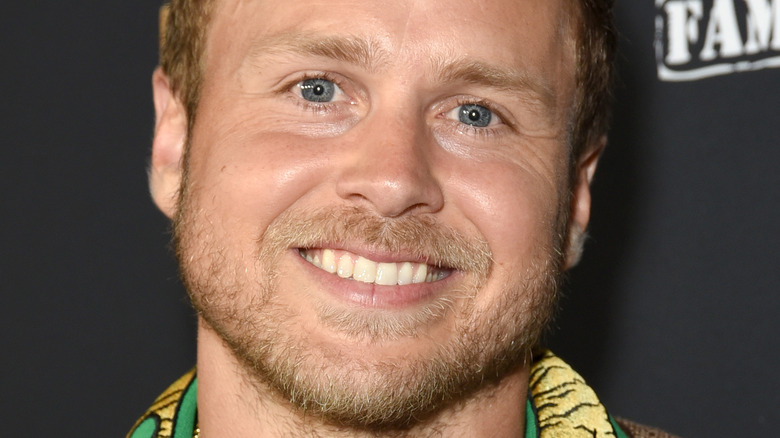 Presley Ann/Getty Images
Spencer Pratt is one of the most notorious reality stars on MTV. He appeared on the original version of "The Hills," where he famously tormented series star Lauren Conrad with rumors of a (nonexistent) sex tape. And he's back for the revival, "The Hills: New Beginnings." Pratt is married to Heidi Montag, and the two made millions during their original "Hills" heyday before blowing it all within a couple of years due to their overly lavish lifestyle.
After "The Hills" ended its six-season run in 2010, Speidi made the rounds on a slew of reality shows, including "Celebrity Wife Swap," "Marriage Boot Camp: Reality Stars," "Hollywood Medium," the U.K. version of "Celebrity Big Brother," and more, according to IMDb. Pratt loves the genre so much, he once told Vice that he'd keep working in reality TV even if he won the lottery. "I'd make my own show!" he said. "A reality show – 'Spending Money with Spencer!' It'd be like 2 Chainz's 'Most Expensivest Sh*t,' only I'd buy more stuff."
Now, Pratt is back on camera on "The Hills: New Beginnings," but what does he really do for a living? You may be surprised to find that his true passion isn't reality TV anymore.
Spencer Pratt is a small business owner and social media star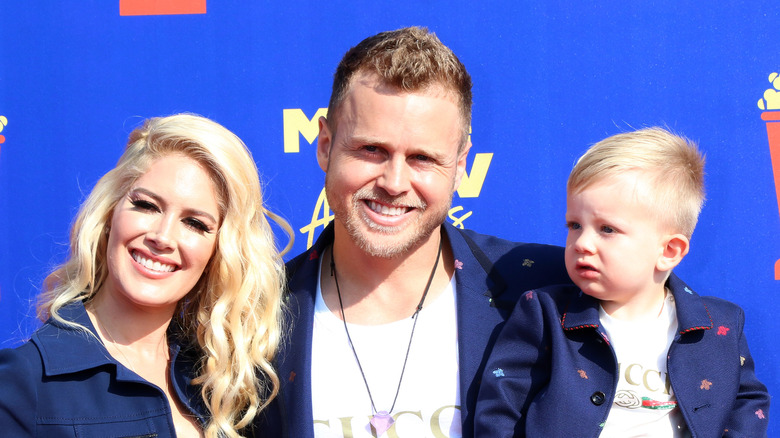 Shutterstock
While he's once again raking in a reality TV paycheck with "The Hills: New Beginnings," Pratt has another business that generates income. He is the owner of Pratt Daddy, a website where he sells healing crystals, bracelets, essential oils, and merch. Yep, Pratt is a bonafide crystal entrepreneur, and he's used Instagram, Snapchat, and TikTok to get the word out.
According to Money, Pratt's hustle has paid off big time. In 2018, he told the outlet he was selling hundreds of pendants weekly. The crystals in question are gems hand-carved by an artisan partner, whom he dubbed "The Picasso of the crystal game." At the time, Pratt revealed that if he announced a new crystal drop on Snapchat, the newly released gems would sell out in less than an hour.
Pratt, who fancies himself a hummingbird "whisperer," also peddles bird feeders and other gear. He told KatieCouric.com that his small business started in 2017, when his wife Heidi Montag told him he could no longer buy more crystals for his collection. (He personally owned more than 1,000 of the gems at the time). Pratt added that his wife, who now manages the couple's finances, later told him that if he wanted, he could sell the crystals he had and use that money to buy more — and that's how his lucrative business was born. Before the coronavirus pandemic hit, Pratt's business was raking in more than $350,000 each month.