What Really Inspired Marshmello To Hide His Identity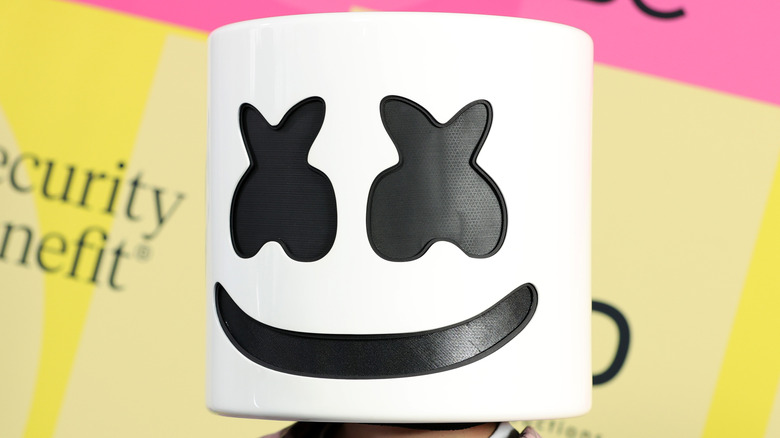 Rich Fury/Getty Images
The mysterious DJ Marshmello rose to fame concealing his identity and releasing hit songs like "Friends," "Happier," and "Alone." During gigs and public appearances, the DJ is best known for wearing a big marshmallow helmet on his head. In 2017, Forbes revealed his identity as Christopher Comstock, a DJ who also performs under the name Dotcom. But before that, no one knew who he was for years. Marshmello even used the opportunity to play pranks on the public.
In 2016, Marshmello appeared at EDC Las Vegas and took off his helmet to reveal ... another famous DJ, Tiesto. It was definitely a moment trolling fans and he even uploaded the video of the moment to YouTube, titling it "Marshmello FINALLY reveals himself at EDC Las Vegas 2016." Two years later at the 2018 iHeartRadio Much Music Video Awards, the DJ accepted an award wearing his signature helmet, but when he took it off to reveal himself ... it was actually Canadian singer Shawn Mendes.
But the reason Marshmello hid his identity goes beyond playing jokes on fans.
Marshmello doesn't 'want or need fame'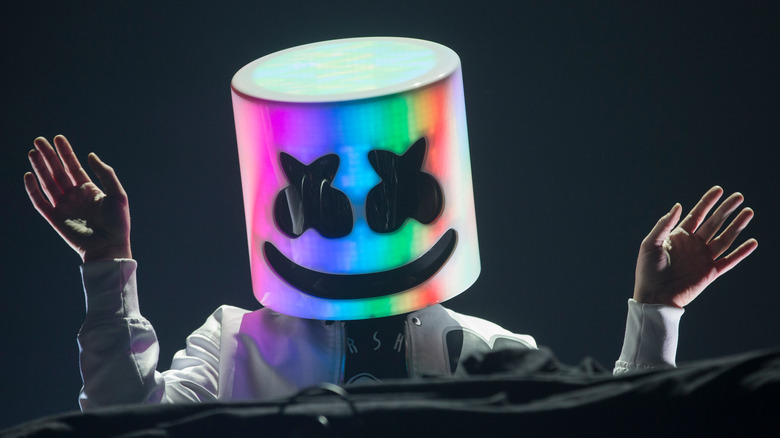 Shutterstock
Marshmello, the DJ who famously hides his identity under a marshmallow helmet, tweeted about why he does so in 2017. "I don't take my helmet off because I don't want or need fame," the DJ wrote. "I'm genuinely trying to create something positive for people to connect with."
In a follow-up tweet, Marshmello wrote that hiding his face also helps unites fans through his music in a purely meta way. "The helmet makes me marshmello and also makes you marshmello...we are all marshmello," the DJ tweeted in 2017.
In a way, it makes sense for an artist who originally connected with fans by uploading tracks and remixes via SoundCloud in 2015 and those songs became a hit, even though no one knew who he was or what he looked like, according to Billboard. Then, in October 2015, Marshmello was set to make his first live appearances with his usual head gear and the legend of the marshmallow helmet was born.
And it sounds like the DJ doesn't care about the money or fame — he just wants to make good music.