What Happened To Chris Watts' House?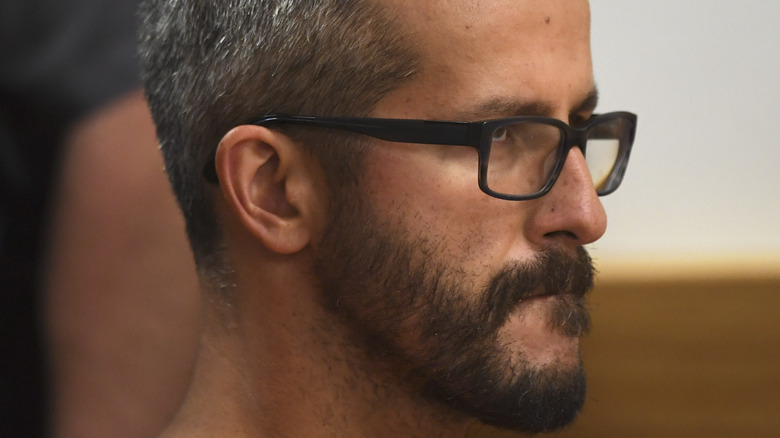 Pool/Getty Images
Ever since the release of the 2020 Netflix documentary "American Murder: The Family Next Door," the name "Chris Watts" has become synonymous with homicide-related depravity. Watts admitted to murdering his wife, Shanann, along with their two daughters, 4-year-old Bella and 3-year-old Celeste, in 2018 with the prime motivation of starting anew with another woman. Though Watts was apprehended by Colorado law enforcement only two days after the killings occurred, the crime gained national media attention over the nature of the family annihilation itself, as well as the fact that Shanann was pregnant at the time with an unborn son, whom the couple had already named Nico. 
As podcaster, journalist, and private investigator Catherine Townsend posited in an episode of her show "Red Collar" dedicated to the crimes of Watts, a major focus of the convicted murderer's motive was placed on his extra-marital affair to a woman he purportedly deceived regarding the status of his relationship. But as Townsend noted in the episode, titled "Superdad Psychopath," a major factor in Watts' murder of his wife and two daughters might have been influenced more by his financial issues — and entrenched debt — than a desire to extricate himself from his marriage. If that's the case, the house that he and Shanann mortgaged and lived in before the unspeakable crimes he committed are a much larger factor with regards to mens rea than meets the eye. Keep on reading to find out more.
Chris Watts' house could have been a motive for murder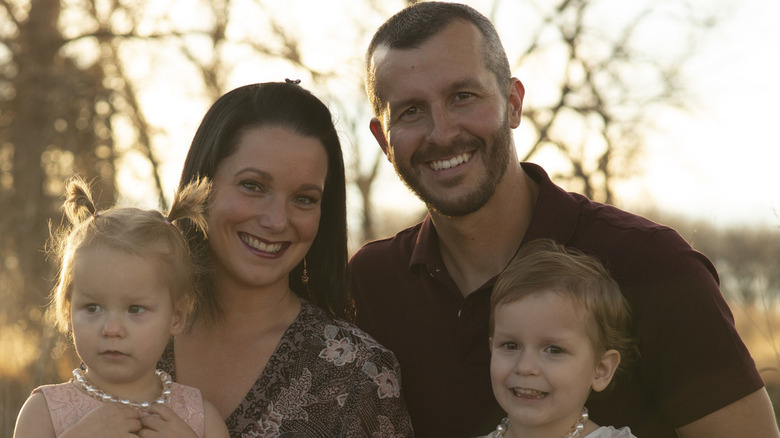 Shanann Watts/Netflix/2020
As Film Daily previously reported, the estimated worth of Chris Watts' house, which at the time of this writing is currently empty and not on the market for sale, is approximately $600,000. The number is also the same amount that Shanann Watts' parents, Franklin and Sandra Rzucek, won in a civil suit against the convicted killer of their daughter, granddaughters, and unborn grandson. 
So, could this house have played into Watts' murders? Per Catherine Townsend's deep-dive on her podcast "Red Collar,"  Chris, along with his wife, Shanann, had incurred thousands of dollars worth of debt over the course of their marriage — approximately $70,000 due to student loans and credit card debt, per CNN. And as Yahoo! Finance noted, this wasn't the first time debt had placed a burden on the Watts family: both Chris and Shanann had filed for bankruptcy in 2015 to the tune of $448,820 in liabilities, at the time listing one savings account with $9.51, another with $864, and their dog as assets. 
Their house, which was purchased for $400,000 prior to this filing, contributed greatly to their fiduciary woes. In her own coverage of the case, Townsend pointed out that though Watts himself did not suggest financial motives for the murderers, the it's a feasible speculation that Watts saw killing off his wife as an inexpensive alternative to a costly divorce, creating further debt.