How Much Is Zoe Saldana Really Worth?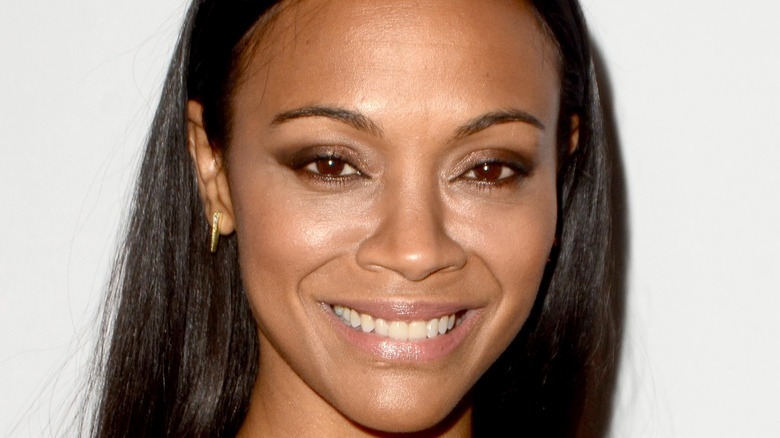 Shutterstock
If there's one actor who has taken the film industry by storm in recent years, it's Zoe Saldana. The actor quickly made a name for herself after starring in blockbusters like James Cameron's "Avatar," Marvel's "Guardians of the Galaxy," and the "Avengers" franchise. Her appearances in those films have made her the only actor to star in two $2 billion movies, per Screen Rant, earning her the title of "box office queen" in Hollywood. But even before she became a box office draw, Saldana always had a passion for the arts.
Before becoming an actor, Saldana studied various dance styles at the Santo Domingo-based ECOS Espacio de Danza Academy, but was the most passionate about ballet. Though she had the talent to be a ballerina, she later told Cosmopolitan for Latinas magazine in 2012 (via The Huffington Post) that she felt trapped by the rigorous training and self-restraint needed to succeed in the art form. "I had to quit ballet because it felt like a part of me was dying inside," she explained. "It takes a lot of courage to face up to things you can't do because we feed ourselves so much denial." Saldana said ballet stripped her of her voice and acting was the only way she could "use my voice."
Well, it's safe to say that Saldana has found her voice and more, with successful films and a beautiful family. But how much is she exactly worth? Find out the answer below.
Zoe Saldana has starred in multiple billion-dollar films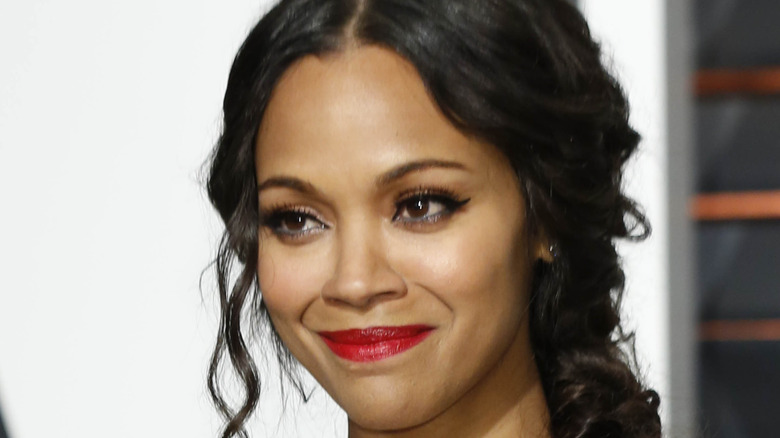 Shutterstock
Given her leading-lady status in several major blockbusters, it would be expected that Zoe Saldana is one of the top earners in Hollywood — and she is! According to Celebrity Net Worth, Saldana is estimated to have an enormous net worth of around $35 million, with most of her wealth coming from her film advances and bonuses. Saldana's films have grossed over $11 billion worldwide, according to IMDb. The number is staggering, but Saldana is hopeful about making more history.
"I'm so much of a geek that I would want to see if I can get into 'The Guinness Book of World Records,'" Saldana told Variety after "Avengers: Endgame" broke the record for the highest grossing film in 2019. "Because if I broke a record, that would be my shot."
Jokes aside, Saldana also earns her money through endorsements, having been the face for L'Oreal Paris in 2014, per Harper's Bazaar. But she takes the most pride in creating opportunities for others through her production company, BeSe, which was created in 2017. 
"We need to hire, develop and promote talent from diverse backgrounds in order for us to create a workforce that more accurately reflects the demographic make-up of America," she told Forbes. "I really want to broaden and reshape the narrative so that I can better reflect the America we see today, when we walk outside our front door."